In an absolutely adorable scene, a lioness is reunited with the man that raised her as a cub. When notices her old friend into her enclosure, the feline rushes to greet him with a huge cuddle. Excited upon seeing the man who used to look after her, when she was just a tiny cub, the lioness wrestles him on the ground and showers him with love and affection. The beautiful moment was captured on camera and it is nothing short of heartwarming!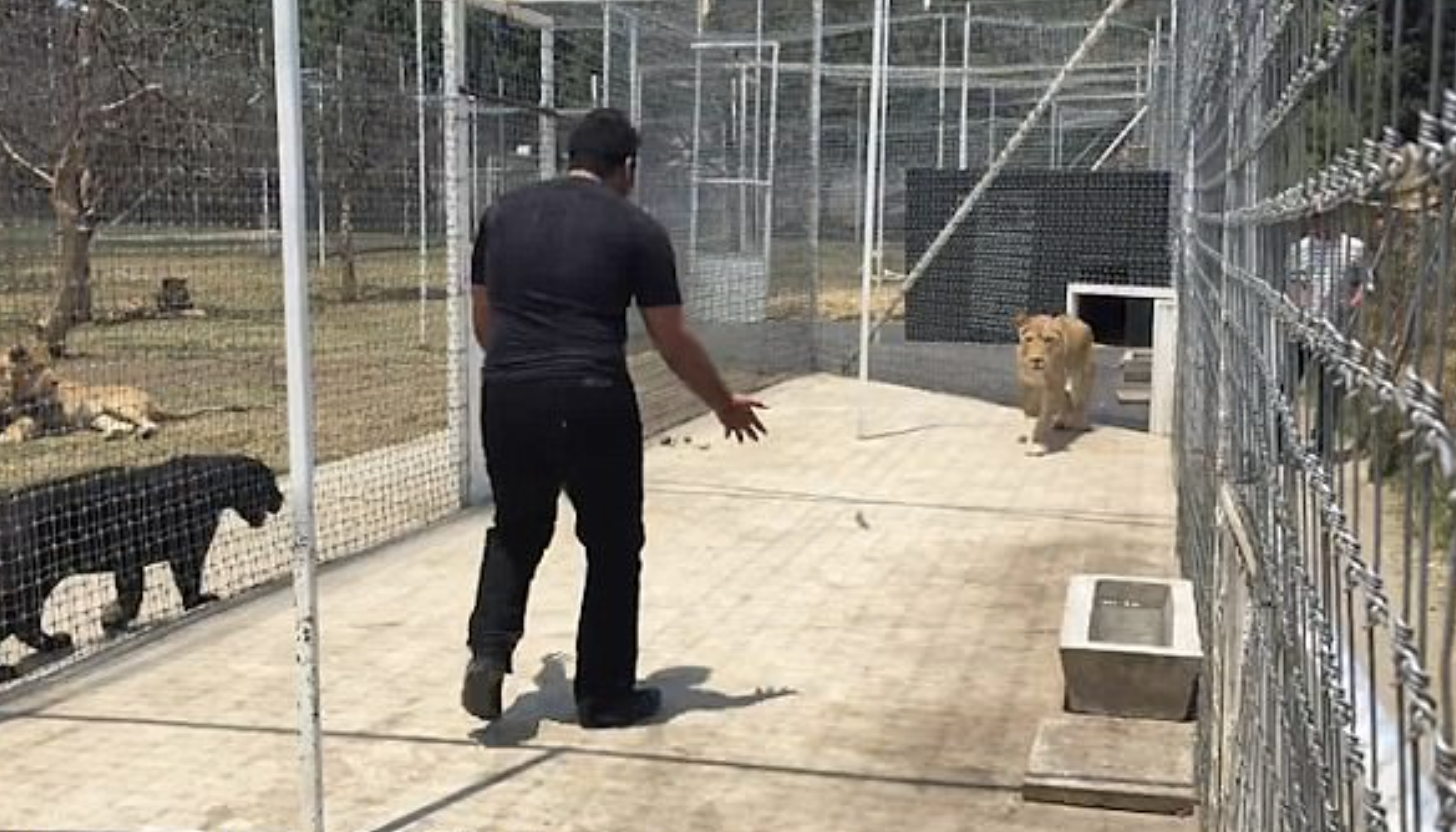 Kiara – named after the famous Lion King character – was orphaned since she was only a few weeks old. But fortunately, she was rescued by a kindhearted man, named Adolfo. The man cared for the helpless lion and bottle fed her until she grew into an adult feline. Then, the lioness was taken at the Black Jaguar-White Tiger Foundation – a Mexico City-based, a nonprofit specialized in big cats rescue.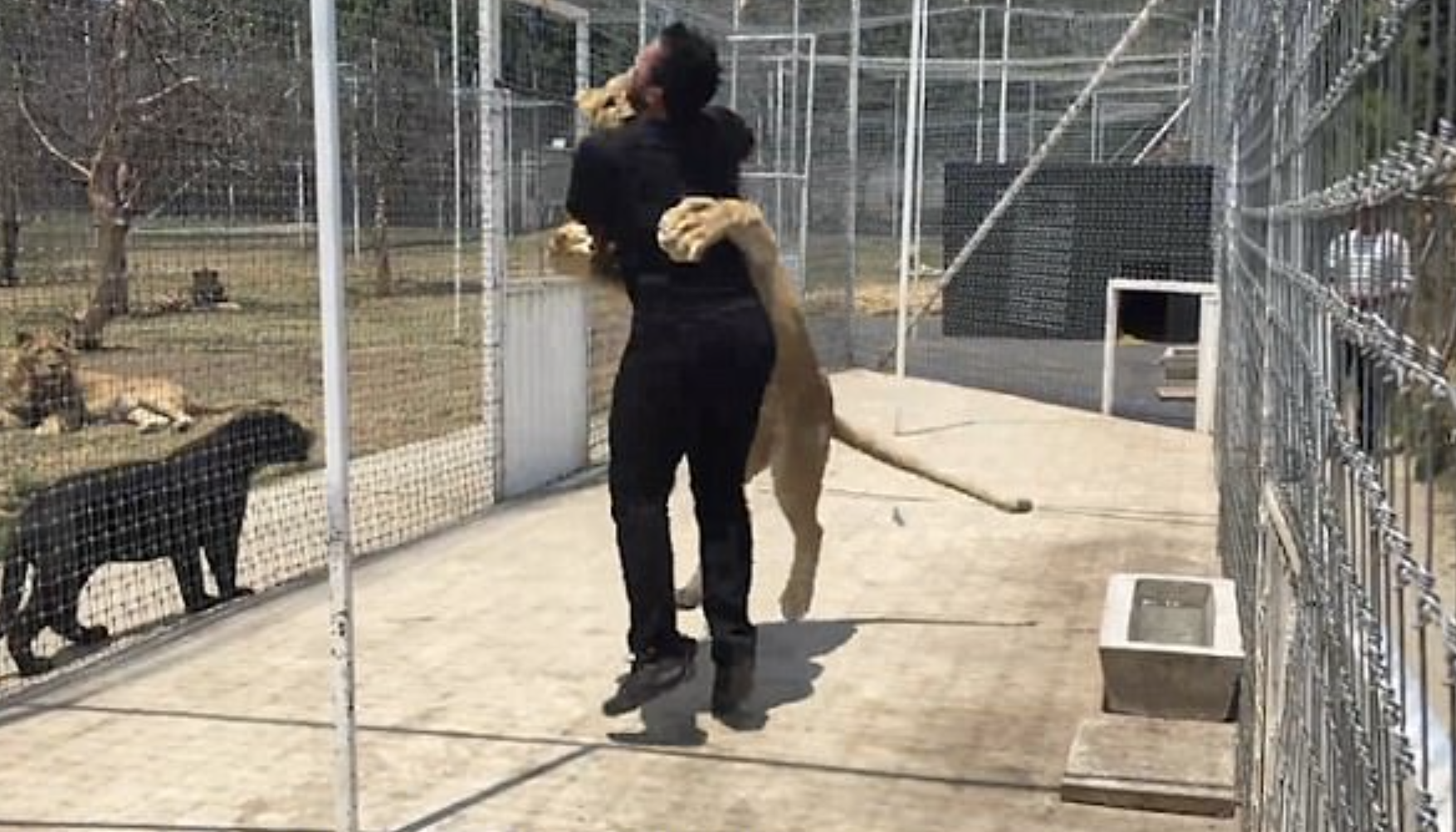 Moved at this rehabilitation center to receive expert care, Kiara is about to receive an unexpected visit. Her former caretaker missed her, so he went to see how she handles. But he would never guessed, he'll get the warmest welcome. Soon as Kiara spotted Adolfo, she tun towards him and jumped into his arms. The strong feline put her old human friend to the ground as she adorably hugged him.
Watch the lovely reunion, here!
The Black Jaguar-White Tiger Foundation was founded in 2013 by the Mexican wildlife enthusiast Eduardo Serio, and they rescued and rehabilitated hundreds of big wild cats ever since. Most of them, including lions, jaguars, pumas, tigers or leopards, have been rescued from captivity.