Once a cat, always a cat, we might say of this rescue lion who's acting just like a kitten when spots a cardboard box toy for the first time. Even he's a 3-year-old full grown lion, Saeed is just as playful as a tiny cub. And when he spotted a giraffe made of boxes and paint, the massive cat completely loses it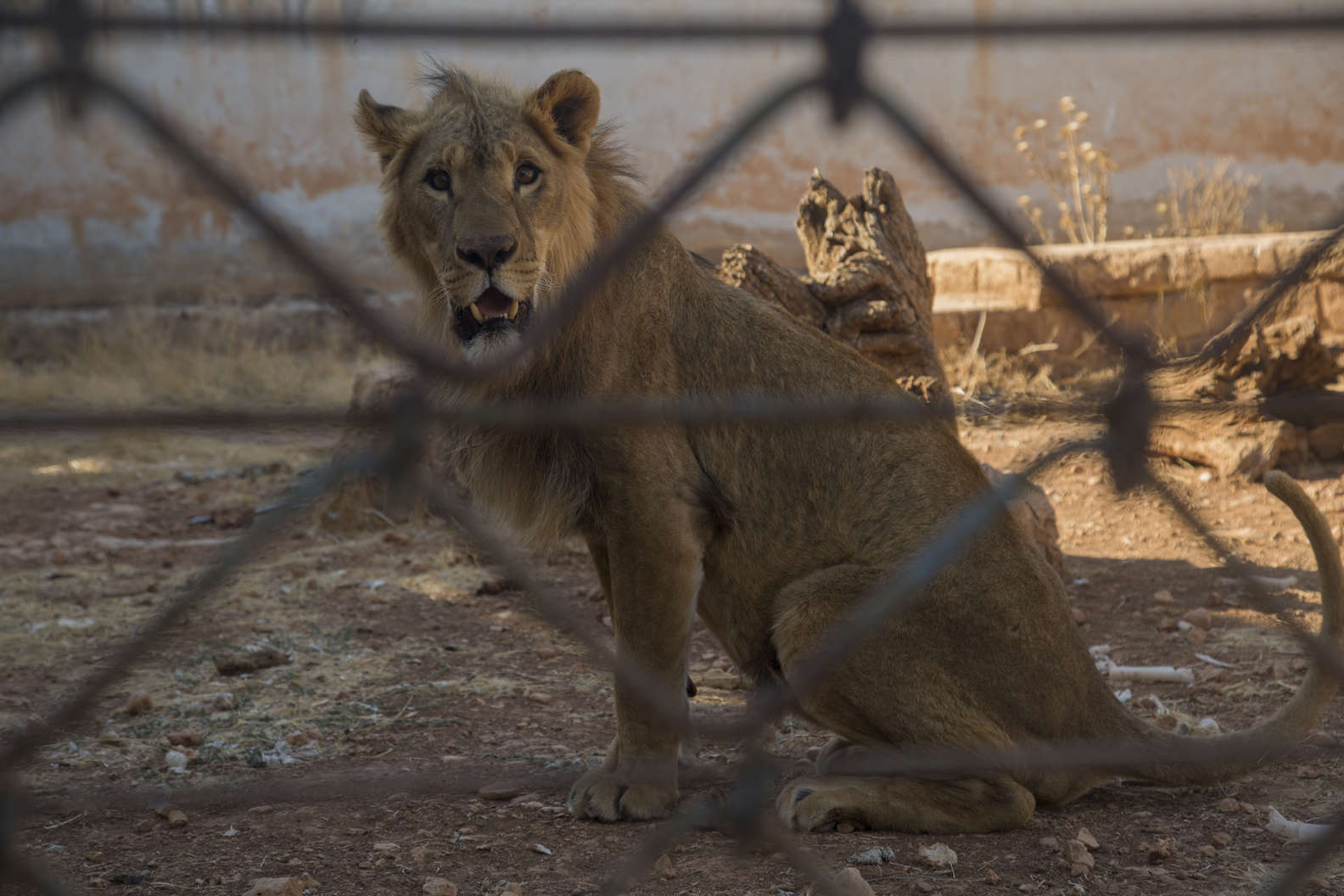 However, even now he enjoys a very peaceful lifestyle, things weren't always like this for this majestic lion. Saeed had a very tough life as he was born in an amusement park zoo in Aleppo, Syria. But as living in such terrible condition wasn't enough already, at some point the zoo shut down and the poor Saeed as well as other animals got stuck in there, without food nor water.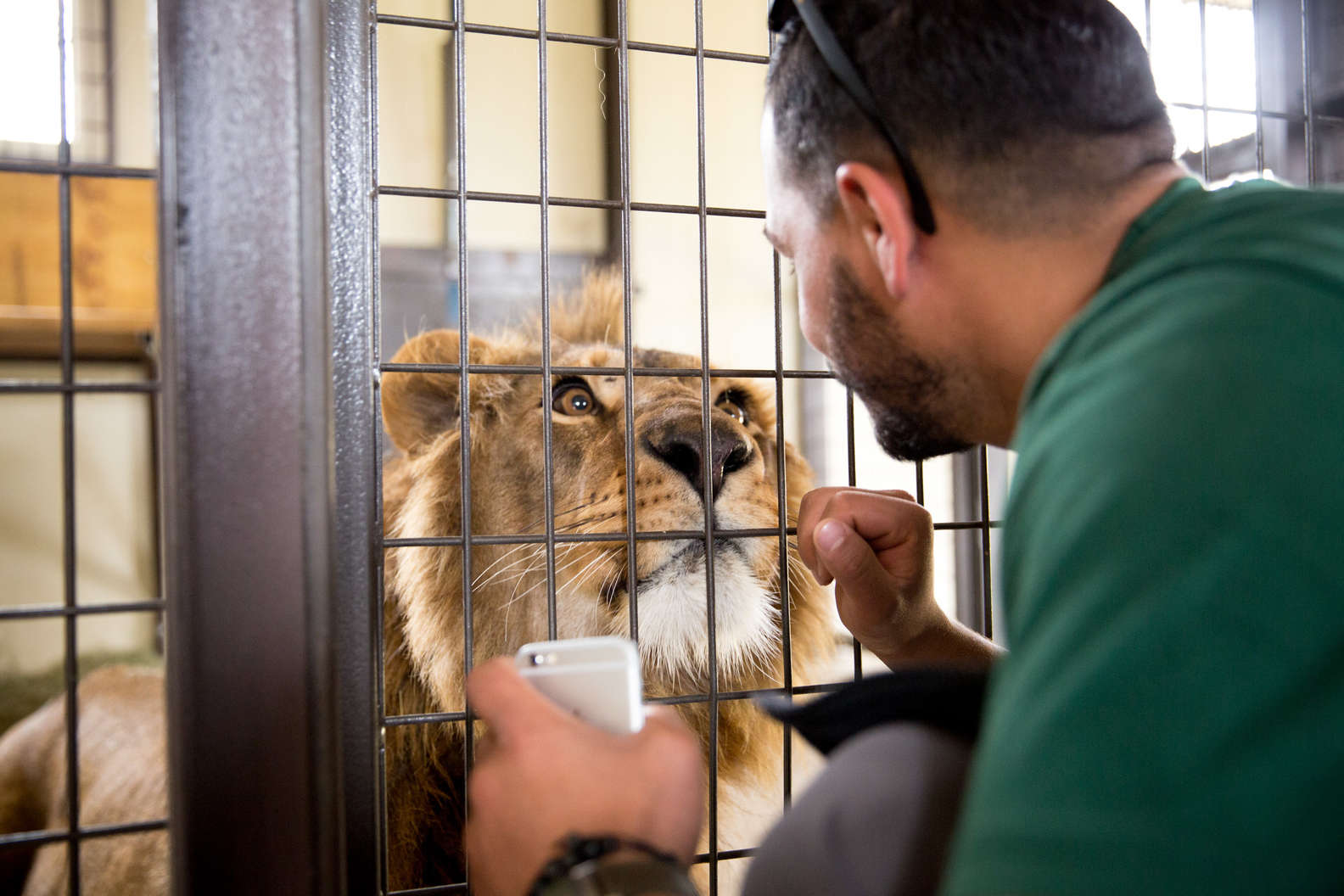 Luckily, Saeed was saved just in time, all thanks to Four Paws and its volunteers!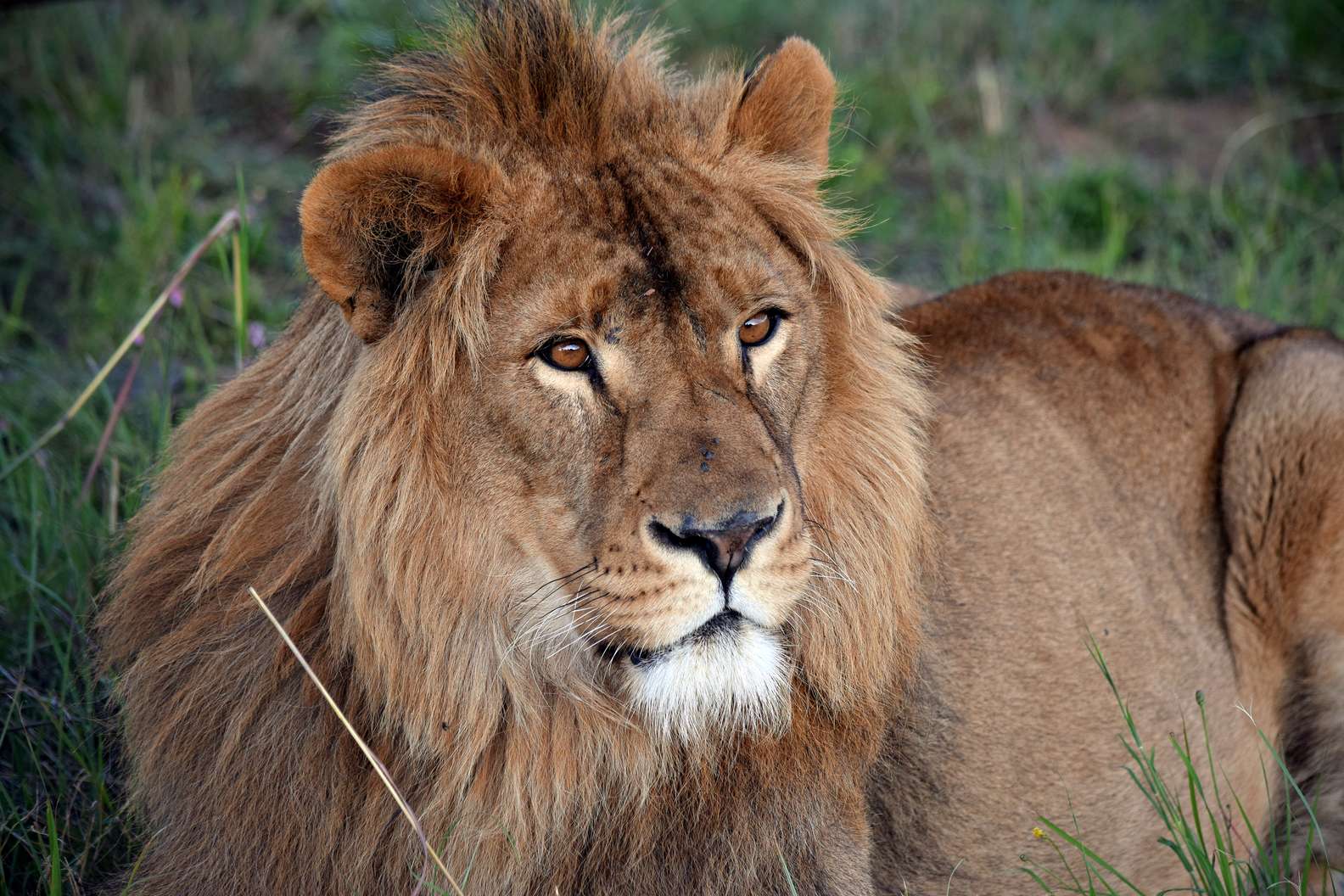 "When I think back to when he was first brought under our care, his mane was disheveled, he was skinny and very sickly," Robert Ware, executive director of Four Paws USA, told The Dodo. "Now, seeing his mane full and ebb and flow as he runs absolutely exudes power and it is breathtaking."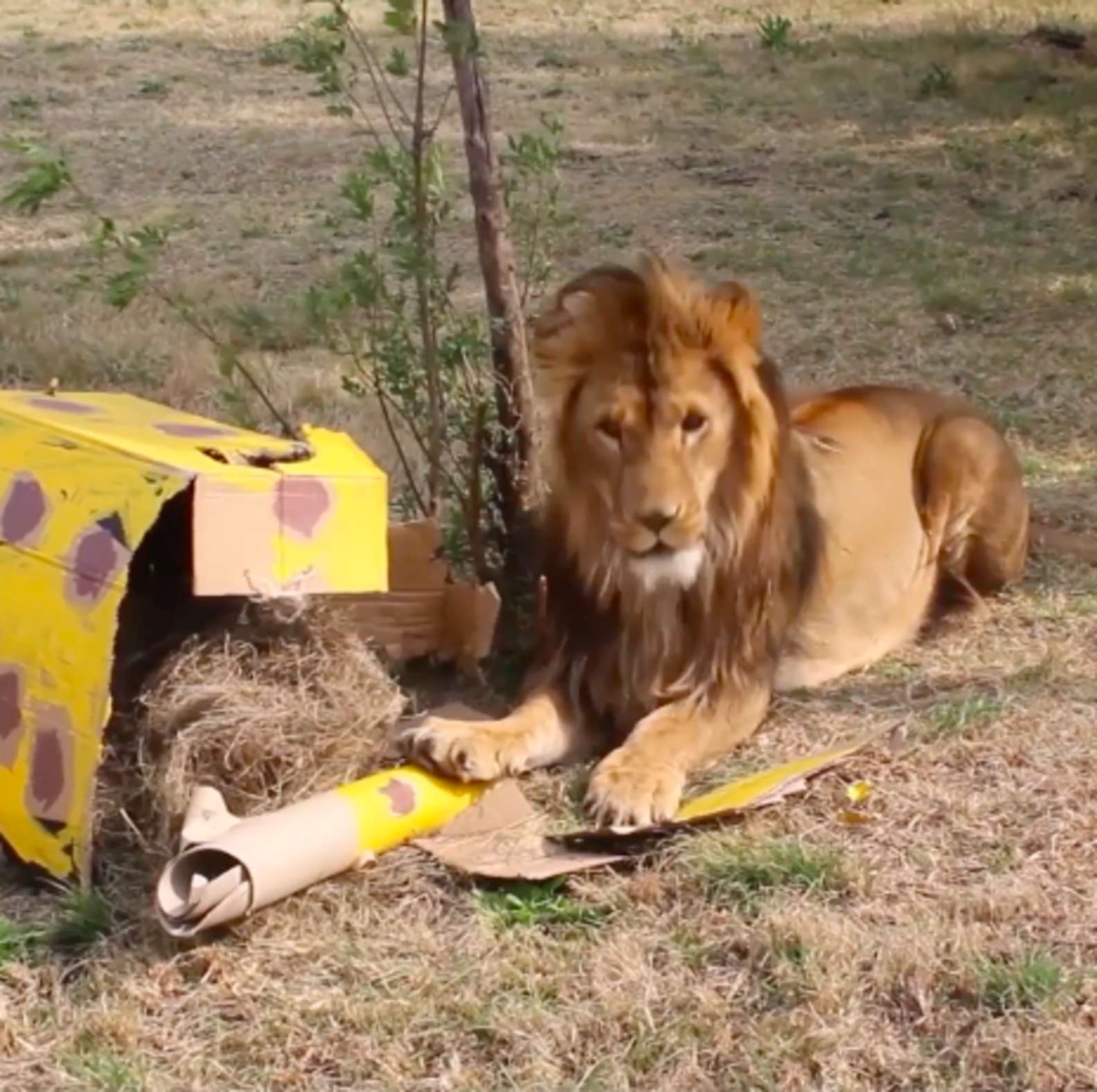 Once Saeed was rescued and his condition got better, he was brought to the Lionsrock sanctuary in South Africa. A place where a rescued lion like Saeed finally gets the chance to normal life. A life Saeed never had. The volunteers here, are trying to rehabilitate him in order to make him able to be release in the wild one day. That's why they design and paint animals made of cardboard boxes, to look like a lion's natural prey.
"Saeed loves to play with boxes," Claire LaFrance, head of communications for Four Paws USA said. "He is always so curious, approaching quietly and cautiously at first and then he will pounce! He reminds me of my cat at home. It just proves that no matter the size of the cat, these activities are a favorite."