Have you ever wonder was more charming than a fluffy kitten?! Well, the answer is simple – a sweet tiny kitty with his very own stuffed toy!
Apparently not only kids wish to have stuffed toys by their side, when sleeping, but animals as well. Casper a sweet kitten was rescued by Marielle Tepe when he was just a couple of weeks old. The woman have hand fed the little one and showered him with love.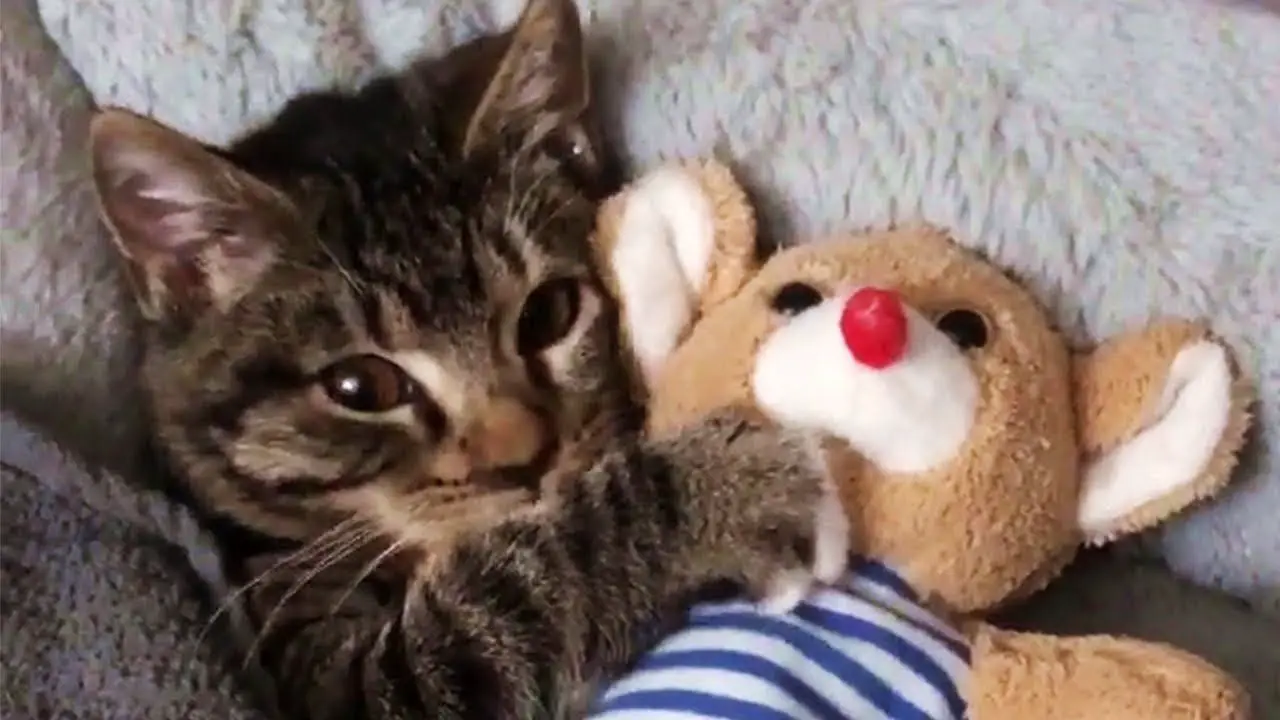 Even Marielle was very affectionate with her kitten, she wasn't able to take him everywhere with her, so she tried to figured out a way to make him feel comfortable while she was gone. So she gave Casper a little teddy bear. Casper simply fell in love with the stuffed toy and now he just can't sleep without his favorite teddy bear. So every night, before going to sleep, Casper has to hug his stuffed bear.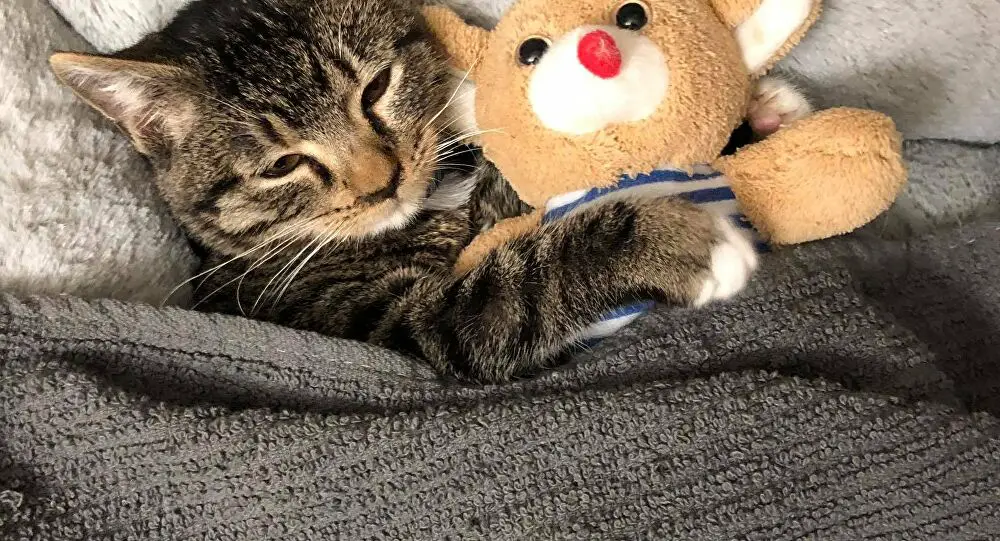 A heartwarming scene that his mom definitely wanted to capture on camera. Marielle decided to share that lovely moment with other, so she uploaded it on Facebook. Within days, the sweet kitten and his companion won heart of millions with their cuteness. Have a look: