In a beautiful display of kindness and affection, a disabled man gets out of his wheelchair to save a kitten stuck in a drain. The moment was captured on camera by the caring man's best friend, who's also disabled.
Abu Fathiyyaturahma Menk Abdun Mujtahid, a 36-year-old man from Sabah, Malaysia was heading to the gym with his friend, when spotted something in a drain. They did not knew what it might be, so they got a little closer to investigate. It is when Abu noticed a tiny kitten in desperate need of help. The tiny creature could have drown any time, so the man knew he has to do something.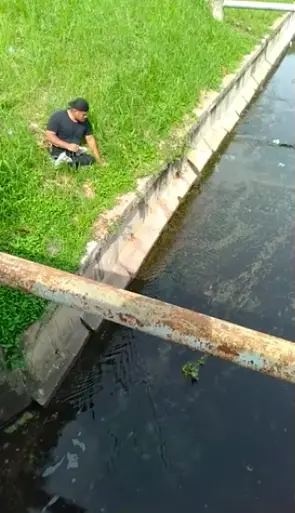 Though he is 'not able to use his legs,' Abu showed incredible courage. Without a second thought, the Good Samaritan climbed out of his wheelchair, moved on the edge of the drain's banks and tried to reach the cat. He failed to grab it on his first attempt, but then he changed his body position and tried again. Fortunately, this time he succeeded. After reaching the helpless kitten, the good man has taken it to safety on the grass.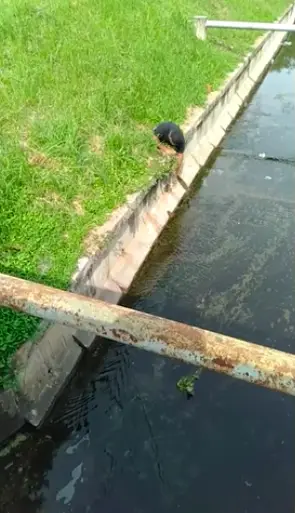 "We saw the kitten stuck there and knew we could not leave it," the bighearted man told local media. "I decided to get the kitten myself because it would be more dangerous for my friend who uses prosthetic legs. The banks of the drain were steep parts and the was is not level, so it was difficult to negotiate. But I'm glad we could help the cat."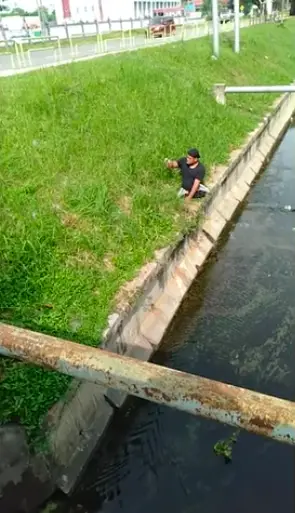 Very humble, Abu doesn't consider himself some sort of hero, yet he's happy to be in the right place at the right time to save the kitten. Though, he had a message for the lucky kitty. "I hope the kitten has learned his lesson and stays away from danger," he jokes.
You can watch the rescue bellow!