While most of the people prefer the company of dogs or cats, there are some humans who make some strange decision when it came to choose a pet. However, living with a fox, who thinks she's actually a dog and on top of that she's behaving as the happiest animal on Earth, sounds more like a fairytale, doesn't it? Well, it's as real as it can be and today we present you Juniper, the pet fox.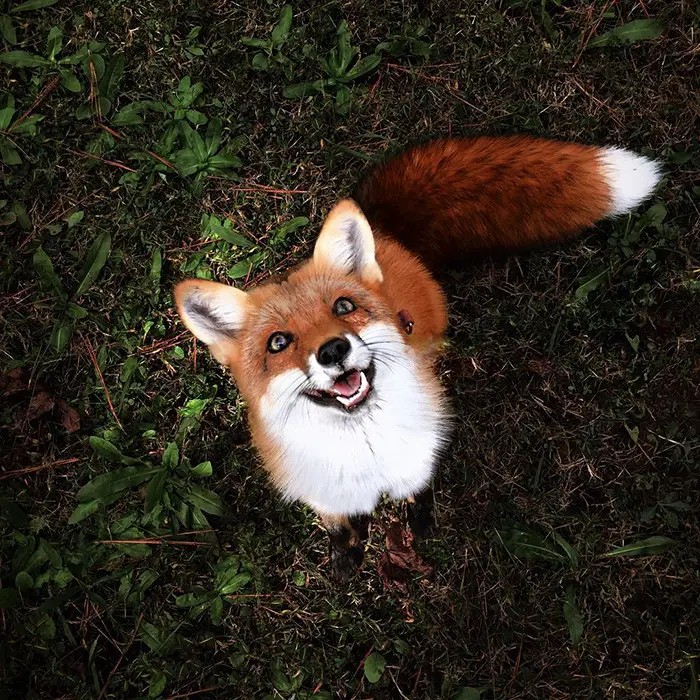 Juniper has been bought from a farm when she was only a couple of weeks old. Since then, she's living with her fur mom Jessika Coker, in Florida Panhandle. Though over the years, the family got a little bit more larger as "a Malamute mix dog named Moose, a young male fox named Fig, and two Sugar Gliders named Petunia and Peach and quite a few reptile friends," have joined, the fox remains the heart of the family. And needless to mention, the superstar, since Juniper gained almost 3 million followers on Instagram.
But what this fox posses to steal the hearts of millions, you may ask!? Well, if her big smile, her constant happiness or her love fairytale with Moose are not enough, then I really don't know what it might be.
However, while owning a fox is a dream for many people out there, according to Jessica it's actually much more difficult than you think. "Foxes have a very high prey drive, meaning that they will attempt to hunt due to their natural instincts," Juniper's mom told Bored Panda. "Juniper and all foxes pounce in this way when they hear a scratching noise which to them resembles the sound of a mouse under the snow or ground."
 

View this post on Instagram

 
Besides being a great source of positive vibes with that smile, Juniper's absolutely adorable friendship with Moose managed to stole the hearts of millions.
 

View this post on Instagram

 
"Juniper is in love with Moose and spends all day trying to get as much of his attention as possible," – her mom, Jessika, told Bored Panda. "I brought Juniper home when she was only five weeks old. Moose was raised around all kinds of animals so when she ran up to him tail wagging and crying they were instantly friends."