After being trapped for 23 days under a collapsed two-story building in Turkey, a husky was rescued in a miraculous feat, despite being deprived of food and water. Rescue teams in Antakya, Hatay province, managed to extract the dog, named Alex, after hearing his barks while conducting searches nearby.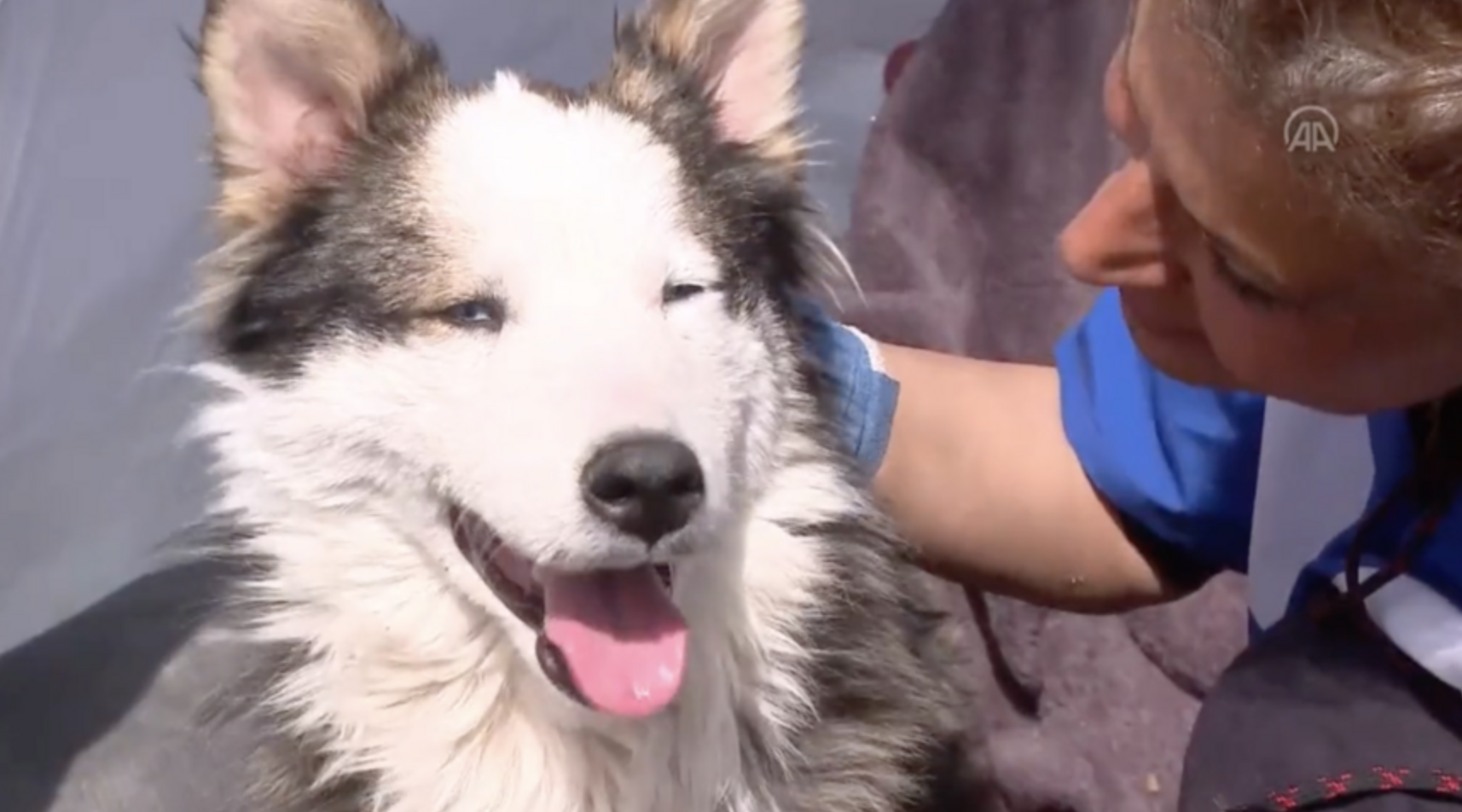 The heartwarming rescue was captured in video footage, which depicted the team working together to free Alex. Following his rescue, the friendly pup immediately licked his rescuer's face. The brown-and-white dog appeared visibly relieved as he sat safely in the arms of a volunteer, taking in his surroundings.
After the rescue, the dog was transported to Haytap Field hospital, where he was given medical attention and volunteers provided him with care and affection. Turkish media reported that Alex was exhausted and had lost weight due to his prolonged entrapment, but overall, he was in good health.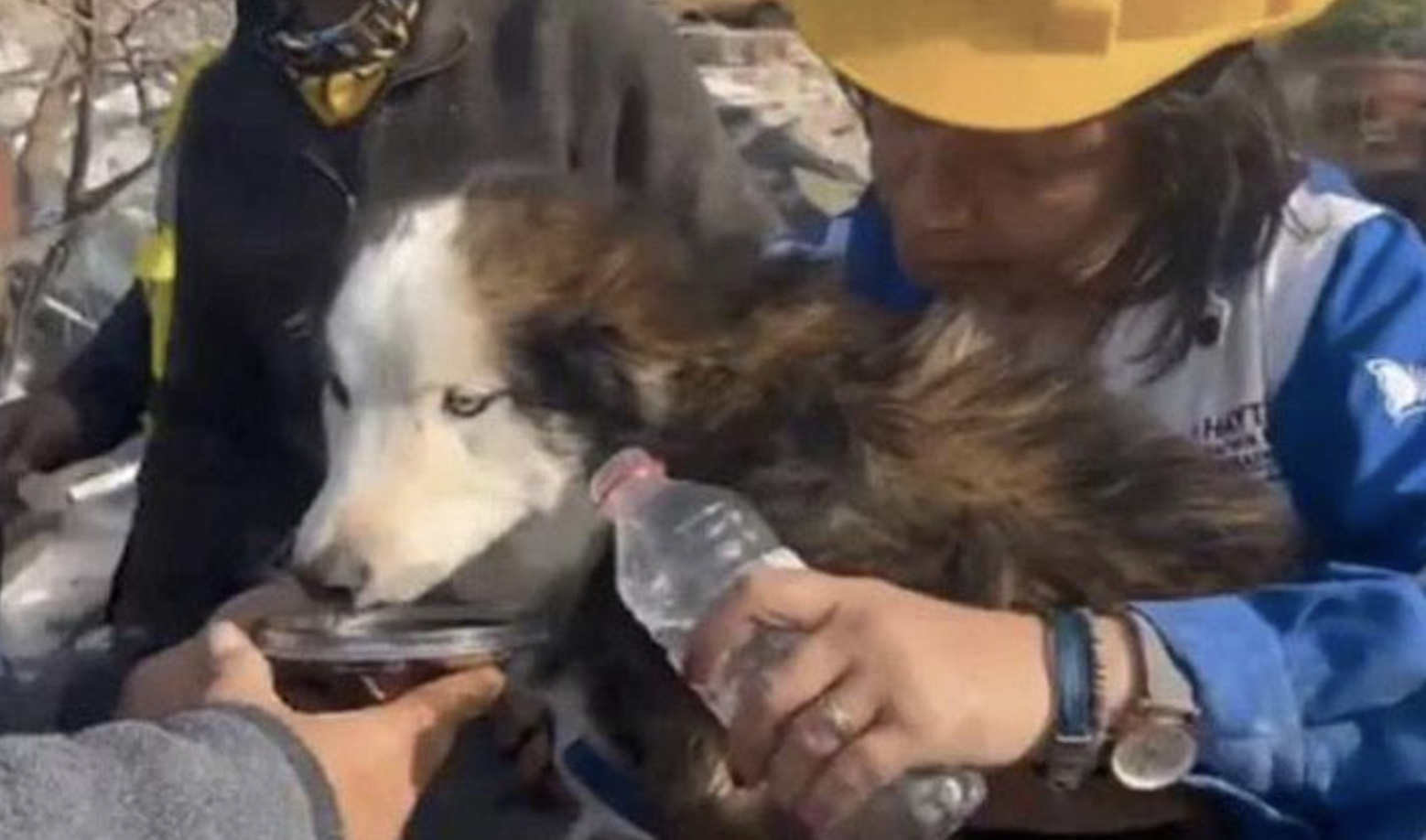 "It was a miracle indeed," volunteer Osman Polat told local media outlet Oda TV. "It is truly a miracle that he survived in that hole for 22 days without eating or drinking anything."
On February 6, it is believed that Alex became trapped when the two-story building he was in collapsed. Without sunlight and buried under rubble, it remains unclear how the husky managed to survive for 23 days without food or water.
While searching for temporary shelters in the Antakya province, rescue teams heard Alex's noises, which led them to his location. Volunteers spotted the dog's nose through a small hole in the wreckage, and it took them two hours to extract him. After being rescued, Alex was seen panting happily as he received much-deserved attention. The Siberian husky appeared alert and perked up his ears as volunteers stroked him and played games with him.