In a footage that can easily be called stunning, a pod of humpback whales were caught on camera trapping prey in an extremely creative way. The method – a totally unconventional one – has been called 'groundbreaking' by the researchers from the University of Hawaii, responsible for the rare video.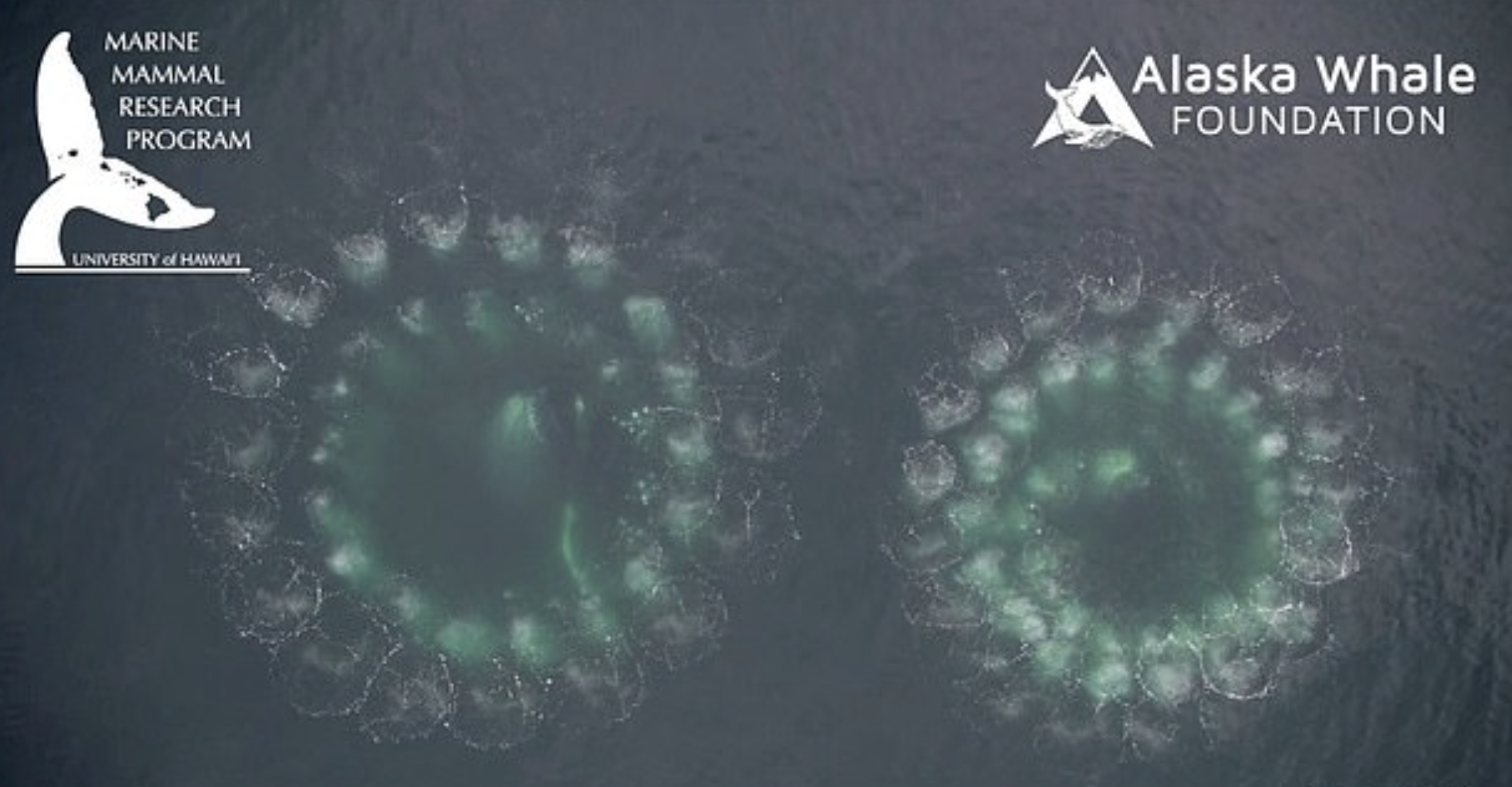 The marine scientists combined spectacular drone footages with 'whale-cam' images, to shows how these massive mammals perfected the technique to catch prey easier. The moment occurred in the waters off Alaska, reach in krill – the humpback whale's favorite prey. The groundbreaking technique is known as bubble net feeding!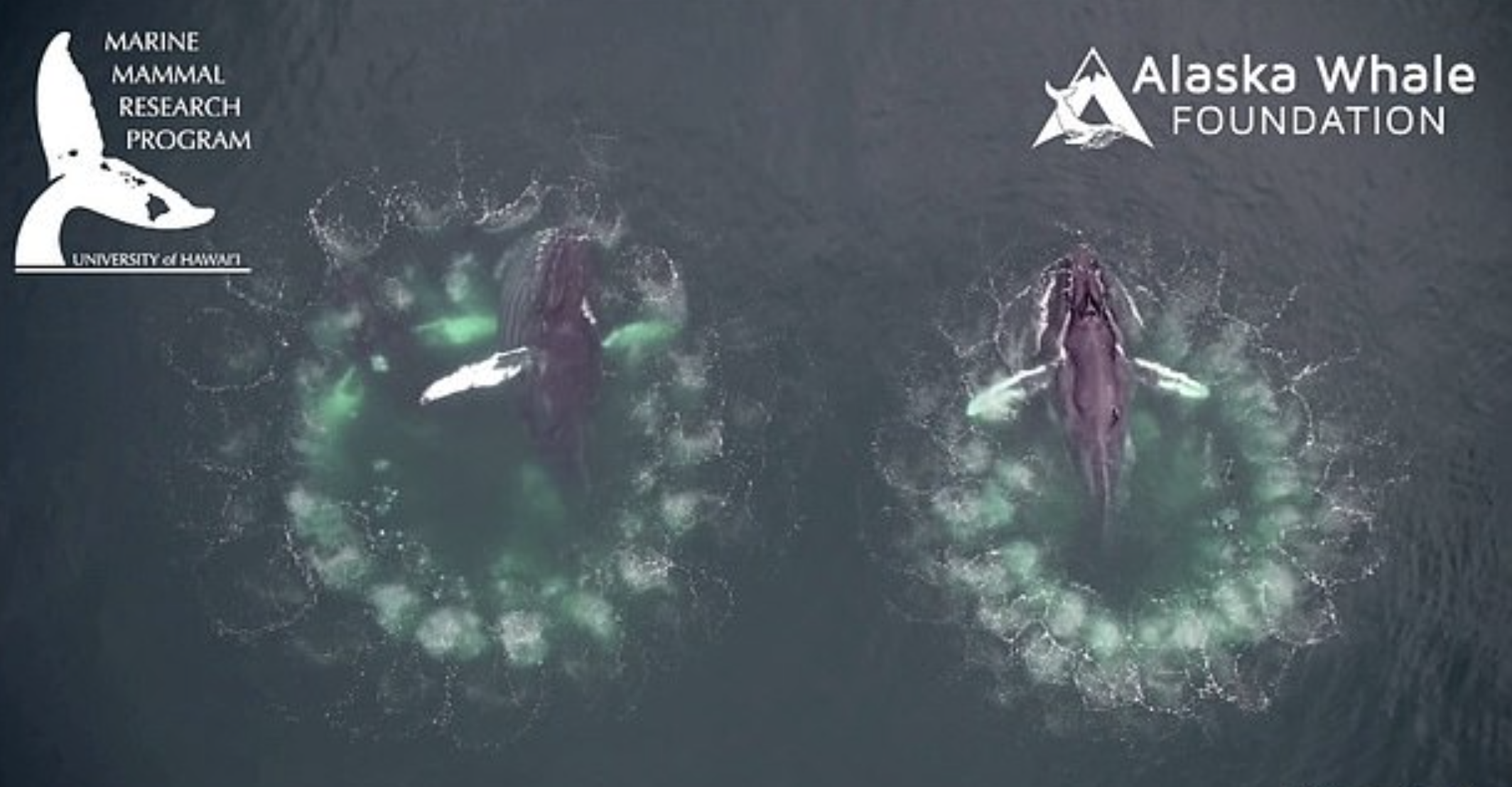 Using their blowholes, the clever whales create giant circles of bubbles near the surface of water, and attract their prey in it. Once trapped inside these circles, the pods of krill or even small fishes, stand no chance in front of the hungry whales. The stunning video was released by the University of Hawaii's researchers on YouTube!
Lars Bejder, director of the UH Mānoa Marine Mammal Research Program, called the video "rather groundbreaking," in a statement. "We're observing how these animals are manipulating their prey and preparing the prey for capture," he also said. "It is allowing us to gain new insights that we really haven't been able to do before."
Professor Bejder says the data collected with the help of these camera, will help them to better understand the humpback whales feeding and migration behavior.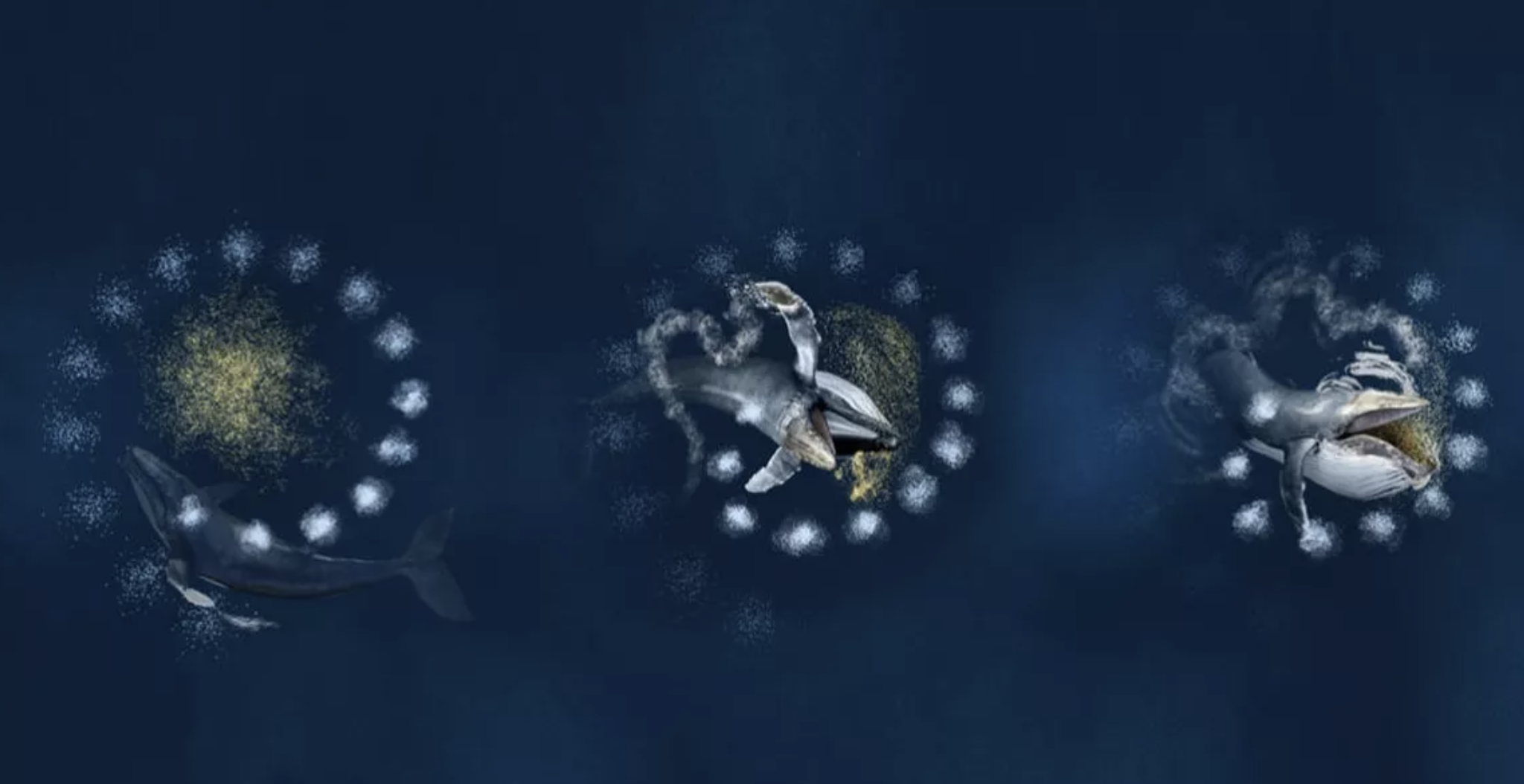 "The drone's angle is showing us these bubble nets and how the bubbles are starting to come to the surface and how the animals come up through the bubble net as they surface," prof. Bejder said. "While the cameras on the whales are showing us the animal's perspective. So overlaying these two data sets is quite exciting."
At least 3,000 humpback whales find their ways to Alaska during the summer, while nearly 10,000 of the massive creatures visit the waters off Hawaii during the breeding season, according to professor Bejder.