The internet was riveted by a video of a wolf chasing a dog through the woods. The terrifying video was captured by the dog's owner, a fishing guide in northern Saskatchewan, Canada.
First, the dog is barking at something in the background. Then, a huge creature leaps toward the dog who begins barking more frantically. The man can also be heart breathing heavily. However, the dog doesn't seems to be intimidated by the large creature, as he decides to chase it back.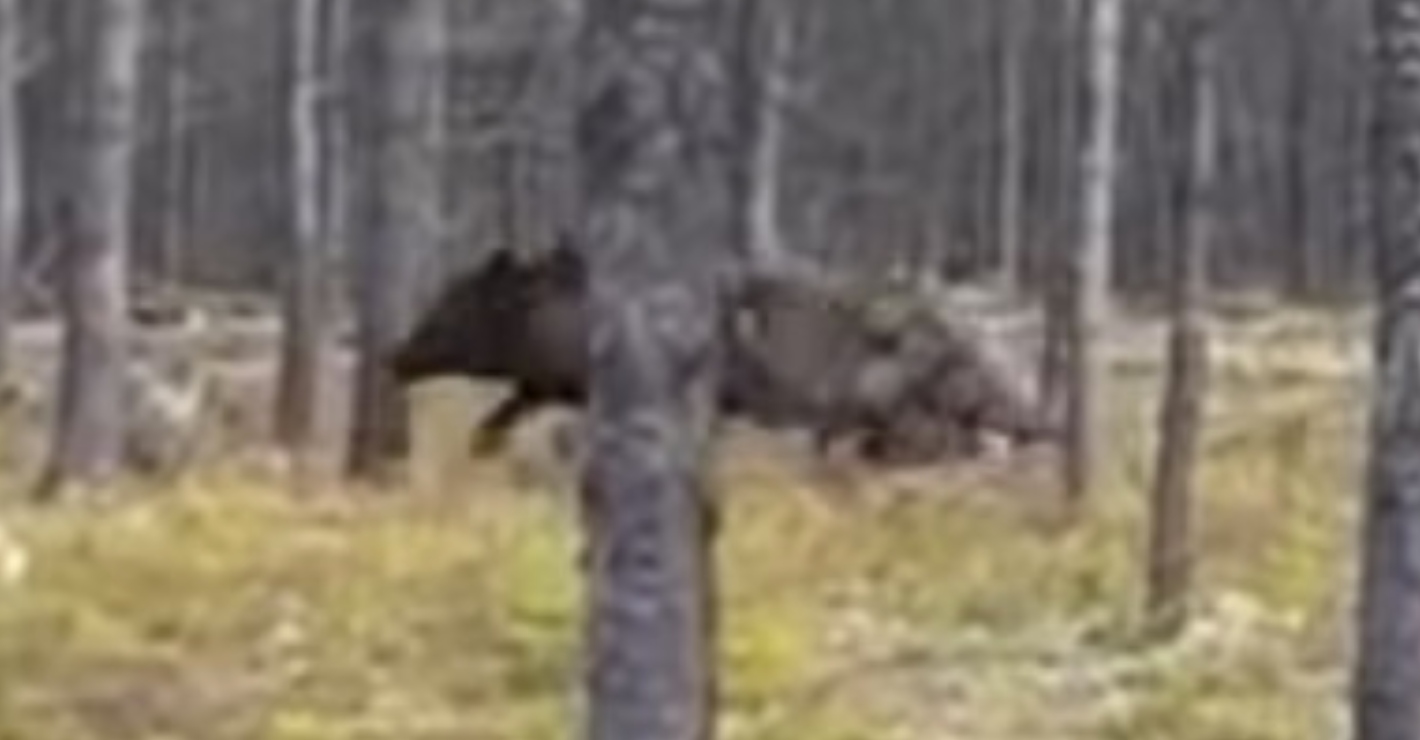 According to UNILAD, the big, bad wolf is believed to about "seven foot long".
The footage, which was recorded near a fishing lodge, shows the quick-footed dog, named Trigger, avoiding the wolf, but when the camera loses focus, the Trigger's barks sound pained, as the man behind the camera shouts "hey" in an apparent attempt to scare the wolf away.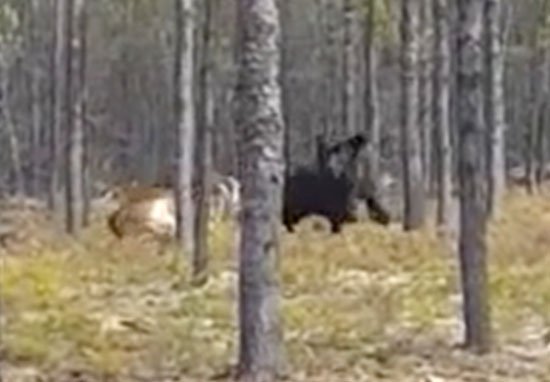 Newsflare reported that the man behind the camera, who is also Trigger's owner, spoke out about the incident on Facebook:
"I work as a fishing guide in northern Saskatchewan and I shot this video on one of our trails around the lodge.
"We get a lot of bears that come around the lodge but this year we had a black wolf that started to come around for a few days.
"We spotted the wolf through the window of the kitchen in the lodge and I made my way outside with the camera. The lodge manager Dan went for the shotgun. When I started to take pictures the wolf left, then returned a few minutes later and that's when Trigger took after the wolf.
"The wolf waited for Trigger to turn away from him and that's when he grabbed the dog in the back end and threw her up in the air right in front of me. Dan shot the shotgun into the air and that broke the fight up.
"The wolf turned and left, we followed the wolf into the bush and shot again to scare him off. The wolf came back two more times that day looking for the dog we think. Trigger had a few good wounds and cuts but she is fine now."