Have you ever noticed how those who have less tend to give more? The reason behind this might be the tough life that taught them how it feels to be poor and struggle to make ends meet which makes these people compassionate, empathetic, and more sensitive to the needs and the distress of others
This story is about the kind deed of a man living on the streets.
When Angel Janes first noticed the man, he was sitting on the side of the road she happened to drive by. She could clearly see his sign asking for work or money. Since she couldn't offer any of that, she pulled over and offered the one thing she had, a cigarette. But once she leaned towards the man she could see he was holding something in his lap.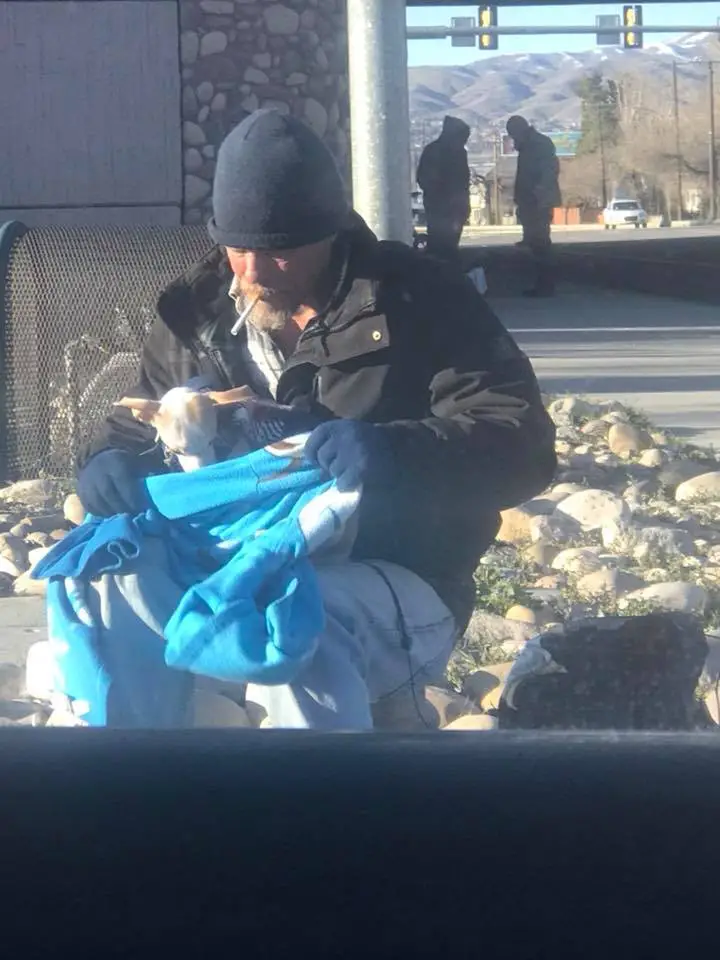 It was a tiny chihuahua wrapped in a blanket. Ron, the homeless man, was trying to keep it warm. Angel was a bit surprised by what she saw because this man didn't even have money to feed himself, and yet, he was taking care of another living being.
After they chatted for a while, Ron told Angela how he witness the poor dog being dumped and asked her if she could find it a nice home. 
He also added that when he saw a woman getting rid of the puppy, placing him on the busy road, he rushed to scoop it off the dangerous highway, worried it could end up hit by a vehicle.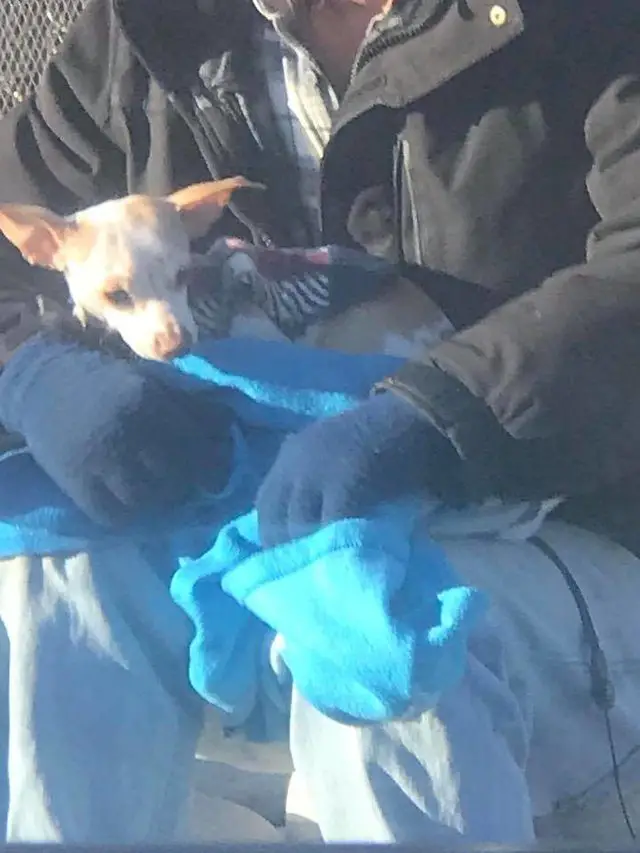 "Just in this brief time we spoke, I was inspired by this heartfelt person," Angel told The Dodo. "He was just trying to do right so this dog 'wasn't homeless like me.'"
No matter how much he wanted to keep the puppy, he simply couldn't do it, so he was desperately trying to find it a permanent place to stay. 
Unfortunately, Angel couldn't take it either, but she was willing to step in and do her best to try to find a forever home for the chihuahua. She shared the story where she knew people will read it, on her Facebook page. It didn't take long before a woman named Kathleen Dallman shared the post and detailed where Ron and the dog were located. Soon, a lady was on her way to pick him up.
"A few minutes after I posted it, a lady was on her way to pick up the dog to foster him," Kathleen told The Dodo. "She offered Ron $50 as a show of her gratitude for keeping him safe. He said, 'No, I just wanted to do the right thing.' But she insisted he take it."
When the woman arrived to pick up the chihuahua, it moved Ron to tears.
"He was in tears because he was able to help the dog find a home," Kathleen said. "He said he knew what it was like to be homeless, and he didn't want the dog to be homeless."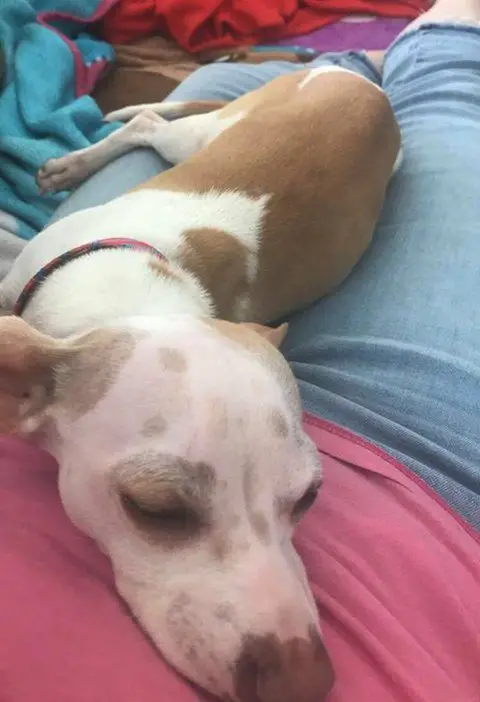 The woman who picked up the dog was willing to foster the dog until she could find him a permanent home. It wasn't long before Chasity Guyer, and her daughter wanted to bring the little dog into her home. She adopted him and named him Lucky Louie.
Now, Lucky Louie has the life of his dreams. He's safe, happy, and very, very loved. But Kathleen couldn't stop thinking about Ron.
"I was so happy that things had worked out for the dog, but I couldn't stop thinking about Ron," she said. "He didn't even have a place for himself. So, I started a GoFundMe page for him. I didn't know if anyone would donate, but after getting the word out, it got up to $500."
The GoFundMe page has now reached almost $4,000. After the first $400 was raised, she withdrew the amount and sought out to locate Ron to give it to him. He was in absolute shock.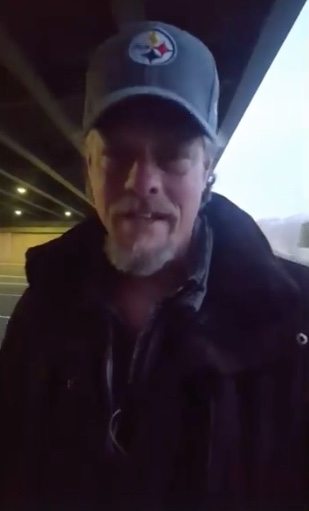 "He was in tears," Kathleen said. "He couldn't believe that the community would do something so nice for him. When I handed him the money, he wanted some of it to go to the dog's care. But I told him it was just for him."
Ron told Kathleen that he was dealing with some hard times and this money was a life-changer. He was able to get off the street that night and purchase a cell phone to look for job opportunities. His kind actions are still bringing in people's donations, so we hope he gets back on his feet very soon.
"Now that he has a phone, we're able to get in touch," Kathleen said. "He really wants to get a job. Like the dog, everyone deserves a second chance at life."
Kathleen's emotional video of Ron's immense gratitude is below.