It is so easy to came across funny animal videos when navigating on Internet. There are dozens and dozens of lovely footages able to bright our days. While mostly, we use to see dogs and cats offering hilarious stuff, other animals are frequently caught acting comical. Though, very rare happens to see a horse acting this way.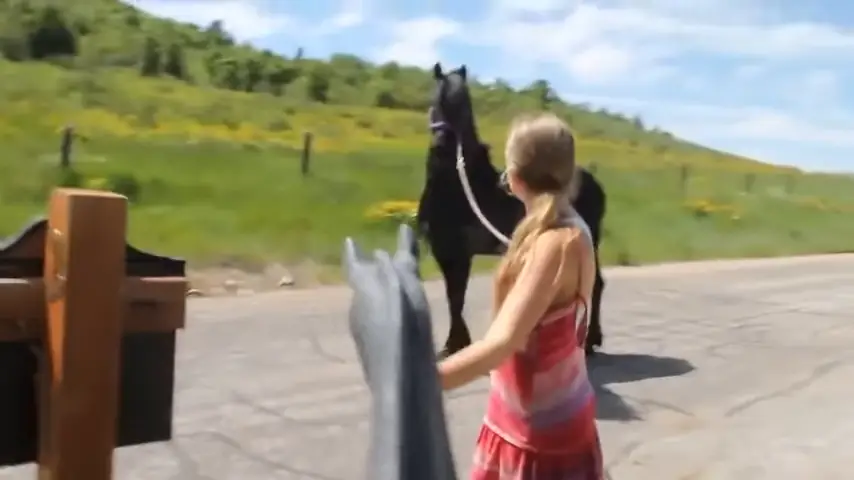 Yet, in the short and now viral, footage below, it is a majestic horse that sends everyone into laughter with his action. The gorgeous black horse looks so graceful at first sight, so the less thing to expect from him is to amuse the audience. However, that exactly what he does.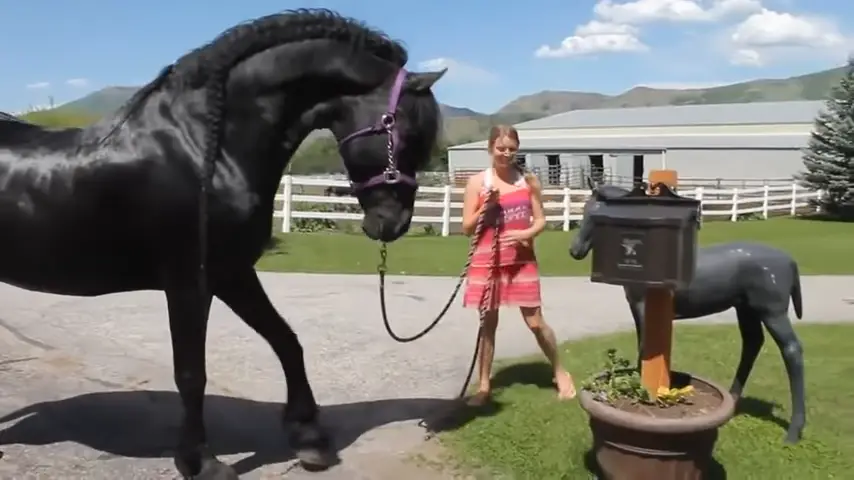 The sublime creature is graciously walking next to a girl who's handling him, when all of a sudden, he notices a tiny foal and decides to approach it. Only, the horse doesn't know it is just a statue. Either way, driven by curiosity, I guess, he wants to say 'hi.' Unluckily, the horse's politely gesture gets no reward, but he finds it on the hard way.
You can watch the lovely footage, bellow!