A very touching video of a huge 1400lb Kodiak bear finding comfort in the arms of his human friend makes waves on social media. The tender scene was caught on camera at the Orphaned Wildlife Center in Otisville, New York. Jim Kowalczik, the owner of the center hugs and cuddles the 23-year-old Kodiak bear, Jimbo.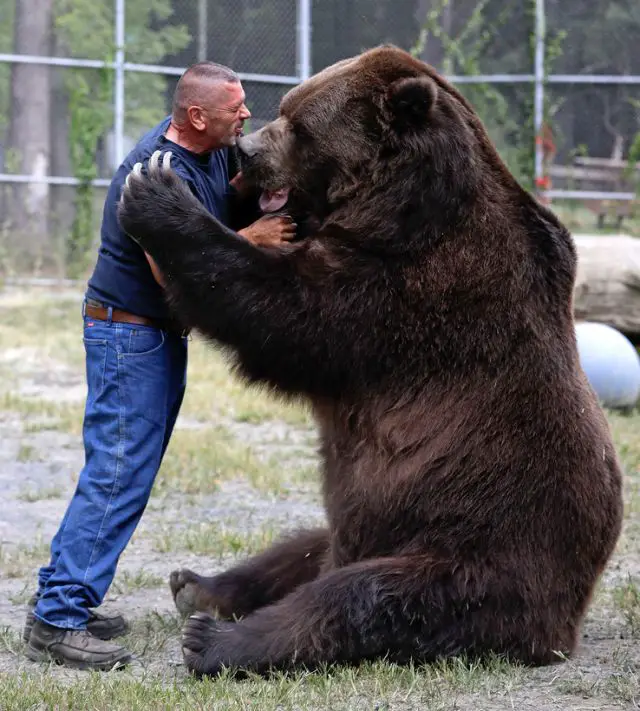 The massive bear was born in captivity at a wild park in California. He was brought at the center when he was just a cub. However, releasing him in the wild wasn't an option at all as he wouldn't survive. So Jimbo became part of the Kowalczik family. More than that, he isn't the only bear Jim and Susan Kowalczik are spending their time with. Since 1996, this kind couple have dedicated their lives to help injured and orphaned animals.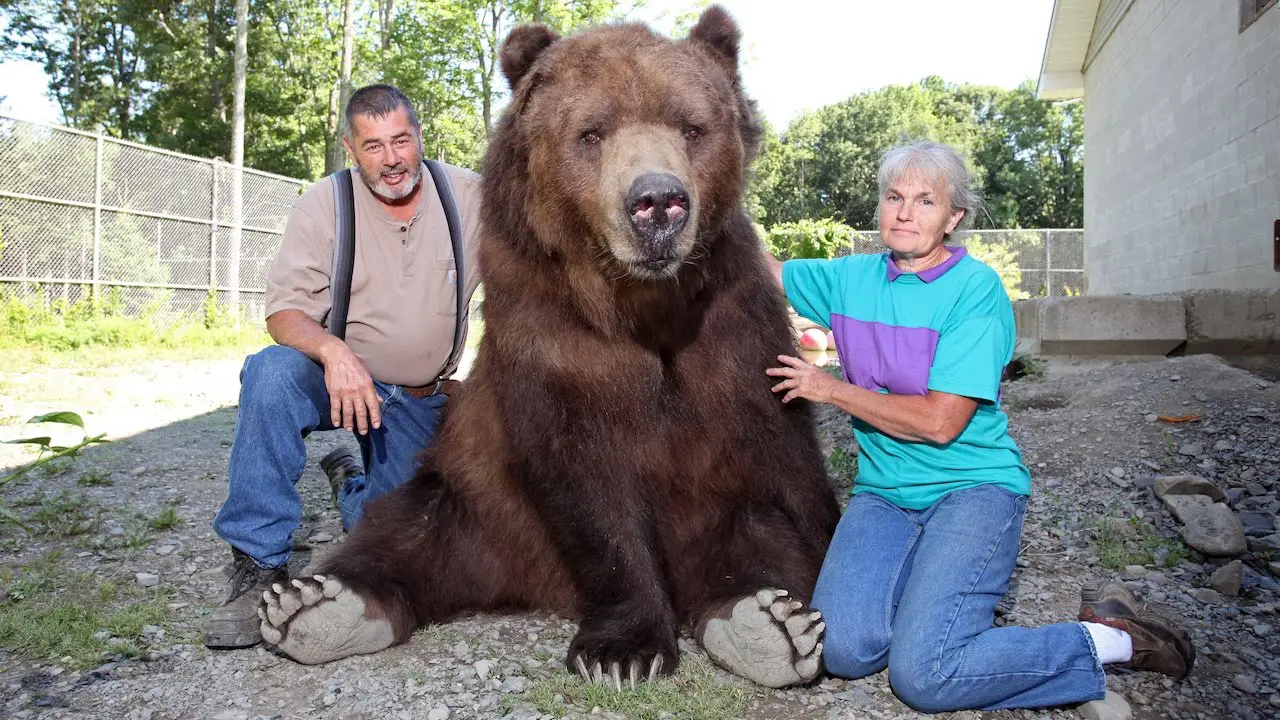 They now share their 100 acre property with 11 bears, including Kodiak brown bears and black bears. At his 1400lb and 9-and-a-half feet tall, Jimbo is by far the biggest member of the family. Yet, due to his soft-hearted nature he could easily be called a gentle giant.
"The bears are like our children," they said. "That's how much we love them and they give a lot back to you too. They love you just as much. Our bear family is like every other family."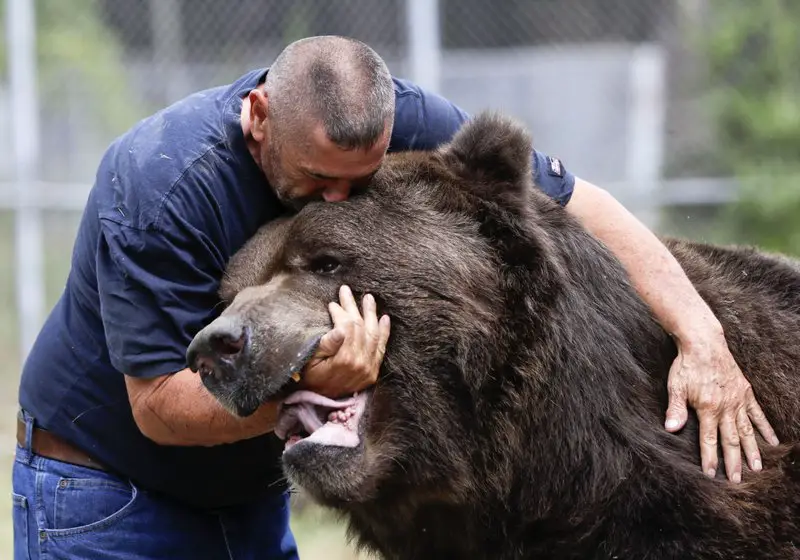 Despite his enormous stature, Jimbo is more like a child when Jim approaches him. They've always shared tender moments and the massive bear always found comfort in his caretaker. But now he needs him more than ever. Jimbo got sick and that makes him very uncomfortable and agitated, but when Jim shows hims "some extra love," things are settling down.
Watch this duo sharing a lovely moment, here: