Nothing shows love and gratitude better than a hug, and this affectionate gorilla knows it! She decided to share some tender moments with the man who put his life on the line to protect her – a park ranger. Thankfully the touching scene were caught on camera and the result is nothing but heartwarming.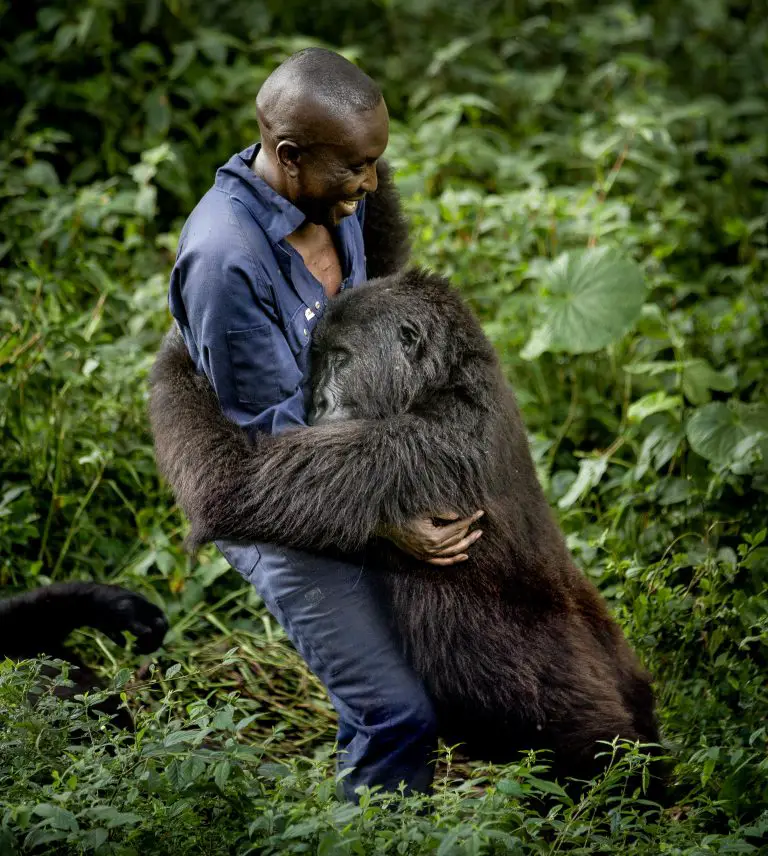 The lovely scene happened at the Virunga National Park in the Democratic Republic of the Congo. A young gorilla, named Ndazi decided to show her gratitude to her guardian angel, Andre, in the most adorable way possible. Shannon Witz – a Chicago based photographer has witnessed the moment and captured it on camera.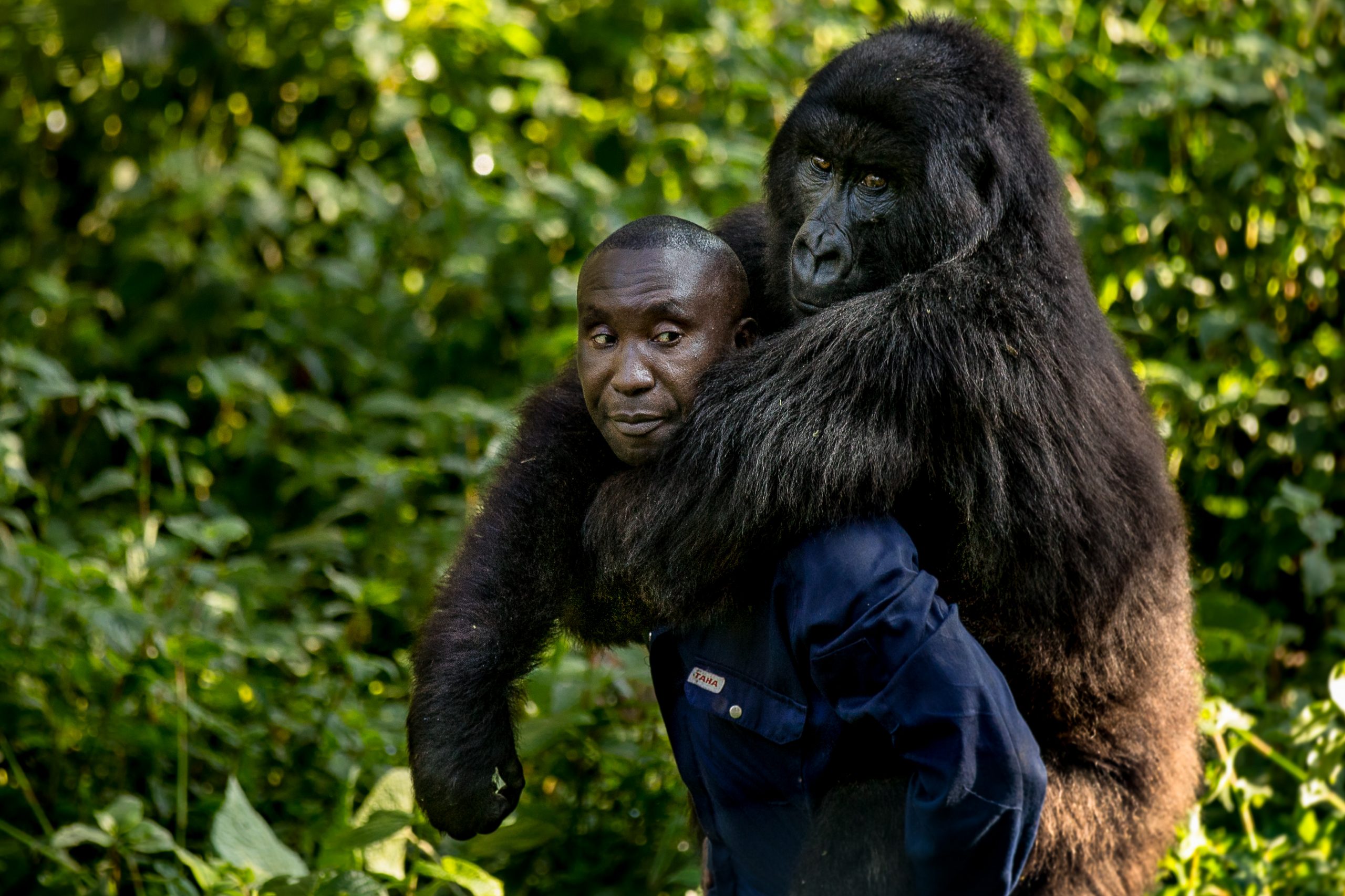 "I was very happy with the photos, especially the one where Ndazi is leaning into Andre," Shannon told CatersNews. "Her eyes are closed and there is this sense of calmness and serenity in that moment. [The photos] show the genuine affection and trust they have for one another. It was a beautiful moment and I was fortunate to have witnessed it."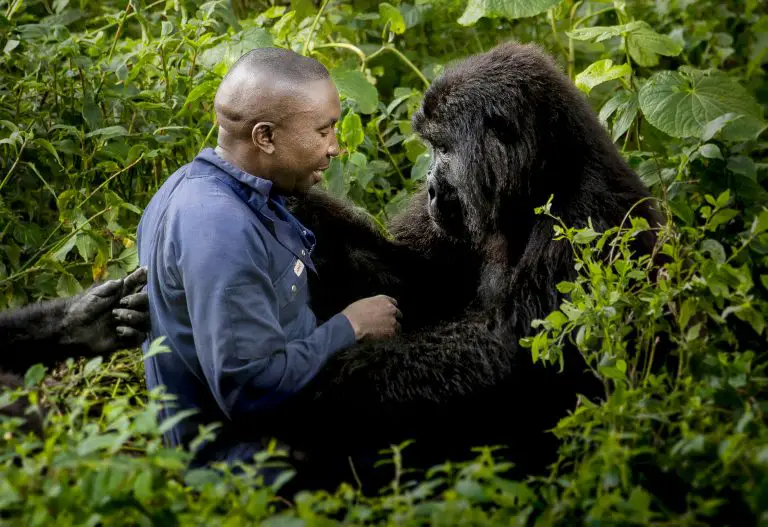 This isn't the first time mountain gorillas are posing for snaps with their keepers. A year ago, some hilarious selfies of the endangered animals and the park rangers have had taken the internet by storm.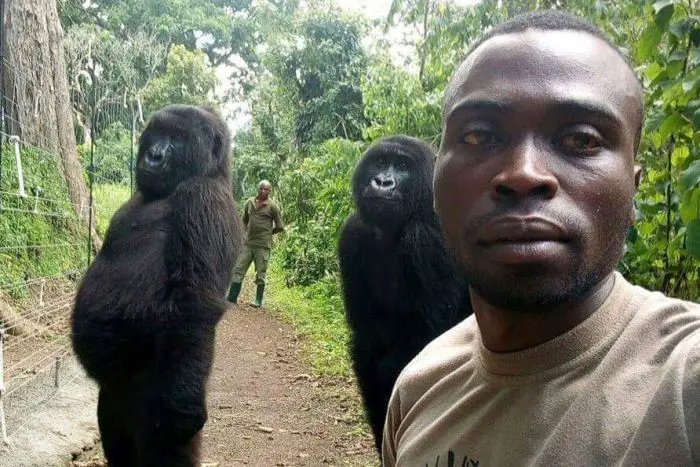 The the Virunga National Park is a UNESCO world heritage site, where "the last of the world's critically endangered mountain gorillas" live. Over 600 rangers including both men and women are "risking their lives on a daily basis to safeguard the park's exceptional wildlife!"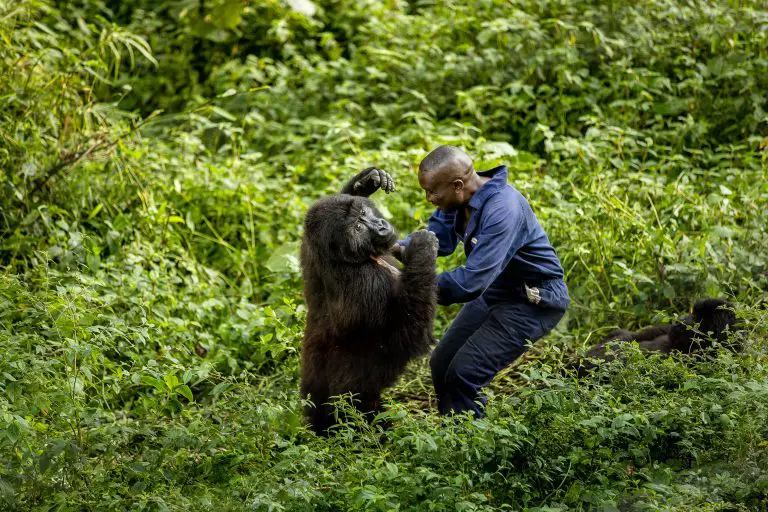 h/t: catersnews