A tiny stray kitten owns her life to a caring Golden Retriever. The poor little soul found herself all alone on the streets with the odds heavily against her, but a heroic dog jumped in and saved the day. And he didn't just save the tiny kitten from a life on the street, but brought her home and look after her.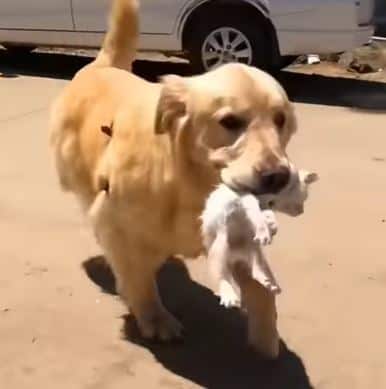 While on a trip with his owner, outside the city, this Golden Retriever surprised his human when he came out of nowhere carrying a tiny white kitten in his mouth. The dog was so protective with the little cat and he didn't left her side not even more a moment. Impressed by his dog's gesture, the owner took the hungry kitten home, without a second thought, but not before searching around for her mom. Unfortunately she was nowhere to be found. The kitten was likely abandoned there!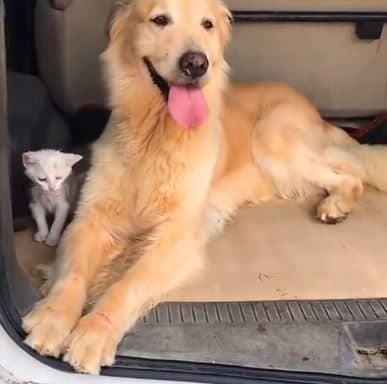 Once they got home, he fed the kitten and gave her a bath, but he had no idea if to take to a shelter or not. However, the human soon changed his mind, after noticing how protective and compassionate his beloved dog is with the tiny creature.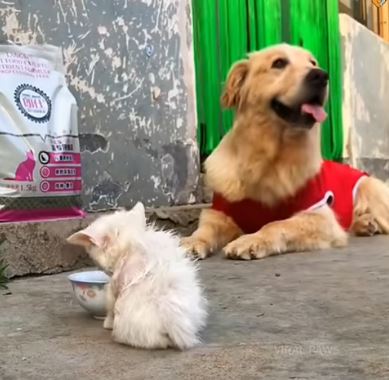 It did not take too long until the Golden Retriever and his feline buddy became inseparable. As the the tiny little thing is experiencing new challenges like learning to walk, her protective brother doesn't take his eyes off her not even for a second.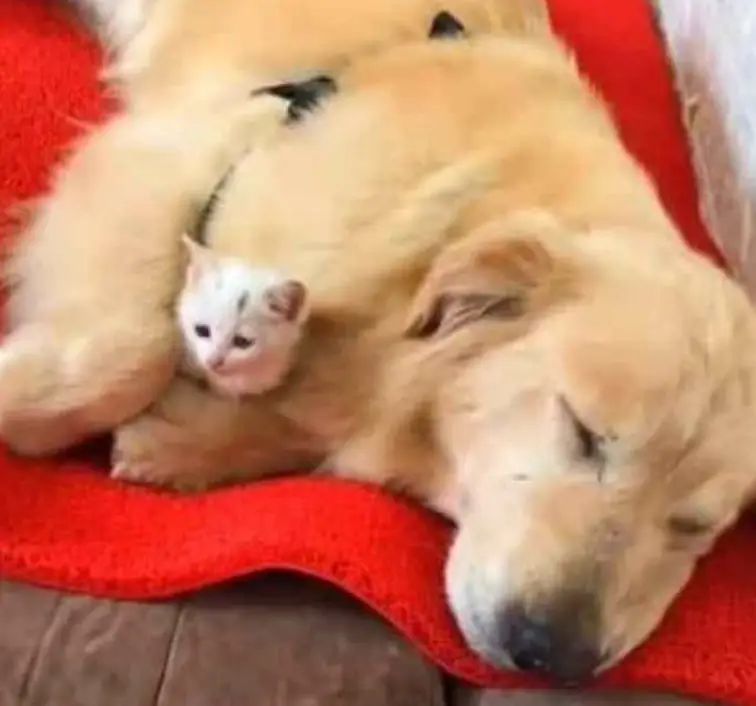 "This is so beautiful and kind," the video caption reads. "The baby kitty was helpless and starving, but the sweet golden saved it. Golden retrievers have a heart full of love and warmth."
Learn more about this heartwarming story by watching the video bellow: