Imagine you driving on the highway, and all of a sudden a gigantic snake finds its way out from the vehicle in front of you. Isn't that the kind of scene we usually see in horror movies?! Well, believe it or not, this what actually happened on a busy highway in China, and the bizarre scene was captured on camera!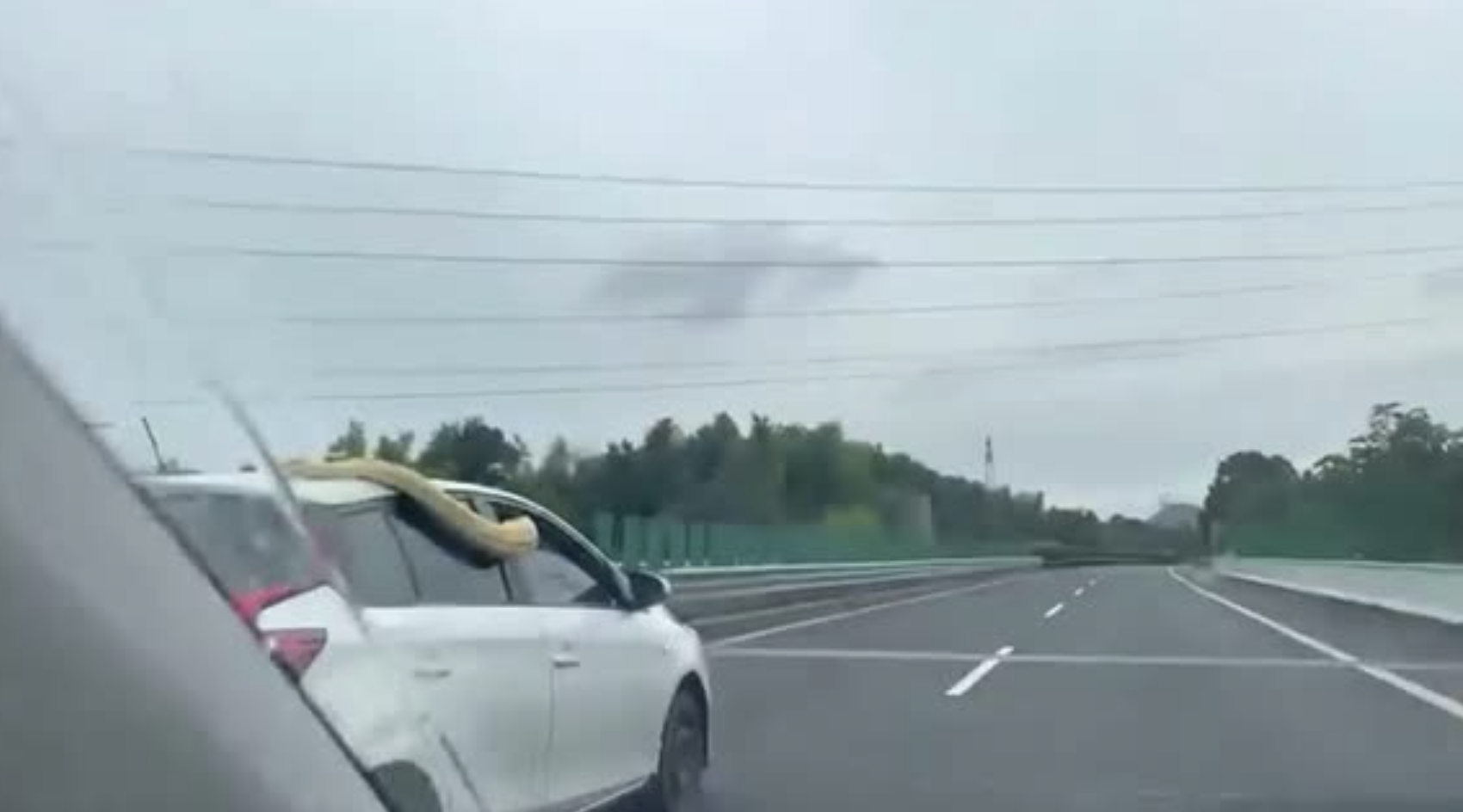 Terrifying video footages shows the exact moment the massive reptile is crawling out of a moving vehicle. The unusual scene unfolded earlier this summer, on a highway in the city of Yiyang, Hunan Province – China.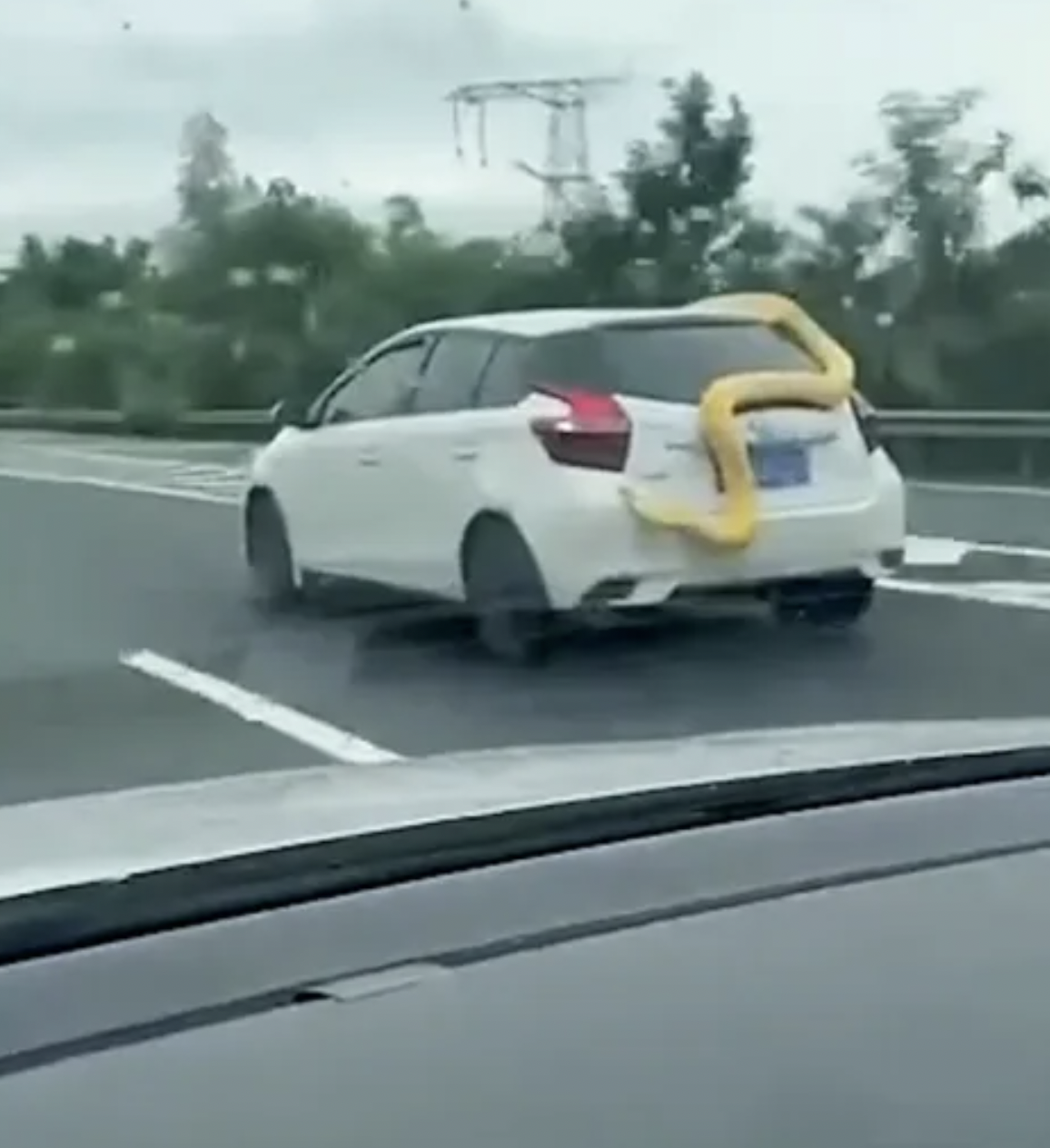 The snake identified as a Burmese python, can be seen escaping from a white SUV through the front passenger window, dragging its enormous body over the moving car, before falling onto the road. As a result, the reptile received treatment for some minor injuries. It was eventually rescued by highway workers.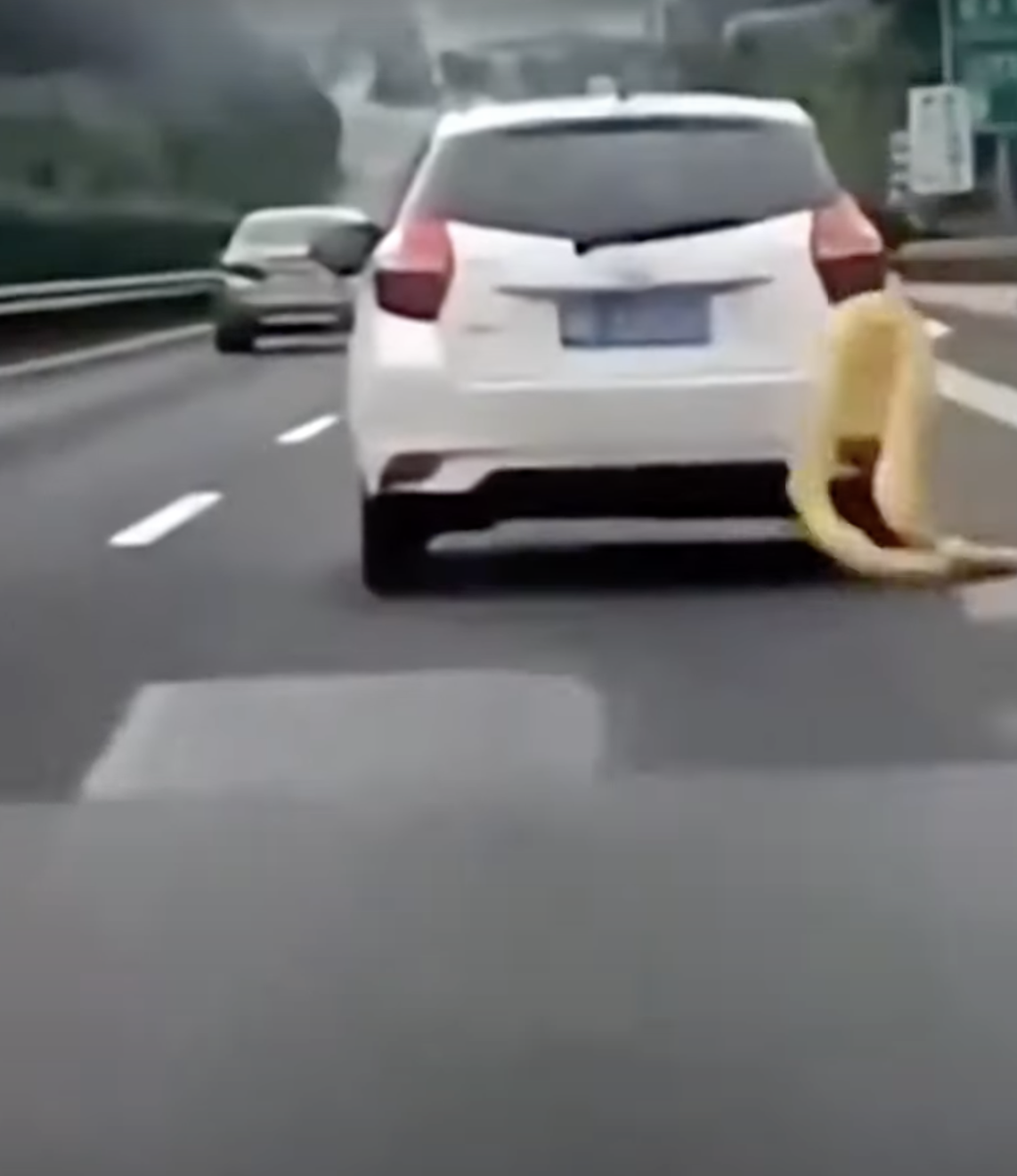 "The snake is probably the car owner's pet since it was moving from the window," a motorist that was driving behind the scene assumed. Shortly after the event, videos emerged online and quickly went viral. So, now the authorities are trying to find the owner of the car to ask for some explanations.
You can watch the bizarre moment here!