Imagine you're enjoying a sunny day at the pool and all of a sudden a bunch of elephants are crashing in. That's exactly the kind of encounter this guy had at a safari lodge in South Africa. And instead of running away, he just sit there and captured on his cellphone the lovely experience
Paul Andrew Schofield is a 34-year-old general manager at the Bukela Game lodge on the Amakhala Game Reserve and he recently had quite an experience while he was sitting by the accommodation's pool. The man filmed the heartwarming moment an elephant family found their way from the bushes straight to the pool. It was a sunny day, so the massive creatures decided to cool a little bit.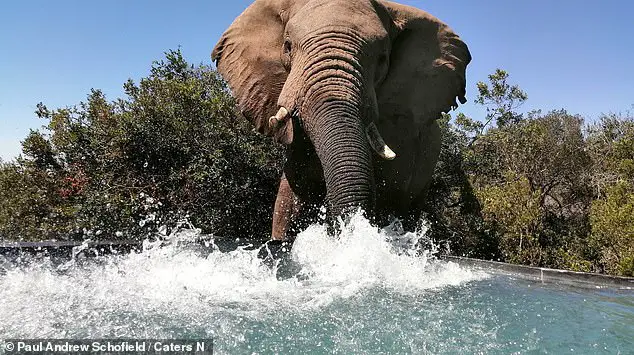 Even taken by surprise, Schofield is very familiar with the elephant family. He's been working there for over ten years and during this time he developed a very special bonds with the large mammals. However, that day at pool, he had no idea the herd is anywhere nearby. But even more, Schofield was very impressed they brought their babies so close to human presence.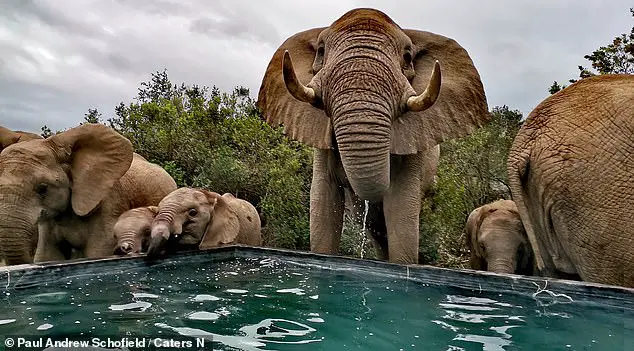 "I felt quite touched that the herd felt safe enough to bring the youngsters so close to the pool while I was there," he said. "They are very protective and will keep youngsters away from any strange figure or being."
At first a massive bull approached the pool, but shortly after the entire family, including a few babies, followed him. During the dry season, it is very difficult for the elephants to find water, so with a pool nearby things get a little easier for them. However, quenching their thirst wasn't the only reason they visited the pool. They took advantage of the visit to have some fun too and splashing and playing were on the menu, too!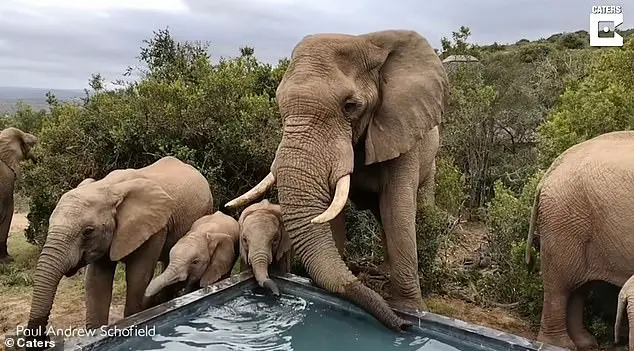 "They thoroughly enjoyed the refreshment as it was a good 100 degrees," Schofield
said. "I feel they felt quite safe and where very relaxed drinking with my presence right there."
Watch the adorable moment, here:
h.t: MailOnline