An elephant calf's misfortune turned into a pretty complicated rescue operation, in a remote Indian village, after falling into a well.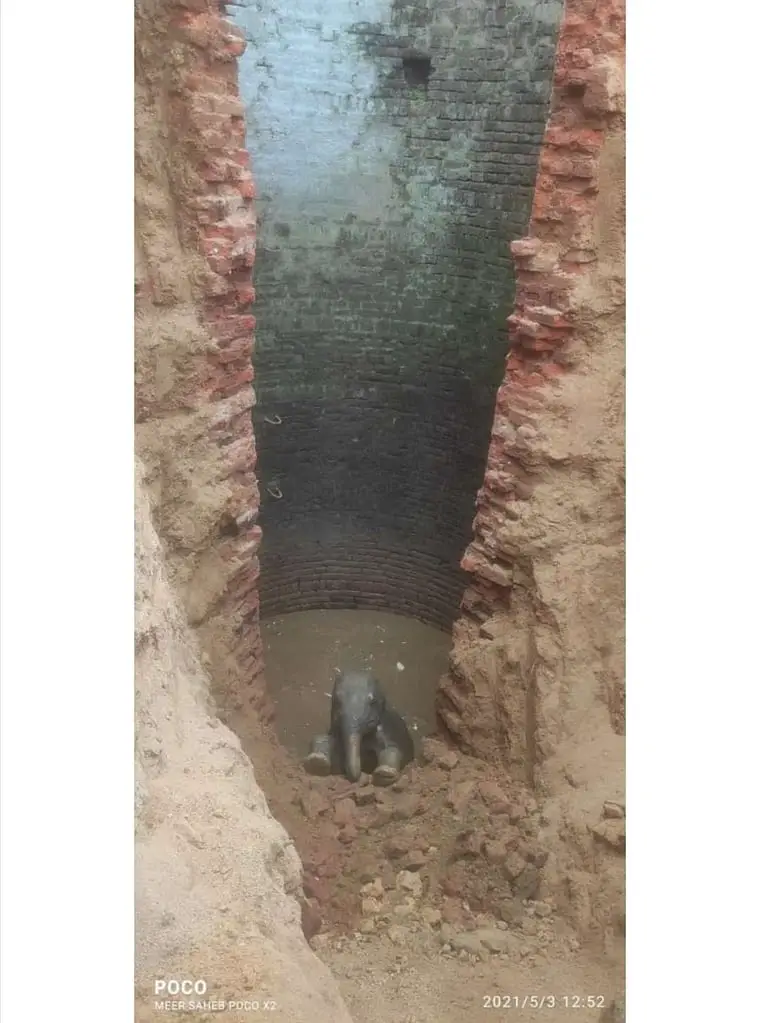 The poor baby elephant has accidentally fell into the 30 feet deep well, located in the Nimatand village, in the state of Jharkhand, Eastern India. Earlier this month, the calf adventured into the village alongside its herd from a nearby forest. The herd was eventually shooed away by the locals. Since the scene happened during the night, the poor elephant has been discovered into the well, only later in the morning.
Such a heard warming picture. This elephant calf fell in an open well in a village in Jharkhand. After 8 hours of rescue operation by forest department the calf has been rescued. @Shashik48976916 pic.twitter.com/X0mLaa3x55

— Parveen Kaswan, IFS (@ParveenKaswan) May 4, 2021
"Unluckily, in the dark of the night, an elephant calf fell into the well," Shashikant Verma – a local official, told the media. Even though the water level was pretty high and the calf fell from a considerable height, it miraculously escaped unharmed. "The water level wasn't high enough, but the calf got some buoyancy after falling and didn't get any injuries," Verma added.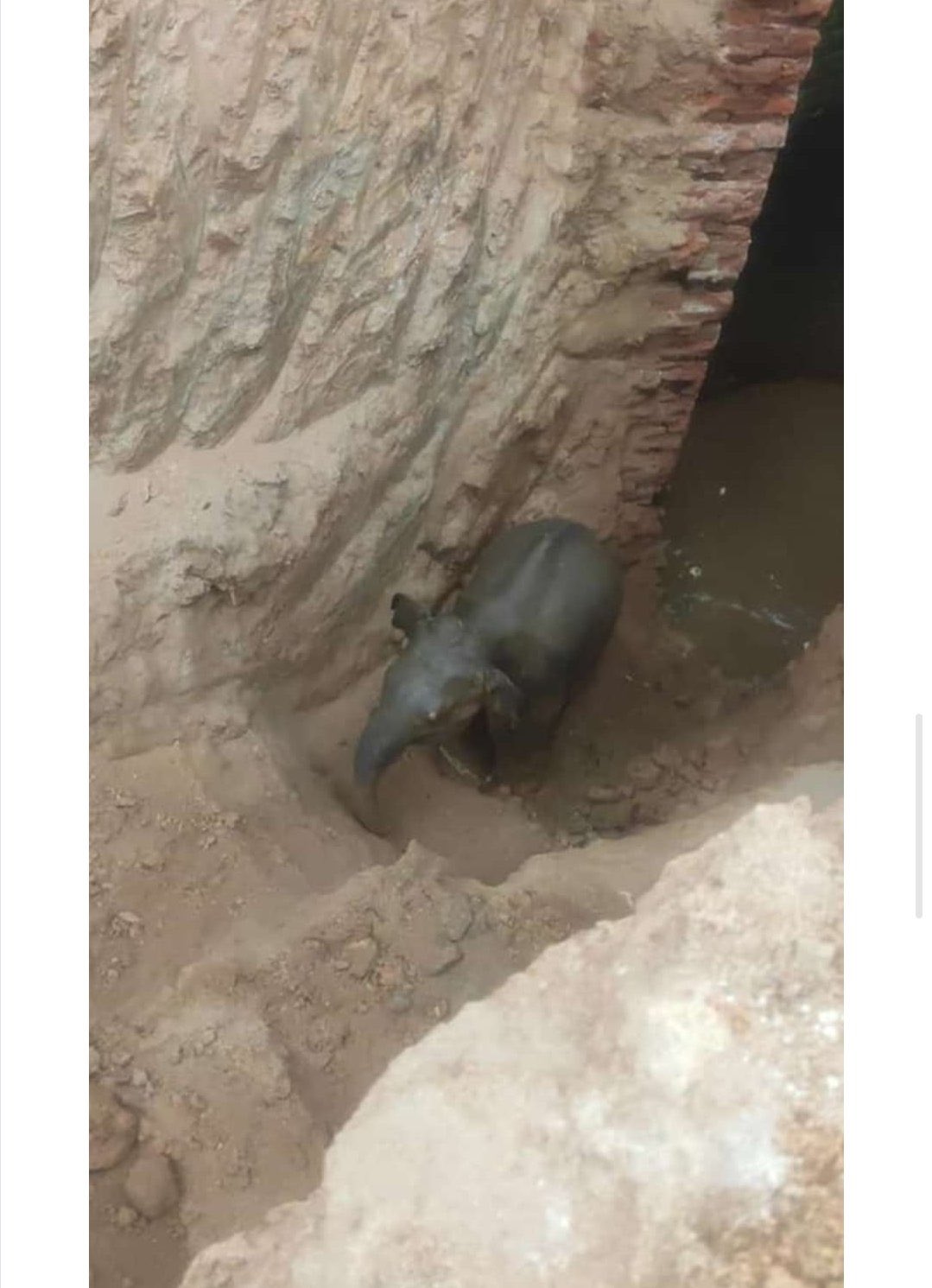 However, it took a bunch of workers, three backhoes and a dramatic rescue that took nearly eight hours to save the unlucky elephant calf. But in the end it worth all the effort as the little one was freed unharmed. It was pretty confused and it surely got the fright of its life, though!
Heart warming indeed. pic.twitter.com/jUP0h904jq

— Parveen Kaswan, IFS (@ParveenKaswan) May 4, 2021