Video footage shows the dramatic rescue of a tiny elephant and its mother. The poor baby elephant accidentally fell into a manhole, and then its mother followed it after she tried to protect it from the rescuers.
The calf had fallen into a drainage trough near the Royal Hills golf course in Nakhon Nayok province and was unable to climb out due to the steep sides of the pit. A team of veterinarians and staff at Khao Yai National Park in Thailand successfully rescued the baby and the mother after they fell into a storm drain. The operation, which took place in the pouring rain in central Nakhon Nayok province on Wednesday, required the use of a boom lift and a digger.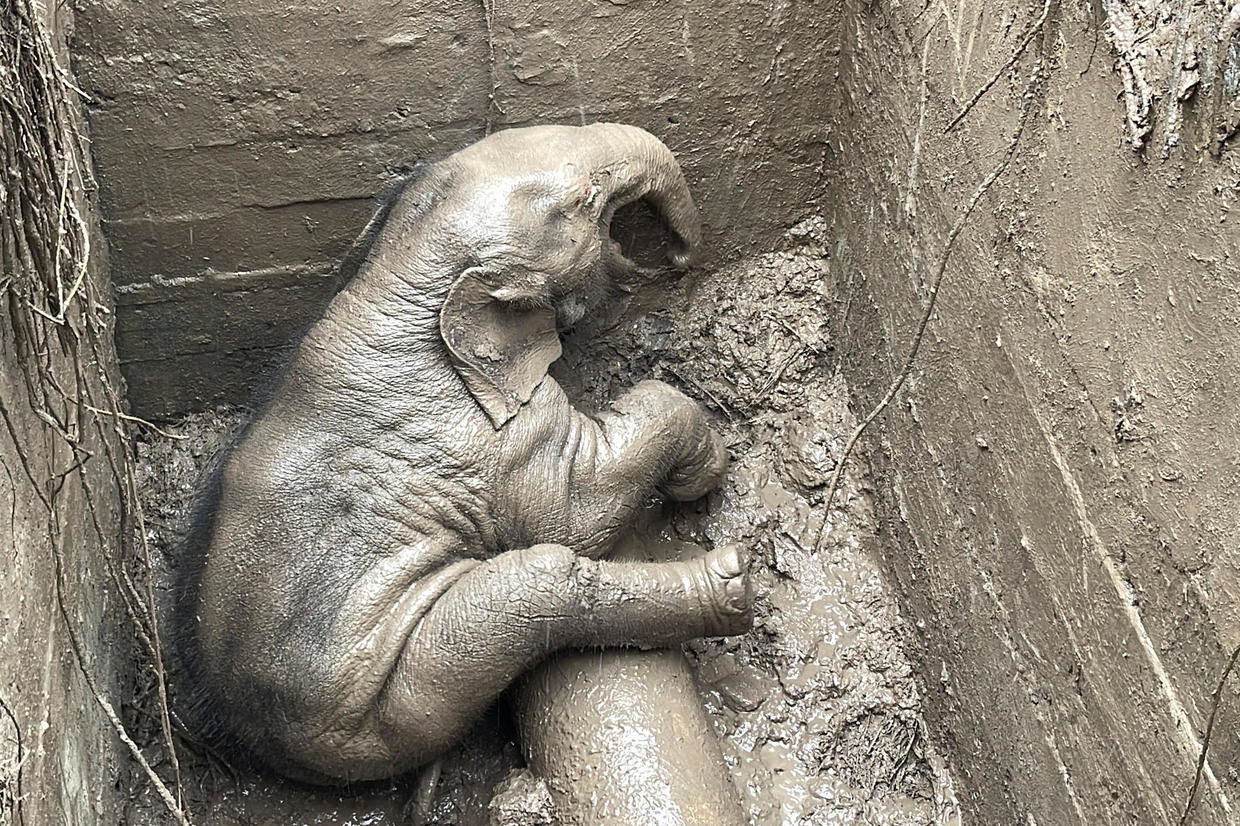 Its distressed mother, believed to be part of a herd traveling through the nearby jungle, stayed with the baby elephant and prevented rescuers from approaching. Officials from Khao Yai National Park and the Department of National Parks, Wildlife and Plants Conservation were alerted to the situation by a passing resident and tranquilized the mother elephant in order to extract the baby.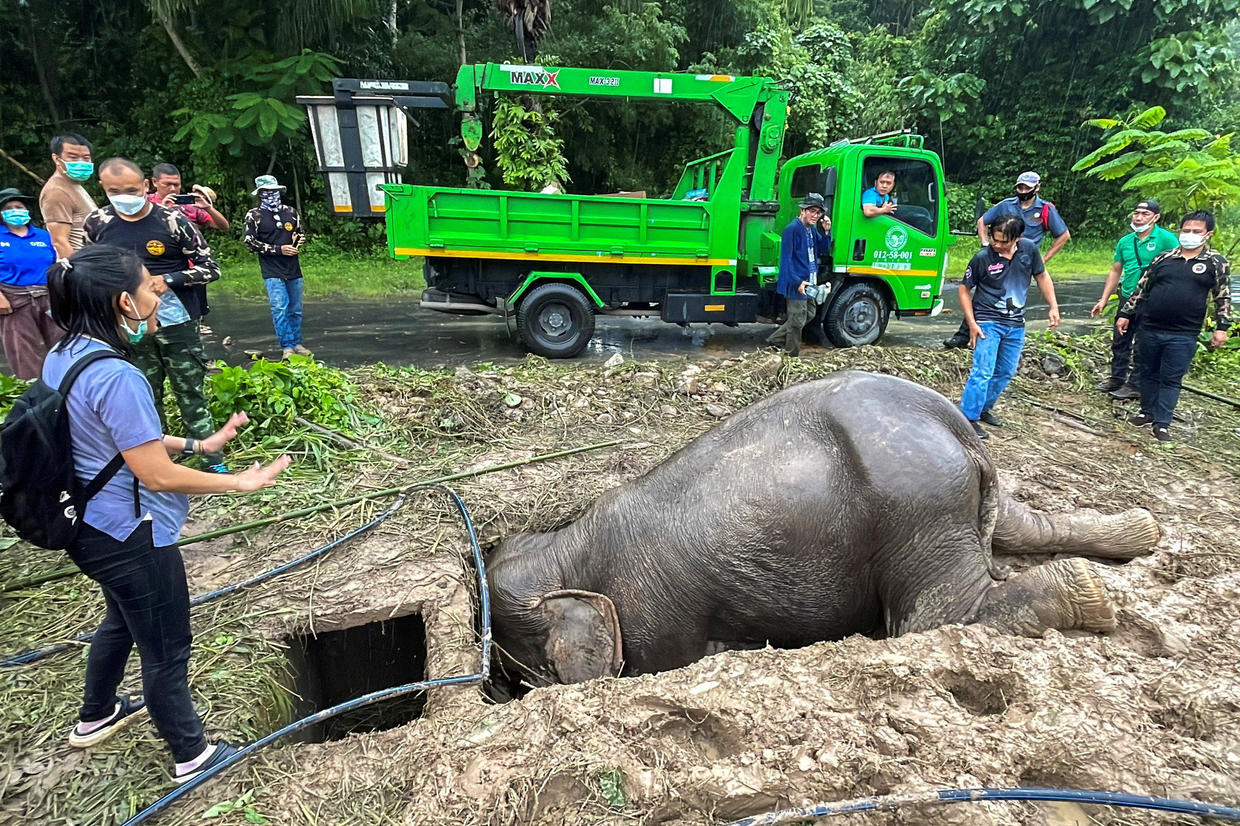 "It was impossible to get near the baby while the mother was nearby so we gave her three doses of tranquilisers," said Dr Chananya Kanchanasarak from the Khao Yai National Park Department. "But she moved towards her baby before passing out and hit her head."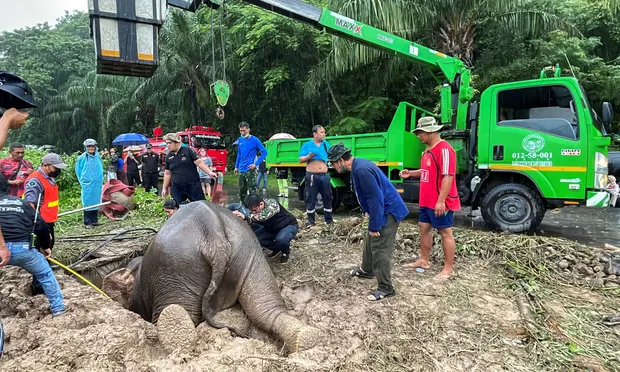 The unconscious mother elephant was resuscitated by three peopleafter being partially pulled out of the hole with the help of a digger. A video released by the department showed the baby elephant being rescued in the rain.
"This experience touched our hearts and will be one of the most memorable rescues we've done," Dr Chananya said. " She [mother elephant] regained consciousness after being stimulated by both me and the baby…Despite the obstacles, the mother did not leave her baby's side."
Watch the dramatic moment here: