Many recognize dogs as man's best friend, and often, tough choices must be made for their welfare. A woman in Tennessee, facing homelessness, gave up her dog Lilo. However, they have since been reunited after Lilo was found wandering with a leash and a sad note on her collar in Chattanooga on January 24th.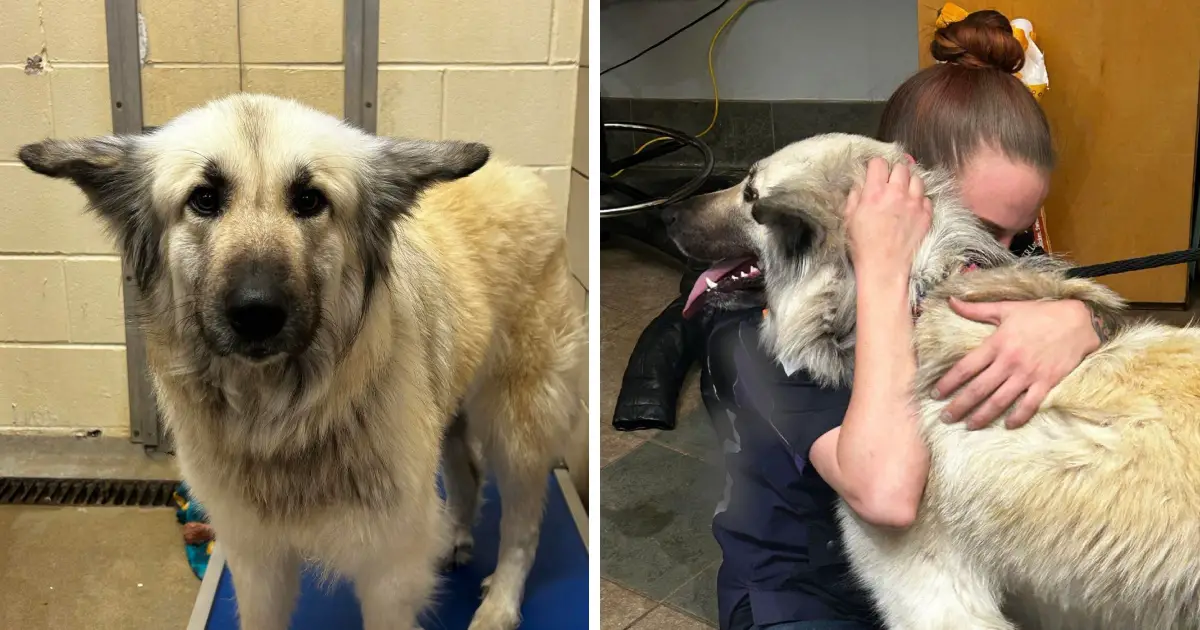 "My name is Lilo. Please love me," the note reads. "My mom can't keep me and is homeless with 2 kids. She tried her best but can't get help. I cost too much for her. She really loves me and I'm a great dog and love to be loved on. Please don't abuse me."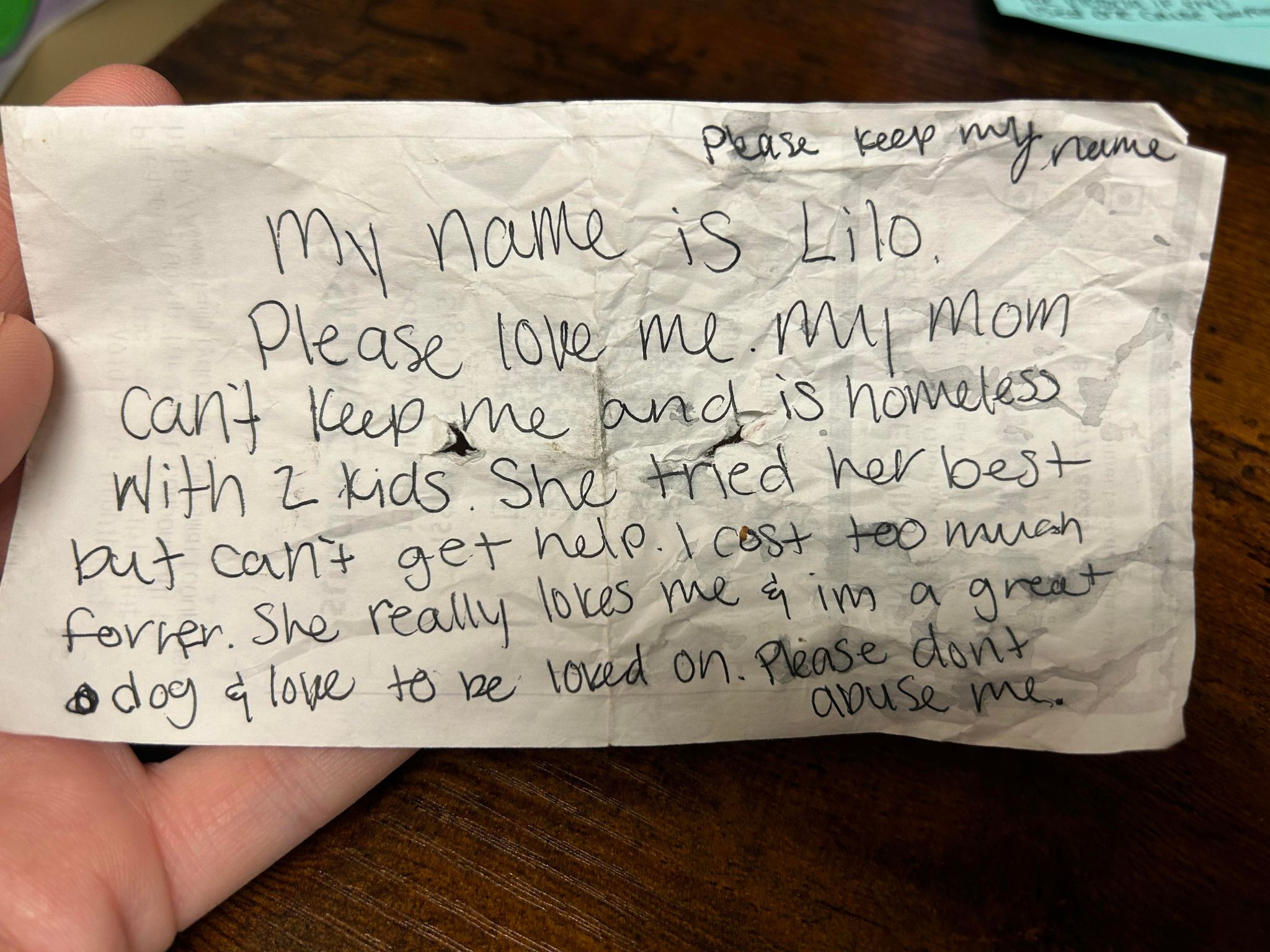 Lilo was lucky to be rescued by a kind-hearted person who took her to the McKamey Animal Center. The center posted on Facebook, pleading for Lilo's owner to come forward and receive assistance to keep their pet. Although the shelter hoped the owner had sought their resources instead of giving up Lilo, they were understanding. In a message to the owner, they offered to reunite them with Lilo and help in any way possible.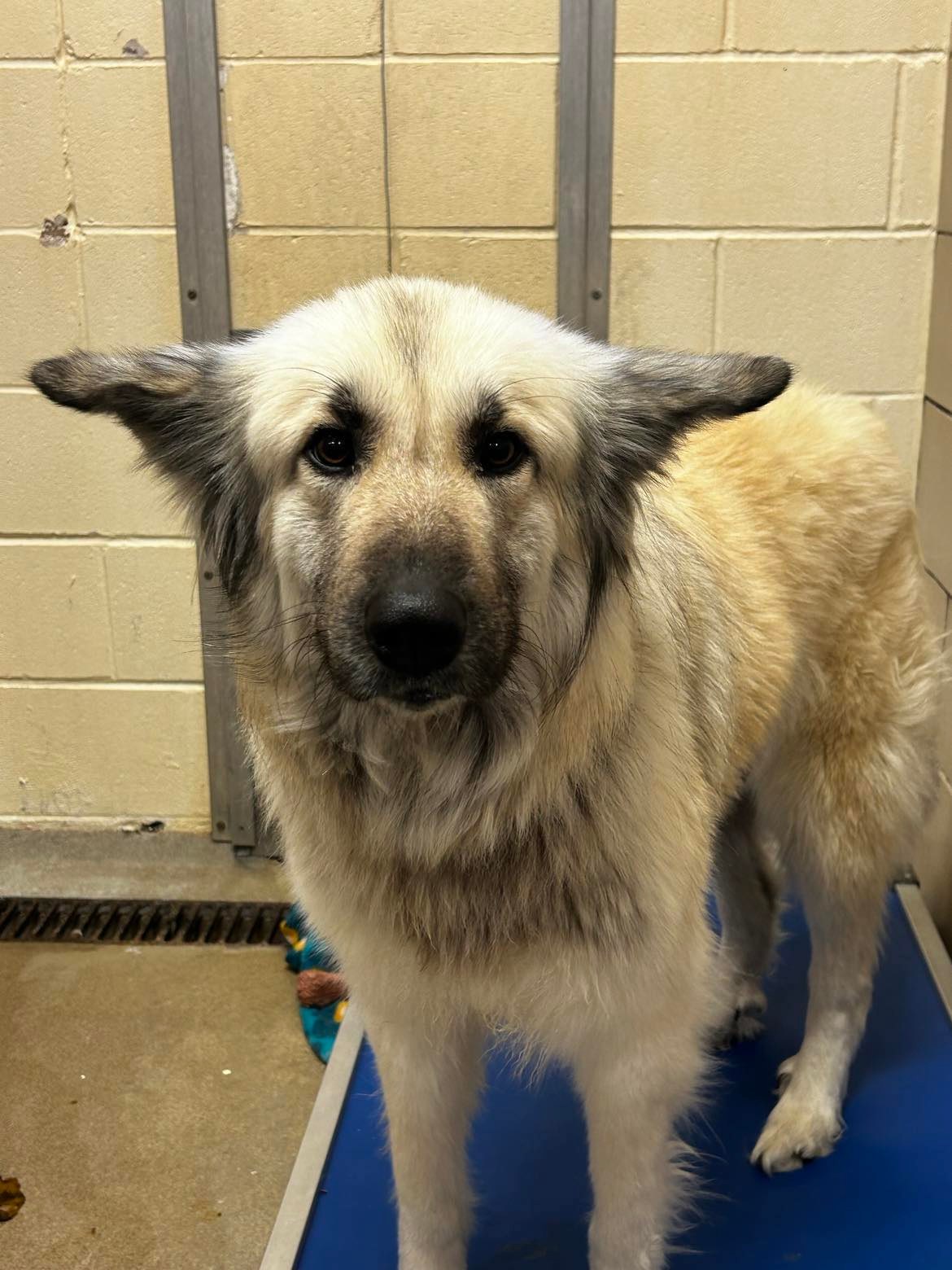 "We want you to know she is safe, and we will take the very best care of her," the shelter's post reads. "She will be loved by our staff and volunteers, we will keep her name, and we promise you we will do our best to find her a wonderful new home.
"But if you are reading this, we hope you will come forward to reclaim her. We will help you with whatever you need to care for her, to the best of our ability. Lilo definitely misses you, and we would like nothing more than to see her go back to the family she loves."
The tale of Lilo and her owner became widely known, evoking both sadness and admiration for the animal center's compassionate response. McKamey Animal Center then provided an uplifting update: the owner had been located, and the woman and dog were reunited! A photo showed the homeless woman embracing Lilo, finally back together. The center stated they were fulfilling their pledge to help the pair regain stability.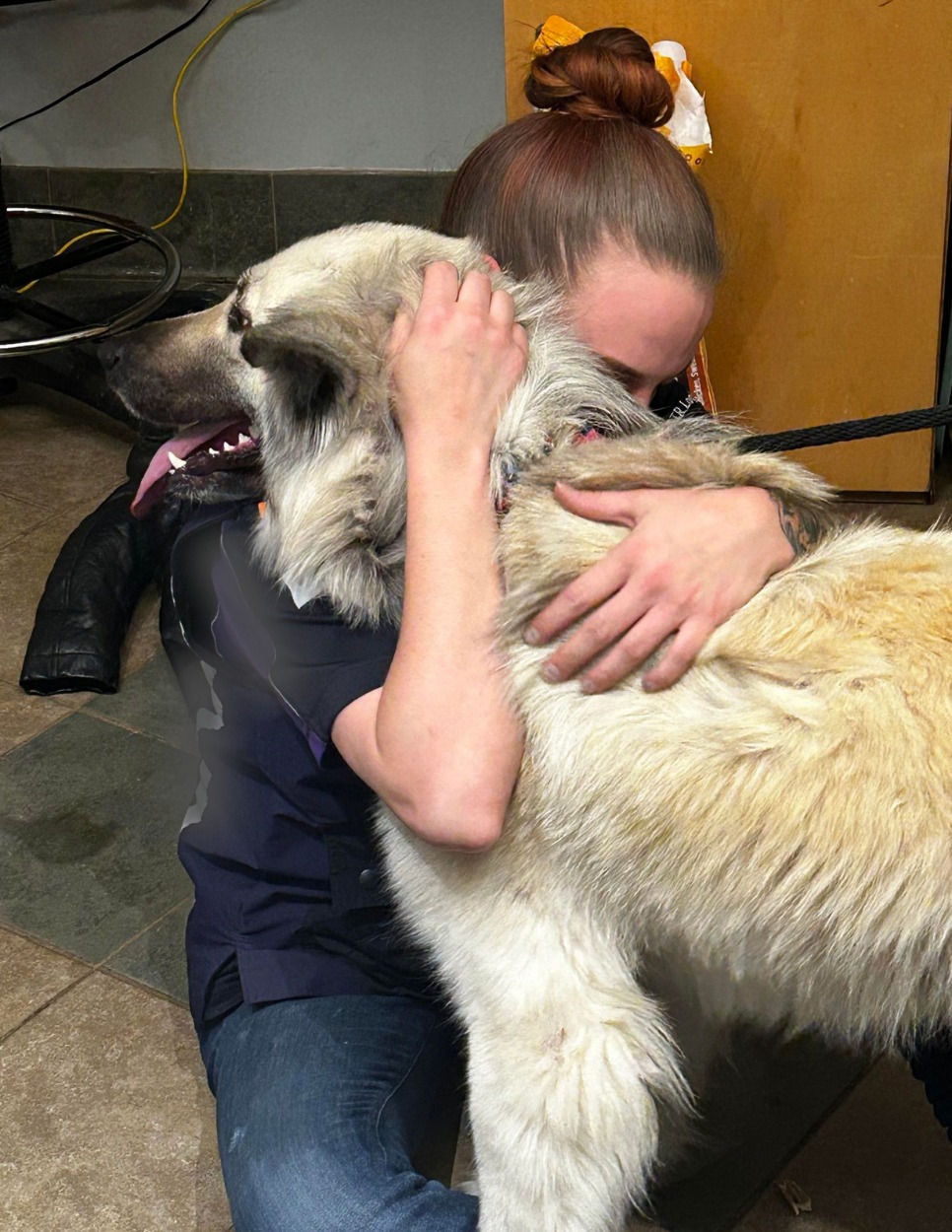 "While we can't share a lot of the details with you yet, we are actively working with the family to set them up with a safe haven, shelter, and resources to stay together and tackle homelessness," the shelter wrote. "If Lilo's story moved you, please consider being a hero for a homeless animal (or family!) in your local community."