In a truly emotional footage, a very ill woman gets her final wish fulfilled. Her entire life, the woman was obsessed with the movie 'Bambi,' so all she wanted was to see a deer one last time. So, the woman's daughters do everything in their power to surprise their mother with a fawn. The touching moment was caught on video!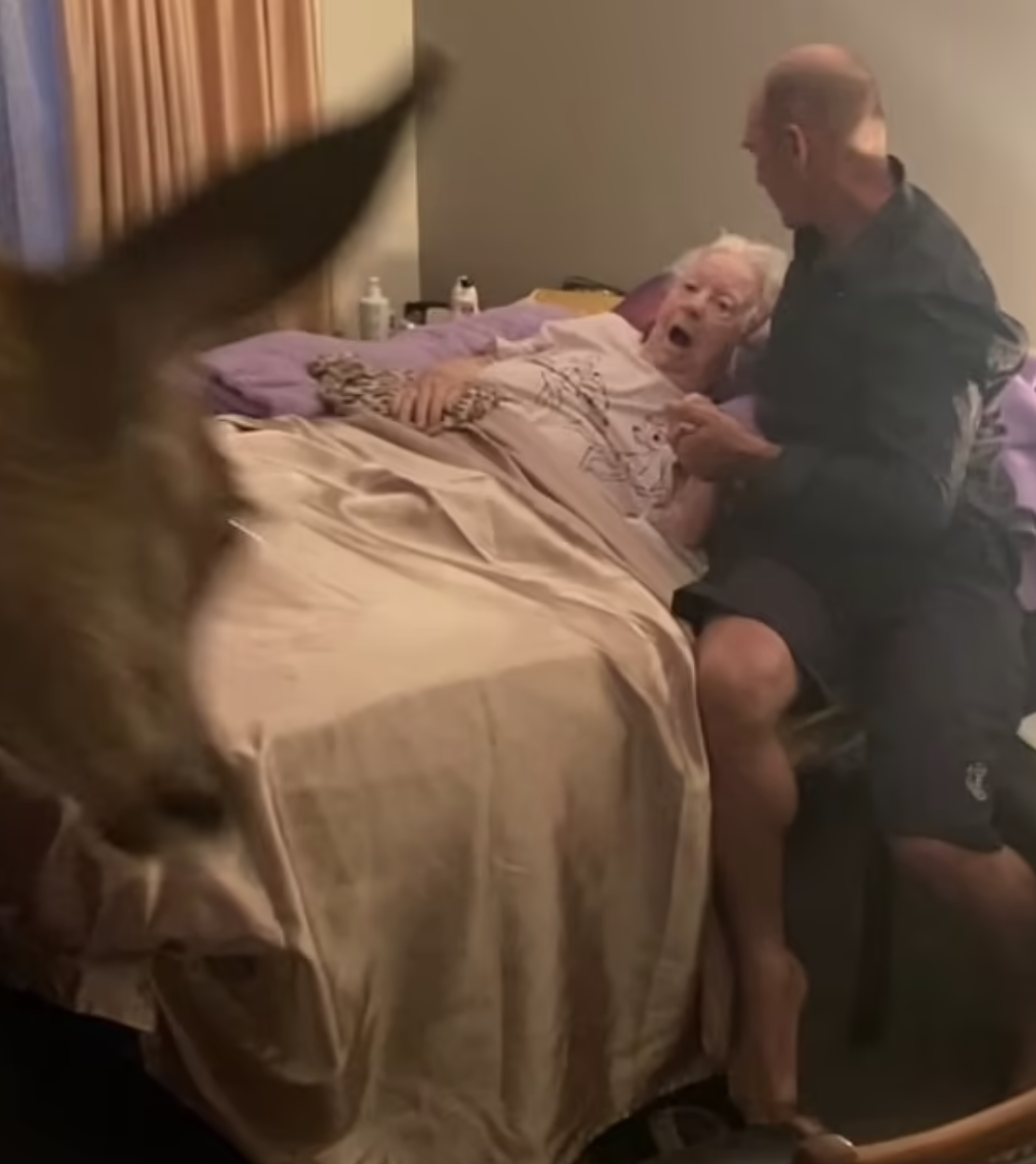 For the last months, Lisa McDonald and her sister have been cared for their mother, who got sick. But unfortunately, the things got worse earlier this month, and the old woman was dying. So she told her family, she would love to see a deer one more time. Lisa's mother loved these adorable creatures more than anything, and she even made an obsession for the famous 'Bambi' film.
"She has Bambi statues everywhere, she is wearing a Bambi T-shirt in her bed," Lisa wrote in the popular Facebook group The Kindness Pandemic. "My sister and I and the rest of the family that are supporting us are also wearing Bambi T-shirts… we are calling them our nursing uniforms."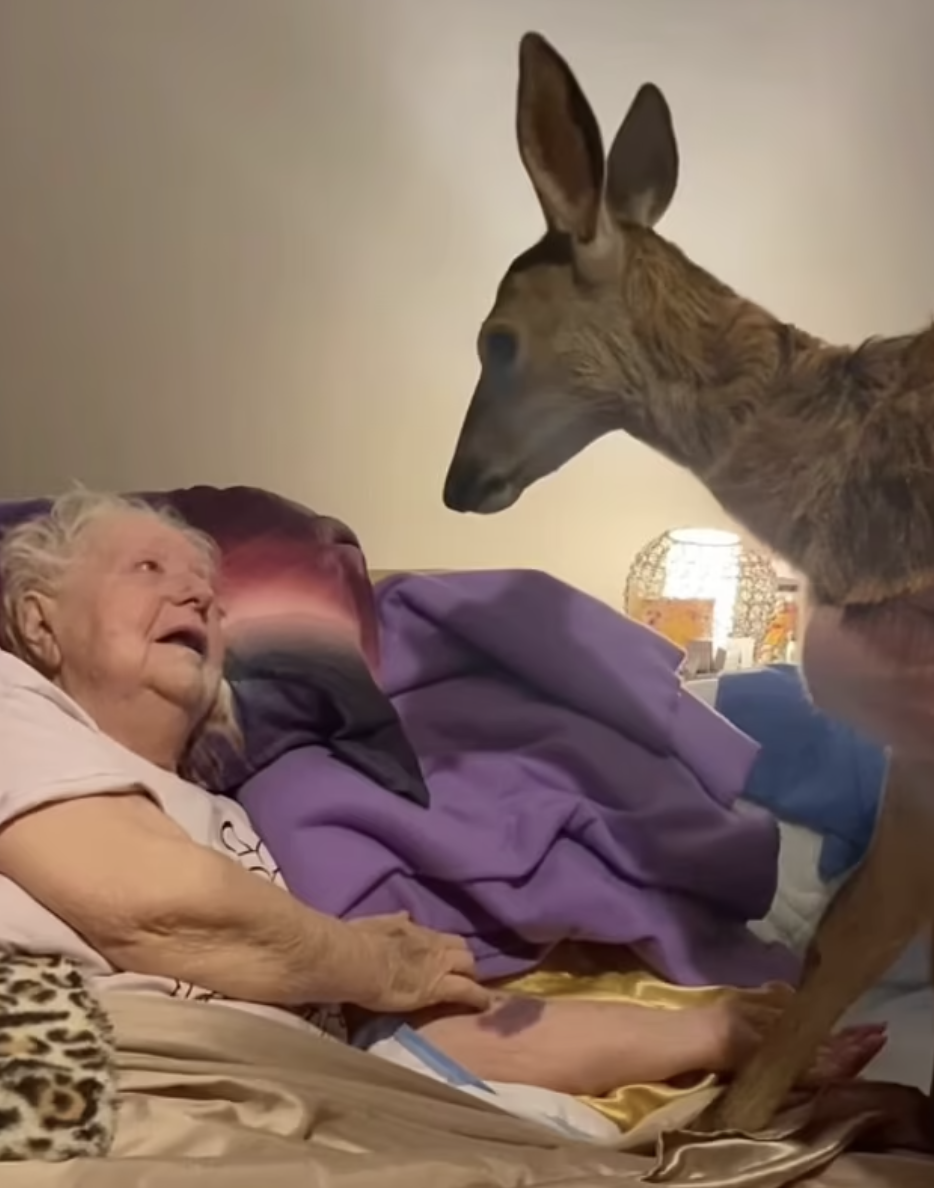 Lisa knew it would pretty hard to find a real deer and bring her into the hospital, but to see her mom happy one last time, she had to try. Thankfully, she just came across a couple from Melbourne who own a mobile mini-farm, and guess what…they also had a deer called coincidentally "Bambi." So Lisa and her family arranged a visit for their mom.
The moment they enter the room holding the deer into their arms is just heartwarming. Lisa's mother looks happier than ever as she gently touches the adorable animal. A moment that brought everyone into tears.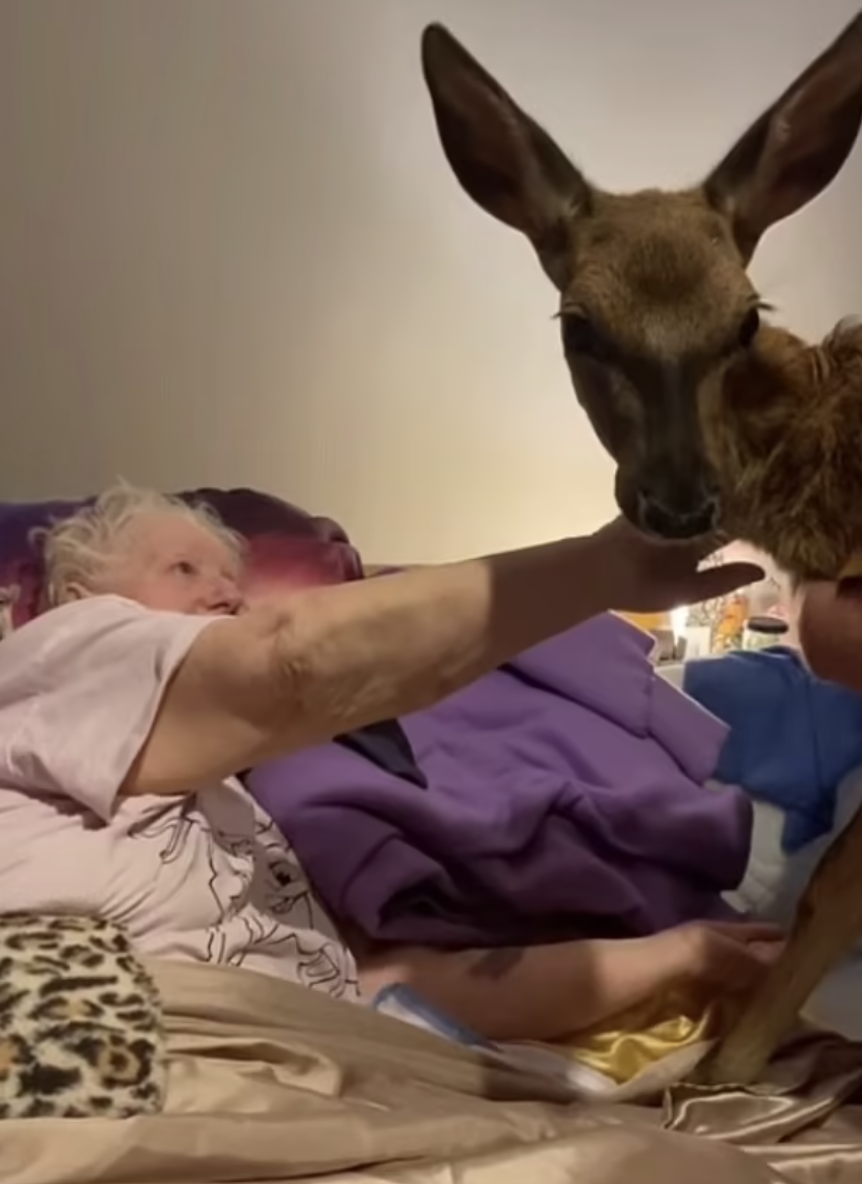 "My mum deteriorated quickly today and Simone and Chris[the deer owners] didn't hesitate… they drove two and a half hours to bring Bambi to meet mum," Lisa wrote. "Out of pure love and kindness. I cannot thank them enough for what they have done for my mum and my family."
You can watch the touching moment here: