Once a very energetic dog, Spike is now struggling to get out for a walk or even to explore the house, let alone to climb the stairs all by himself. And that's the worst for the 14-year-old English springer spaniel, who used to sleep into his loving parents' room. But each and everyone of us would make everything to see our dogs happy, and Spike's family is no different.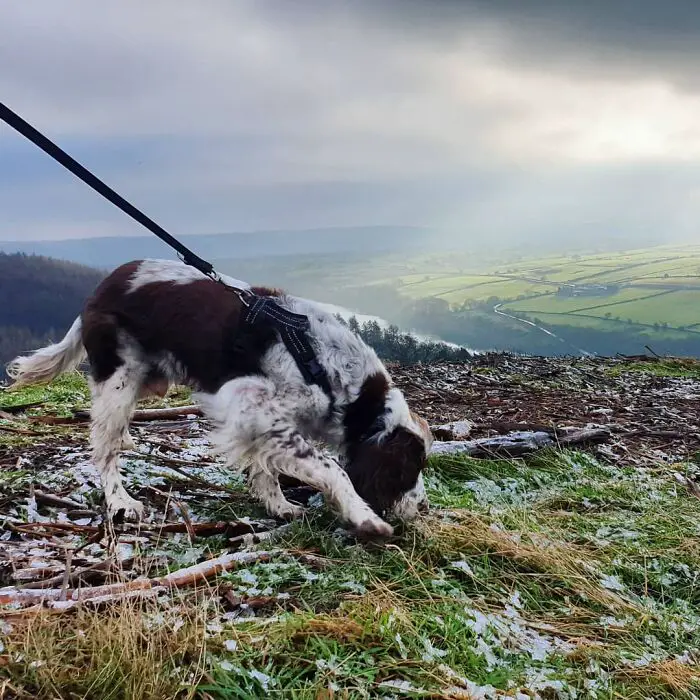 Since Catherine Morris adopted Spike, over nine years ago, the springer spaniel got very attached of her and her family. So glad, he got adopted the then 5-year-old dog grew so fond of his humans he couldn't stand without them, not even during the night. That's why Spike used to sleep comfortable into the family's bedroom.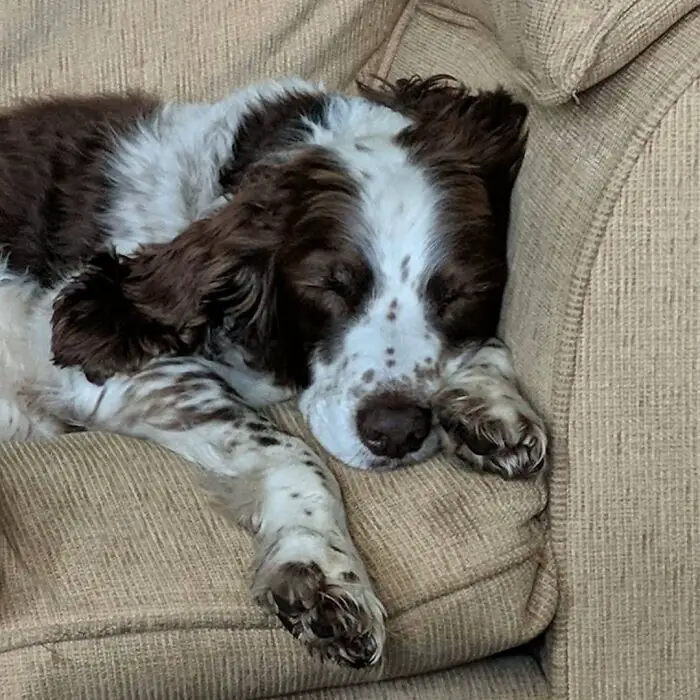 "Even the first night we had him, we closed the stair gate and went to bed," Catherine explained for The Dodo. "But after a couple of minutes we heard him jumping over the gate in the dark and trotting up into my parents' room and straight up onto the bed! And that's where he slept from then on."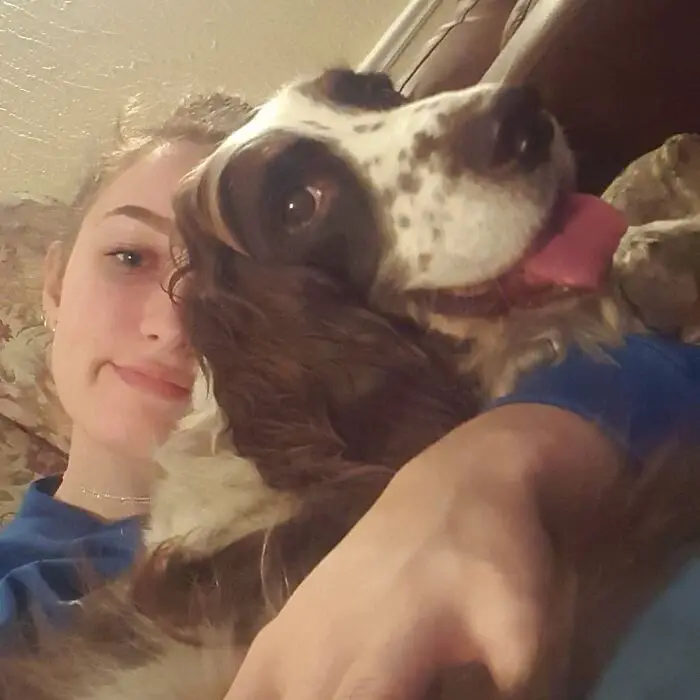 But now, with Spike old and sick, the situation looks a bit different. The dog just suffered his second stroke in matter of weeks, and things doesn't look too good for him, but Spike is a fighter as he always been, and he's so determined to recover. Yet he needs a lot of rest as he can barely walk. But his loving family make everything in their power for Spike to feel comfortable.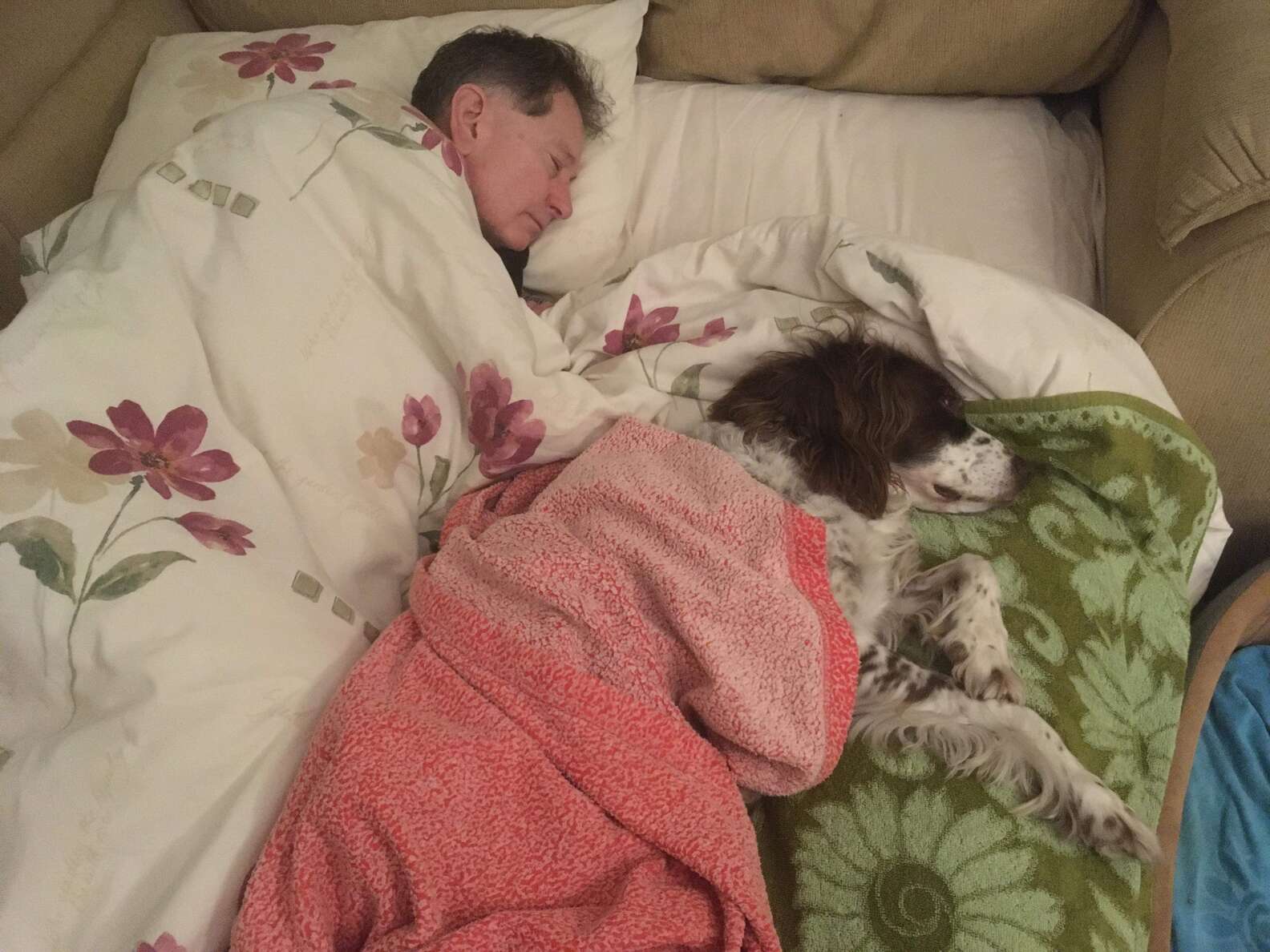 Since now climbing the stairs to sleep where he used too, is just a memory, Catherine's dad came up with an adorable plan, just to make sure their dog won't feel alone. Spike has now a very comfy bed downstairs, but with such an affectionate family he won't sleep a single night alone, because the family is rotating to keep him company.
So when she came by to visit her family, Catherine was so surprised to learn her dad is sleeping on the sofa, with Spike.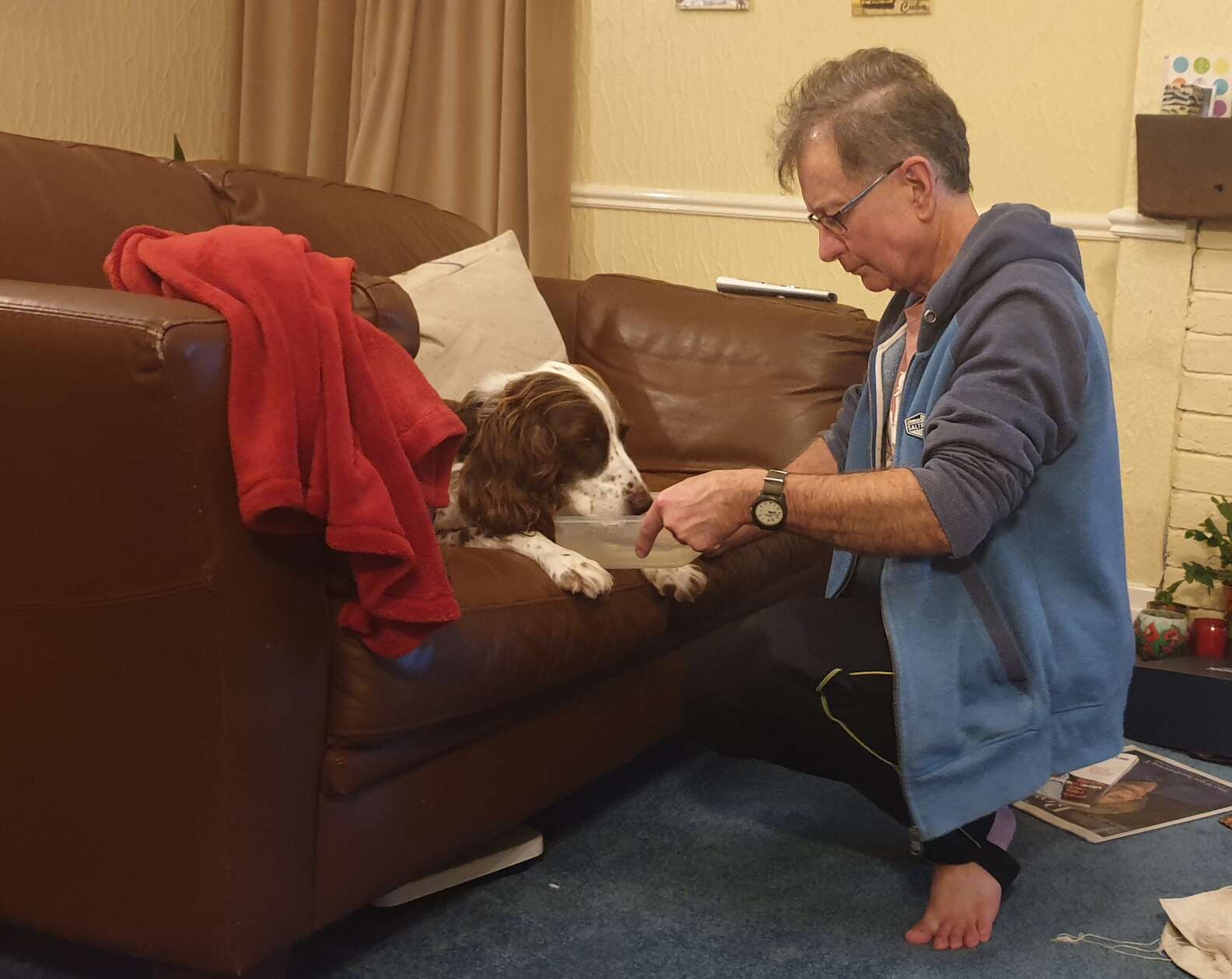 "They're absolutely inseparable," the young woman said. "My dad calls him 'old bean' and they're always chatting away. He will also bring Spike his water and food to the sofa and feed him by hand to make sure he gets his medicines and keeps his strength up. We love our old boy so much and are so glad to have him in our lives!"
h.t:boredpanda