When it comes to unlikely friendships, the animal kingdom never cease to amaze. Dogs are known as gentle, kind and so friendly creatures. These magnificent creatures built up a reputation as the men's best friends. However, thinking of the countless stories about friendships between dogs and other animals, they could easily be called everyone's best friend.
Apparently, even a marine creature can be fond of a pup. I know it may sound like a fairytale, but it never been more true. When Melanie Talbot decided to take Stanley, her beloved furry companion, to the Sea Life Trust Cornish Seal Sanctuary in Gweek, Cornwall in UK, little did she know her dachshund will steal everyone's hearts.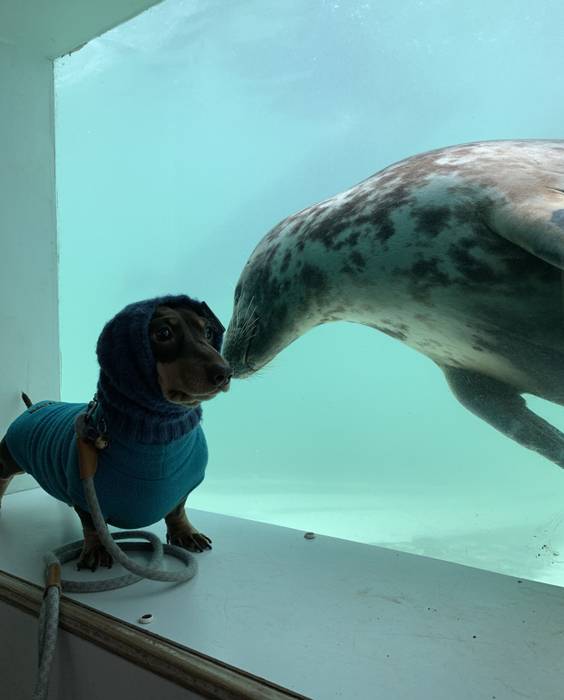 But it wasn't just Stanley. When spotted the dog, a rescue seal pup named Aayla could not take its eyes on him. It was love at first sight! Stunned by the way her dog and the seal pup interacted, Melanie grabbed her cellphone and captured on the tender moments.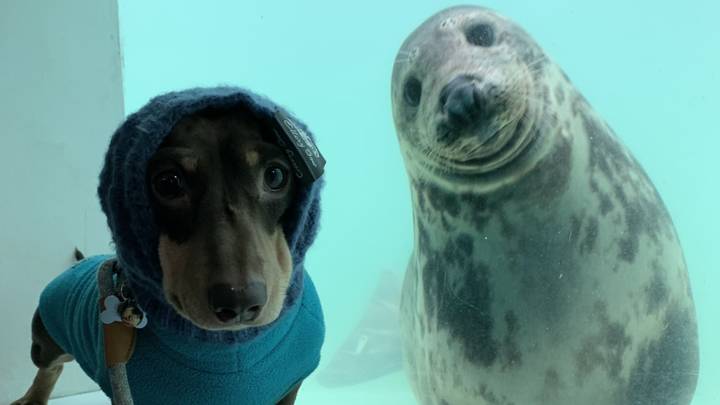 "I couldn't believe it when they posed up, I've never seen anything like that before," Melanie told Kennedy News and Media. "When I looked at the photo I captured it just made me think that friendships can blossom in any animals – it was nice to see different species form such a bond."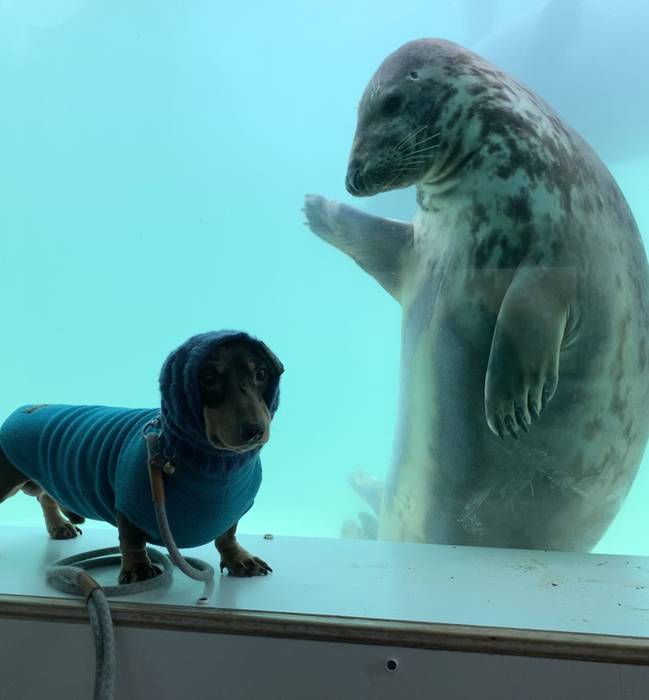 The puppy and the seal stayed like that for about 20 minutes and even a glass wall was standing between them, it doesn't stopped them from having an intimate, heartwarming moment.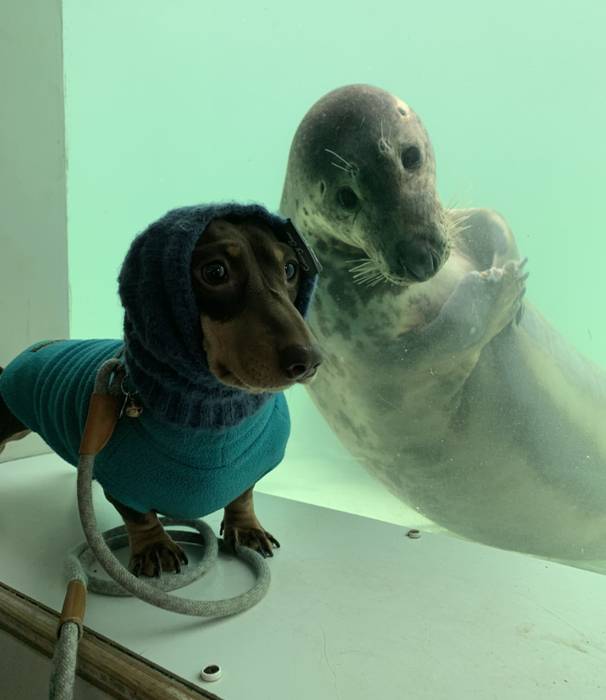 "You wouldn't think the glass was there, it just looks like their noses are touching and that she's whispering to him," Stanley's mom said. "It was so lovely and such a heartwarming thing to see. Stanley has doggy friends, but this is the first time he's made friends with another type of animal."
h/t:
travelandleisure