These unique photos of a newborn Furcifer pardalis (baby panther chameleon) provide a glimpse into their appearance within the egg. Canvas Chameleon, a pet shop and breeder in Reading, Pennsylvania, assisted the baby chameleon in hatching as it had difficulty "pipping" (using its egg teeth to break out of the shell) on its own. The chameleon is now thriving with its siblings.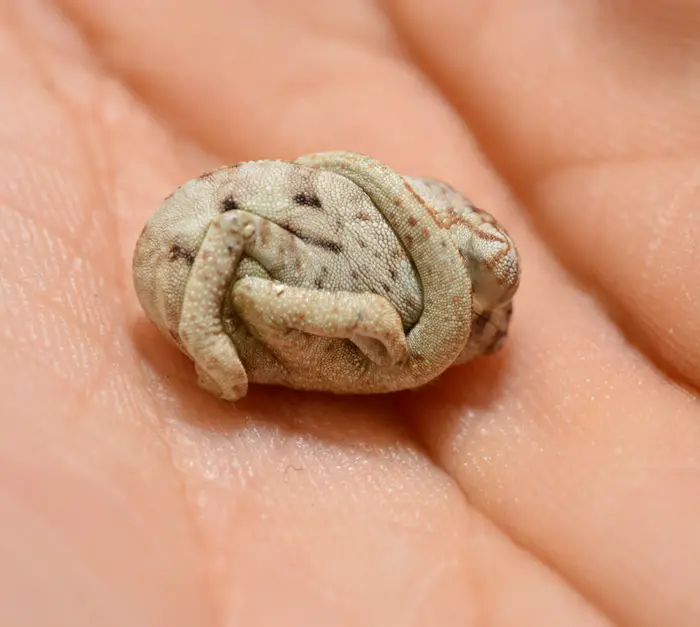 The Panther chameleon is an intriguing animal, renowned for its vibrant and striking hues. Similar to other chameleons, it possesses the capability to alter its skin color for communication, temperature regulation, and camouflage purpose.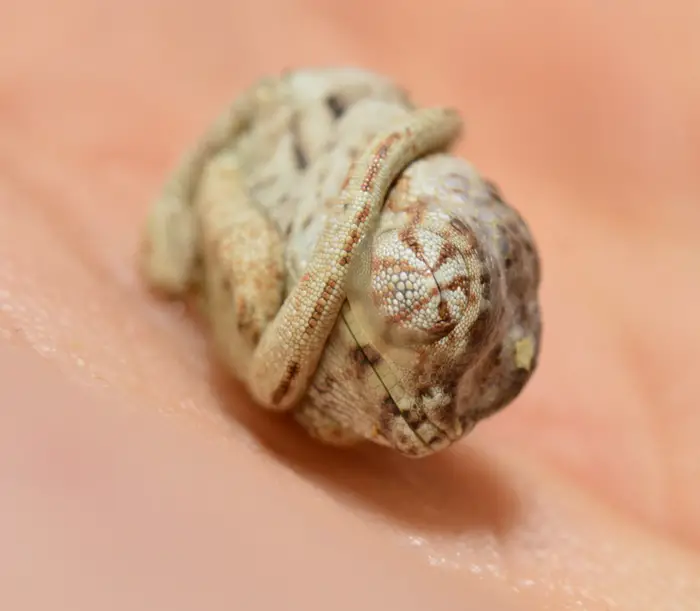 However, one of these cute tiny creatures needed some extra help when hatched.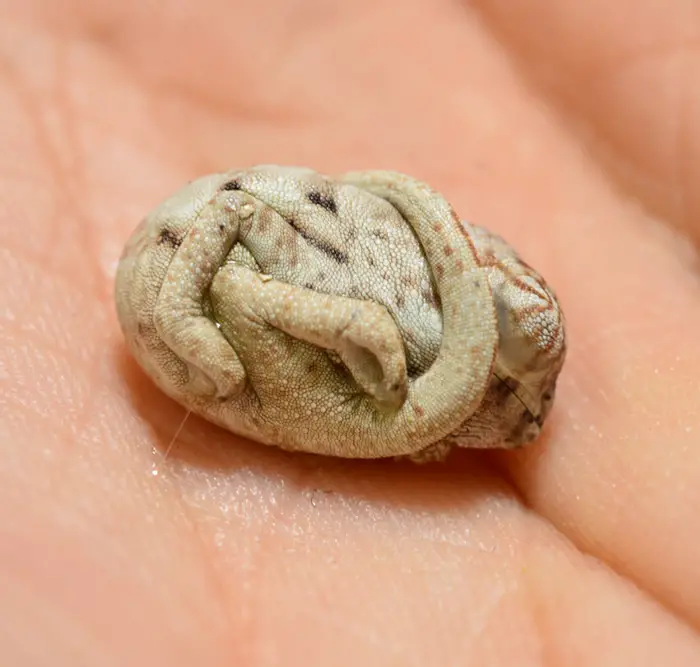 "I had to help him out of the egg. I don't believe he would have been able to do it on his own as it didn't pip correctly so I helped him out," the owner of the Canvas Chameleon told Bored Panda. "I felt it was necessary to play mother nature and give him a helping hand."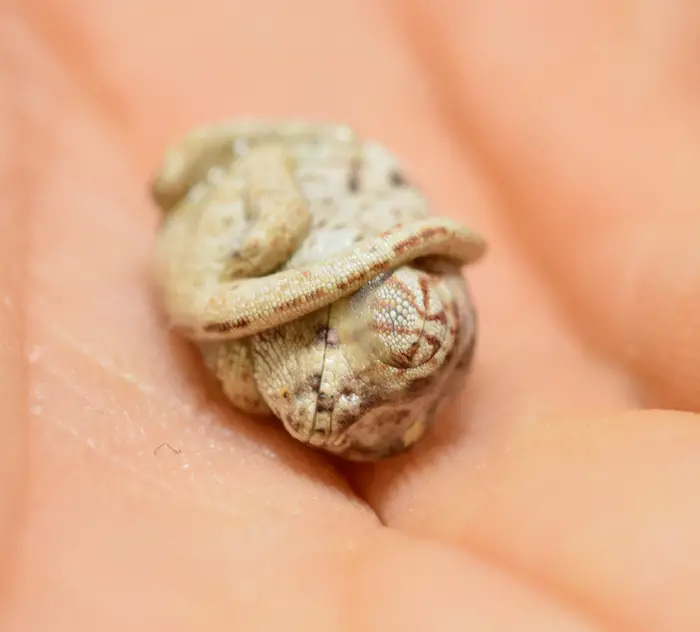 If the egg's air cell (the "pip") is located on the side, it can impede the hatchling's ability to break out of the egg as its head may not be close to the opening. In some cases, hatchlings may push out other parts of their bodies, such as their yolk sac, which can be tragic for the little one.
"This baby Panther only seconds old that didn't realize he was out of the egg."
(h.t: boredpanda)