Elephants are known as highly intelligent creatures. And despite their size, the massive mammals are also very sensitive and gentle. Living in herds, elephants are very social animals, but what makes them so special is the unique way they take care of each other. Nevertheless, these giants are also jovial animals, especially the little ones. And this young couple tasted on their own, a bit of the elephants hospitality and playful side.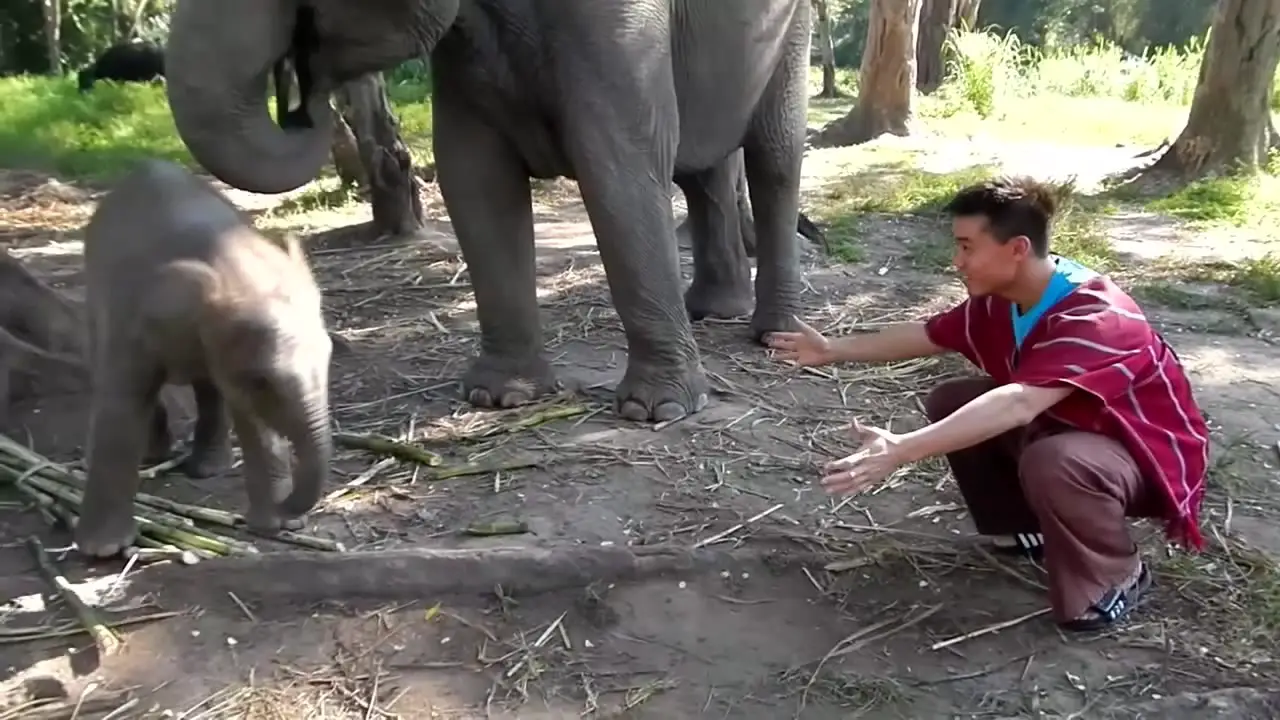 When Vivien and Arthur, a young couple, decided to pay a visit to the Patara Elephant Farm in Thailand, little they know about how high-spirited animals elephants are. But they were about to find out pretty soon. When spotting Arthur, a 2-month-old calf named Tara decided to give him a welcome he'll never forget. Thankfully, the adorable moment was caught on camera by Vivien.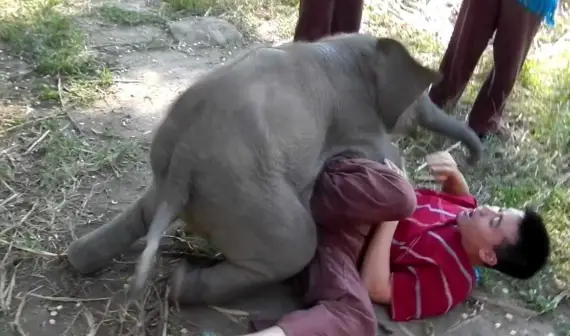 As Arthur opens his arms to give Tara a hug, the cute elephant responded in such an adorable way. She started to cuddle her newest human friend. "It was at the end of our day which we had the unique opportunity to play with a two month old female calf named Tara," Vivien later described the lovely experience. "As soon as she heard Arthur calling her, she ran over and cuddled with him non-stop. It was an adorable and unforgettable experience." The cute little Tara definitely loves cuddling!
The Patara elephant program is meant to take care and preserve the endangered elephants. They also allow people to came close to these magnificent creature in order to better understand them and in the end to respect and protect them.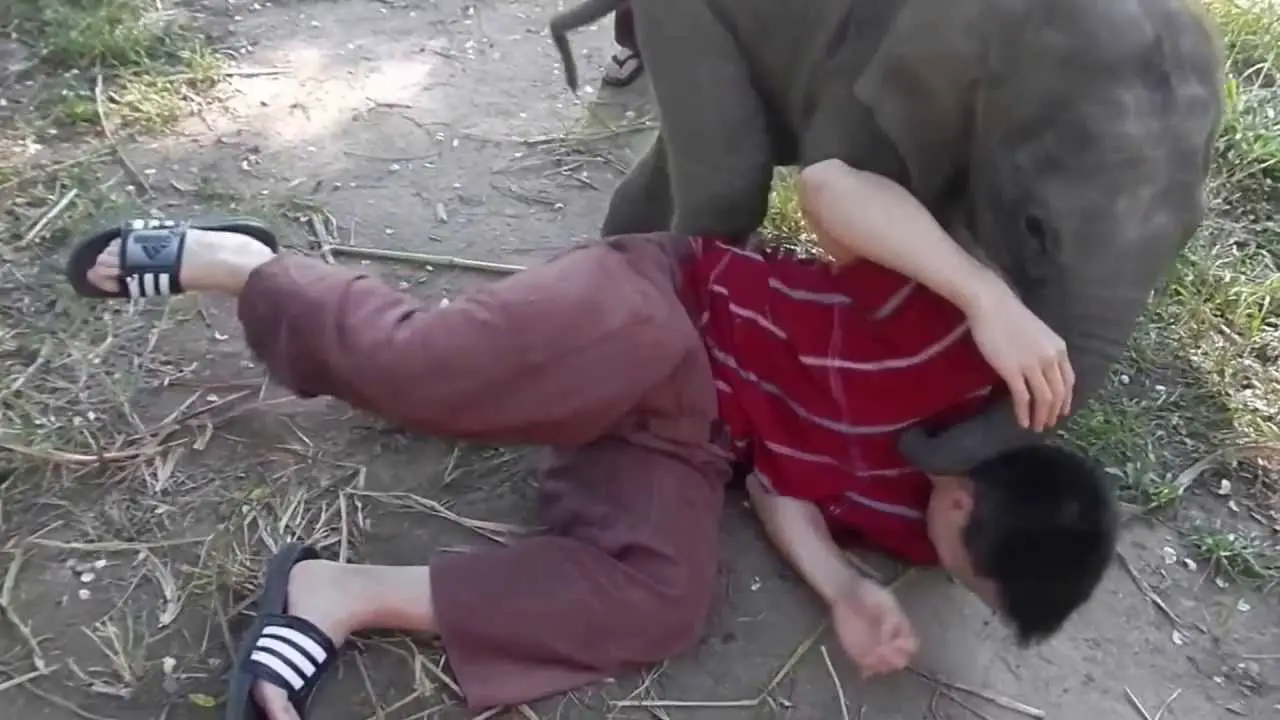 "When we arrived, we really had to work hard and learn what it meant to take care of these amazing creatures," Vivien wrote in the video's description. "This included feeding the elephants their daily meals, inspecting and squeezing out the water from fresh stool, bathing, scrubbing and washing the elephants in the river, and finally exercising the elephants in the jungle."
Watch the lovely scene here:
h/t: Youtube