A young couple in Brazil were enjoying their big day, when a furry – uninvited – guest, decided to crash their wedding. But is the couple's reaction that goes viral. Needless to say, the dog eventually got adopted by the two. This is by far, one of the most adorable happy ending stories you've ever heard!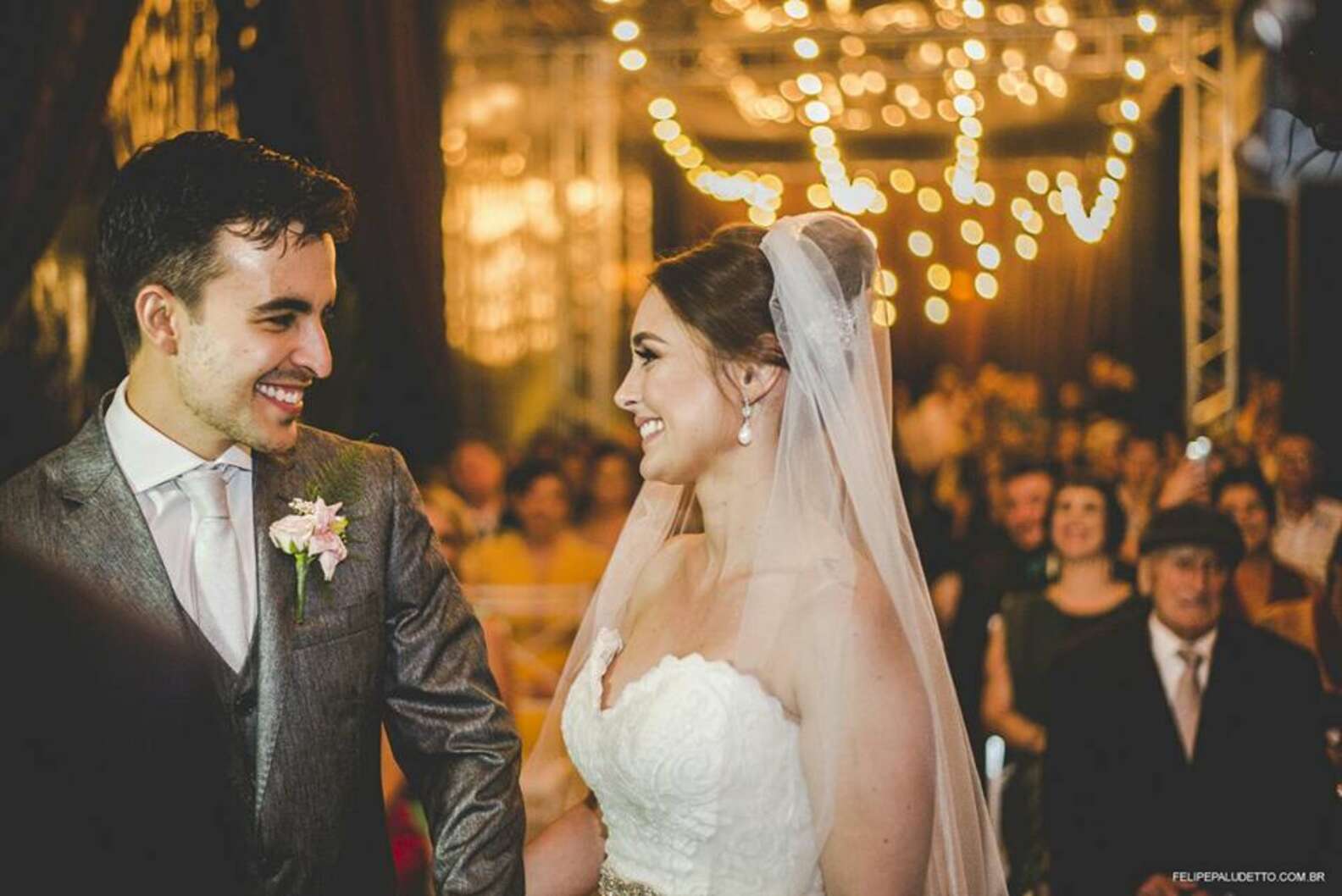 While Marília and Matheus, from São Paulo, have been planning their wedding to the last detail, there was only particularly thing that wasn't to them to decide – the weather. Everyone wants a sunny day when getting married, but if is to rain, that doesn't mean it won't be a great party. It is what happened in these young people's case.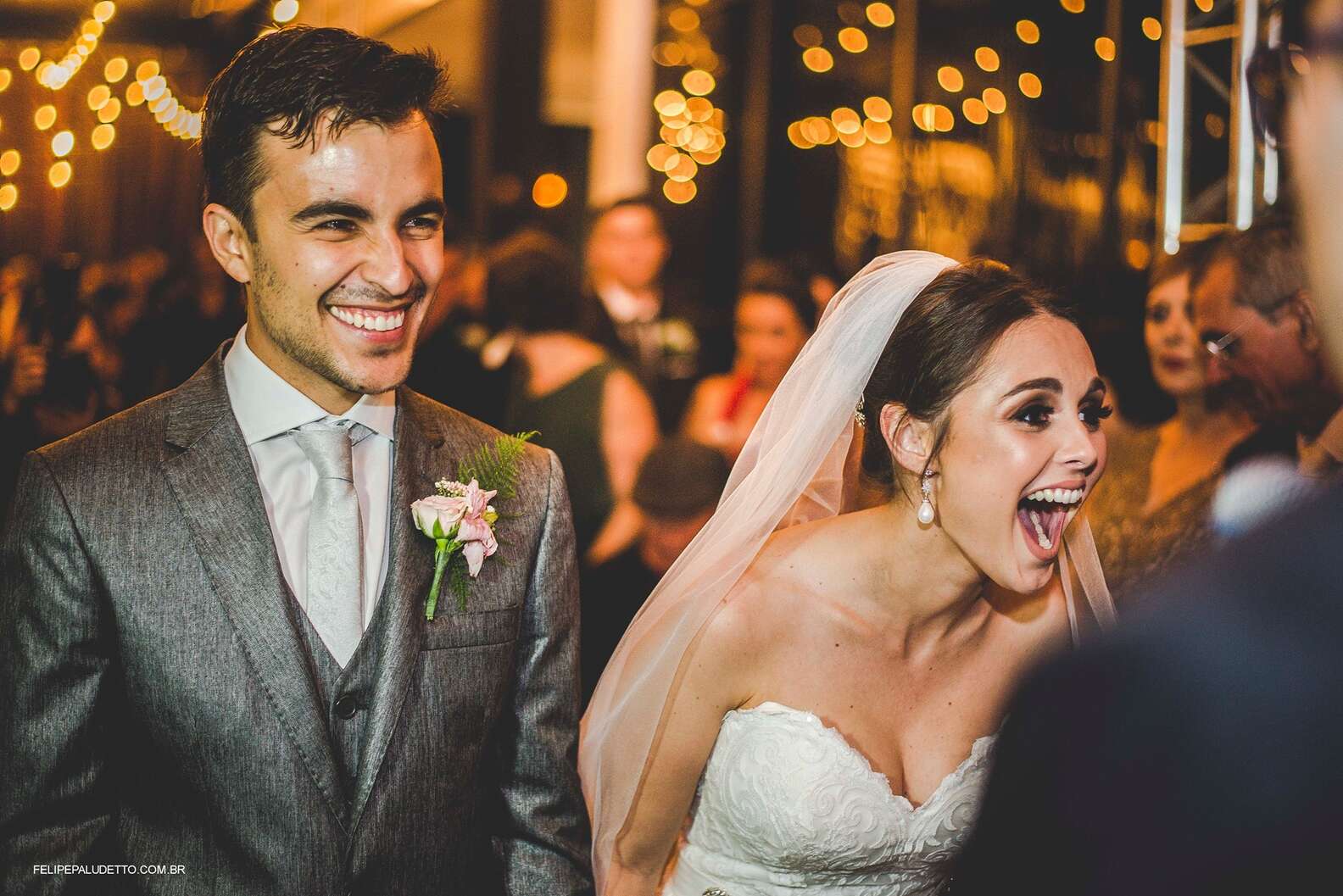 Anyway, when they noticed the sun won't be on their side during that day, they decided to move the ceremony under a huge tent, able to fit their numerous guests, and even others who didn't find themselves on the list. An adorable stray dog also wanted to stay dry, so what a better place to shelter himself from the heavy rain, if not the bride's dress. But that's not all, because the dog even started to bark loudly, maybe to let everyone know he objects the wedding.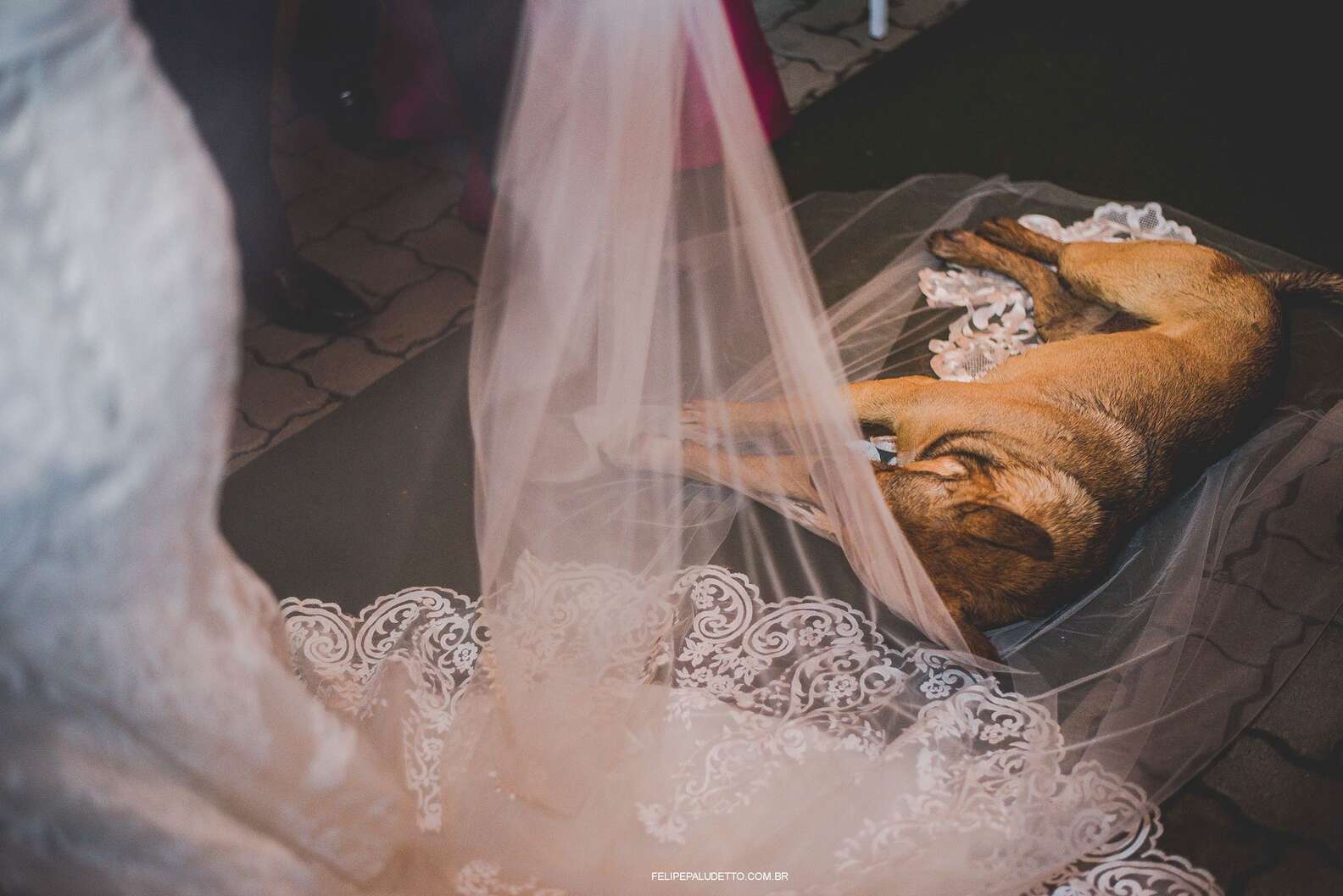 Nonetheless, everyone's reaction, especially the two newlyweds, was to burst into laughter!
"As the ceremony started, to everyone's surprise, it was the dog who came in when the bridal chorus began to play," Marília explained for The Dodo. "The dog entered and laid down to sleep on my veil. It was a very pleasant surprise for me, because I love animals. I liked it very much."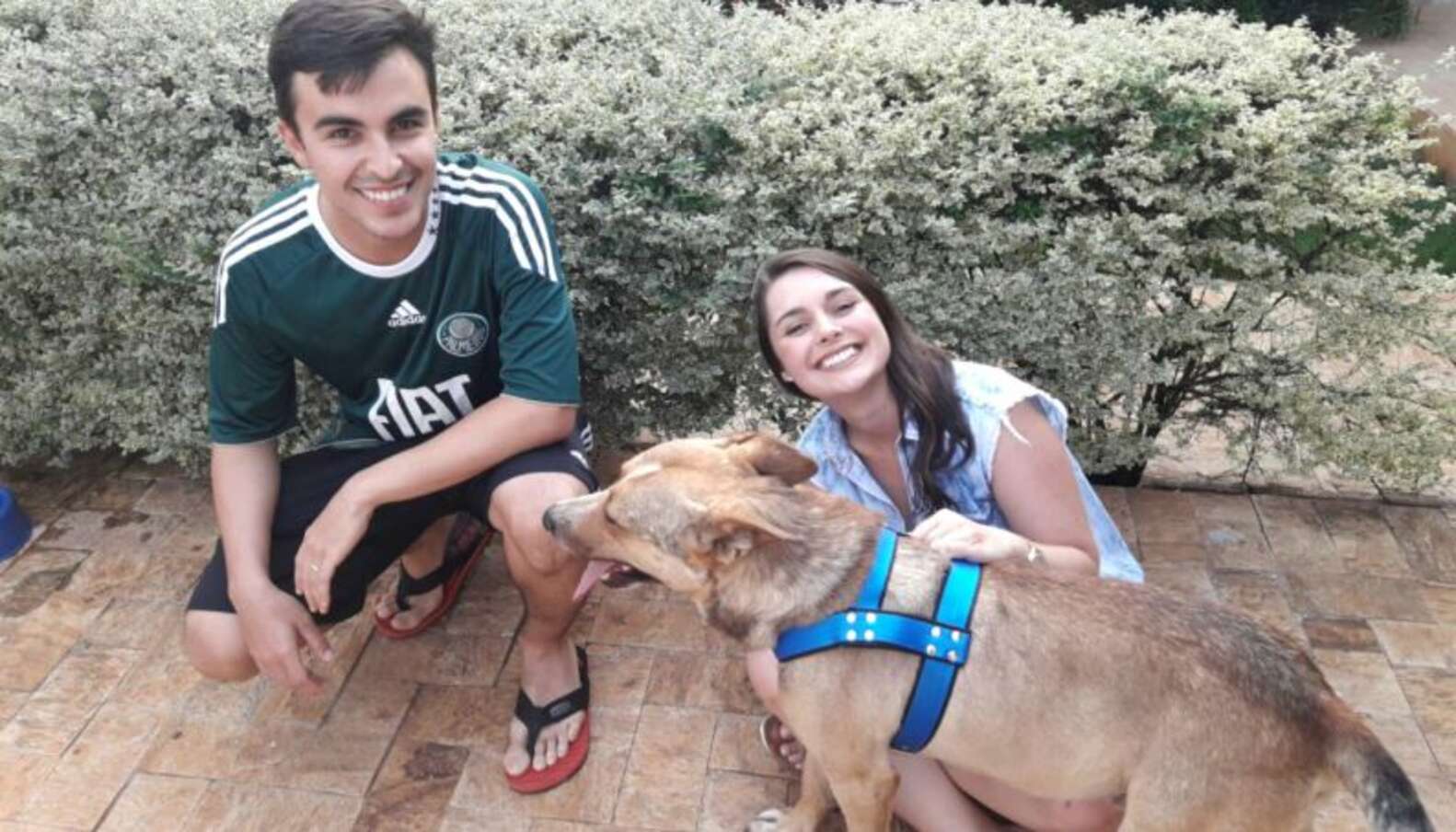 However, the wedding crasher did not seemed too troubled by the people's reaction, and he even disappeared at some point. But as the ceremony continued, he showed up again, and this time he was so lucky, because he just found himself two loving parents and a forever home. The young couple decided to adopt him, even though he was pretty hard to find the next day.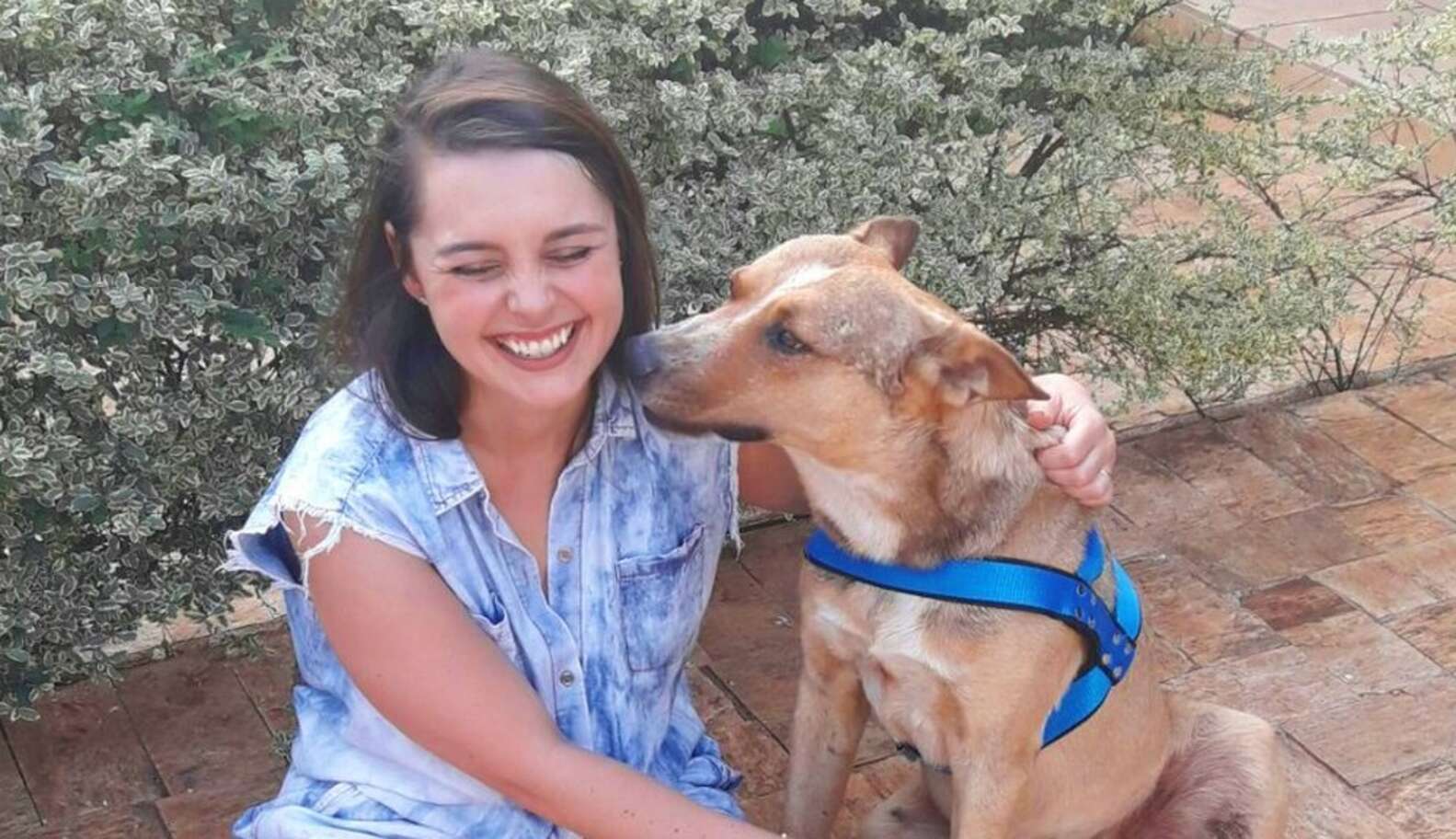 Me and Matheus decided to adopt him because he is a street dog," Marília Pieroni told the Dodo. "It took us a long time to find him again, but yesterday, we were contacted and told his whereabouts. He came home, and I showered him. He played a lot, ate, drank water. He is very happy and slept super good the first night."
More about this heartwarming story below!