The fate of a group of tiny opossums was sealed, after their mother sadly passed away. Like most of wild animals, the little helpless creatures were relying on their mother, so with her gone, their chances of survival got very slim. But fortunately, a caring woman found them just in time and rushed to help them out.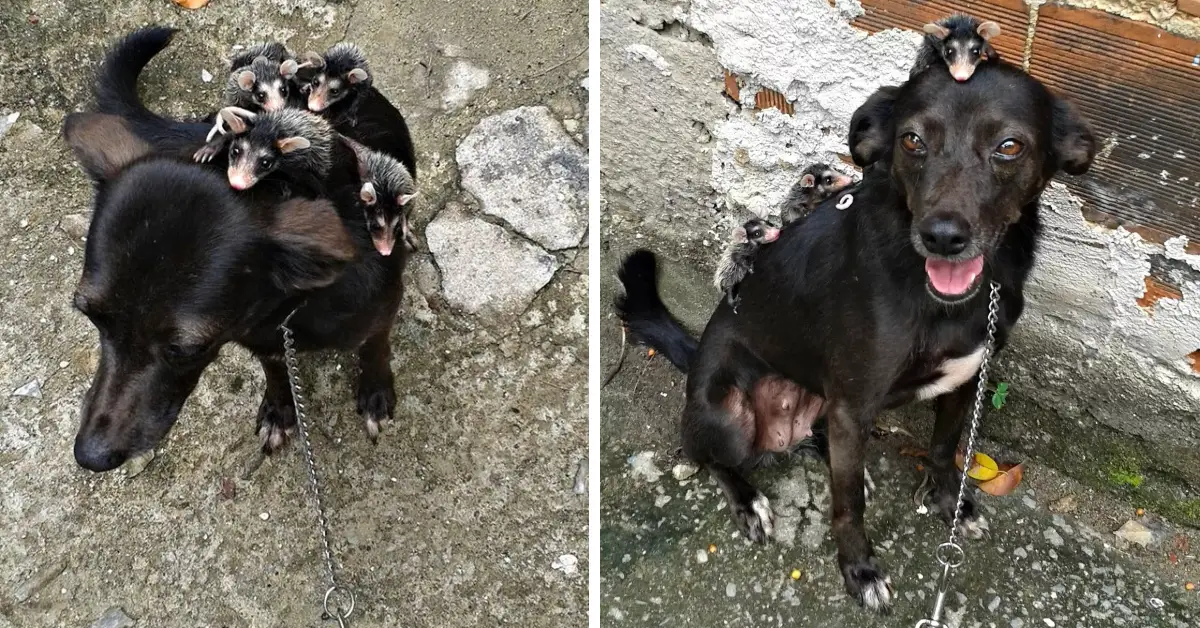 The baby opossums didn't even had their eyes open when Stephanie Maldonado – a devoted wildlife enthusiast and a true animal lover – came across their litter. The woman tried to take them to a wildlife rescue, but the center was overcrowded. The life of these helpless creature was in Stephanie's hand, and she was determined to keep them alive.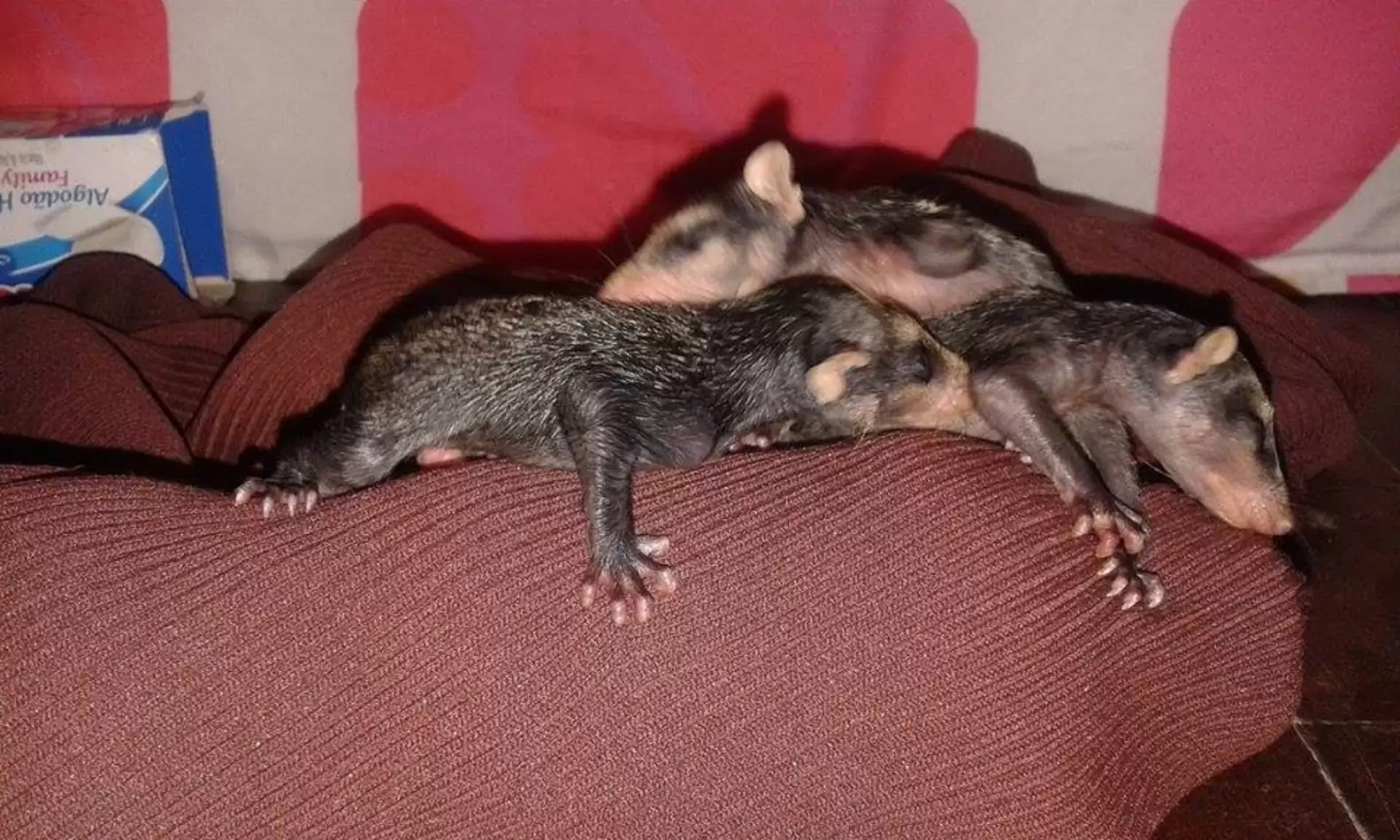 Stephanie – a dog instructor in Rio de Janeiro, Brazil – decided to take the baby opossums at her house to look after them. Nevertheless, she was aware it will a very tough mission, though, because she had to bottle fed them every two hours. But as it turned out, she got some extra help from where she expected the less.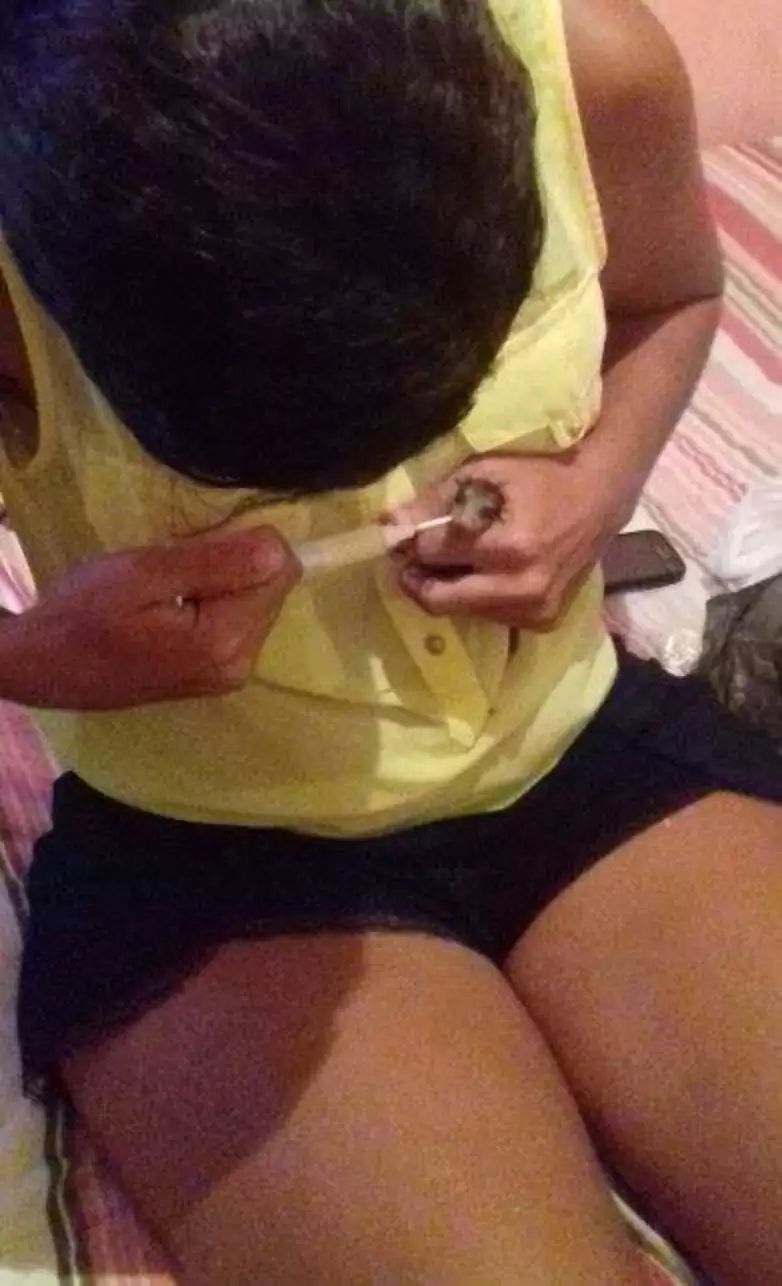 After she got home, the woman introduced the tiny animals to her dog, Pretinha, who – to Stephanie's surprise – stepped in and took the hopeless animals under her wing. The dog's maternal instincts instantly kicked in and she started to look after the tiny opossums just like they were her own puppies.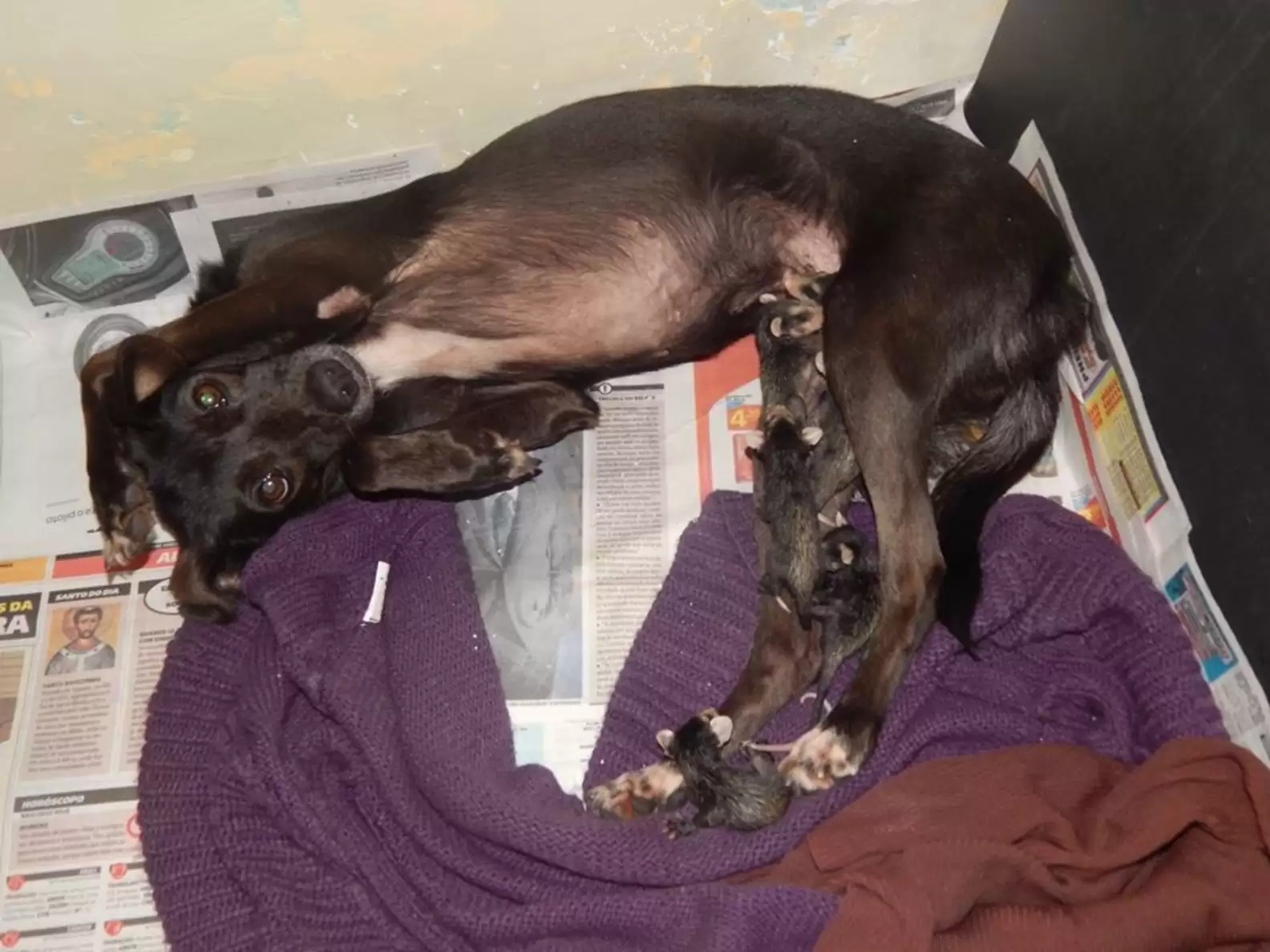 "It's very nice to see all the care that she has with them, licking them all the time and nestling them," Stephanie wrote on Facebook. "She's like a mother for the little creatures."
Thanks to the woman's devotion and her dog's kindness, the baby opossums beat the odds and made it through. For them, Pretinha was their mother. They even climbed on her back when she went for walks, and of course the lovely dog seemed more than happy with her role!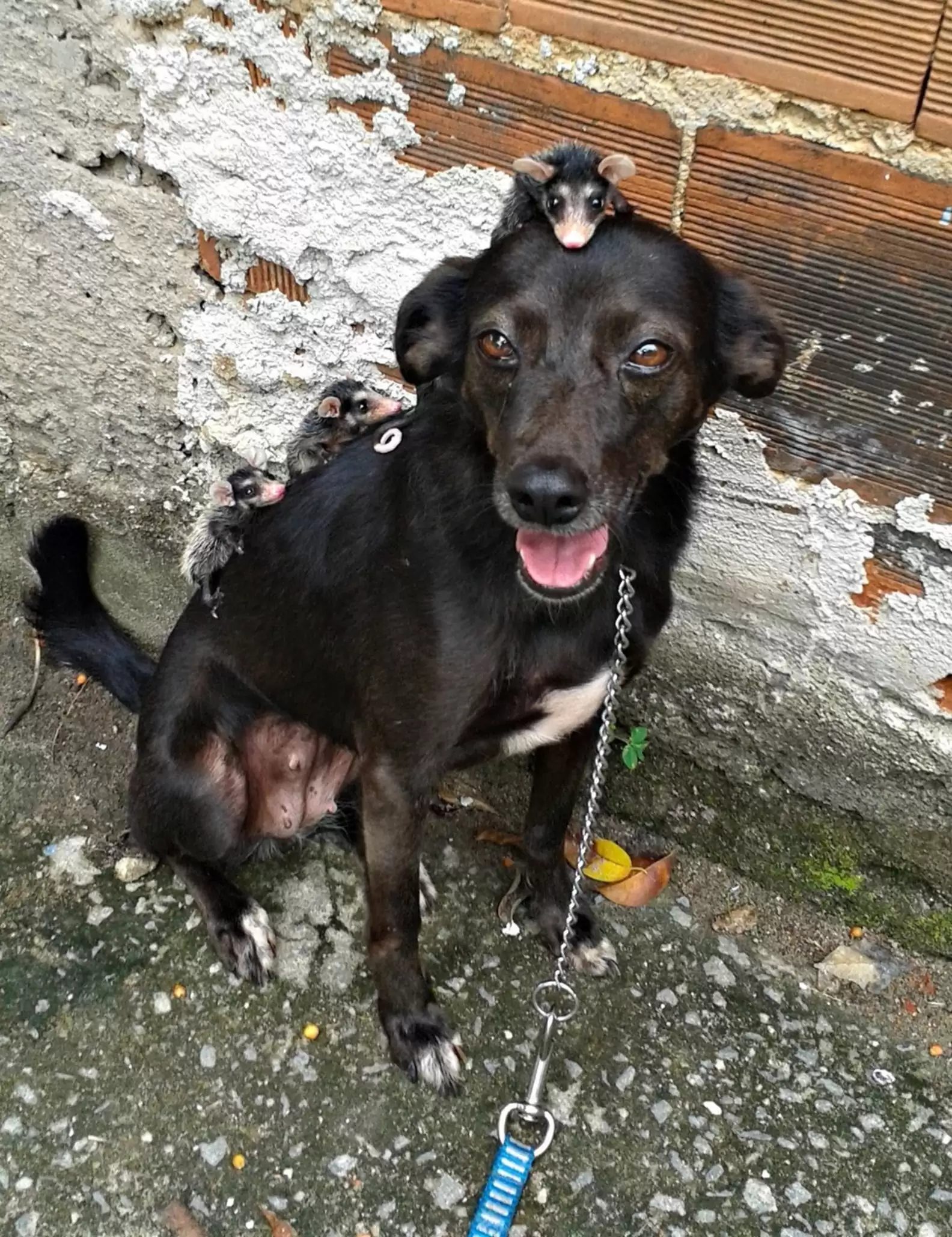 When the time comes, Stephanie hopes the opossums will be able to return in the wild, but give the beautiful relationship they share with their adoptive mom, it's quite hard to believe they'll leave her behind.