Nowadays, the term cat lady has almost become synonymous to being a hoarder or being lonely and unable to find a man to get married with. If you ask me, that's just dumb. And luckily, amazing people like the woman in the video below are helping change stereotypes and how people think about cats and the people who love them
Lynea Lattanzio is proud whenever someone calls her a cat lady. She has no problem with that title, because caring for felines has always been a huge part of her life, and she sees absolutely nothing wrong with that.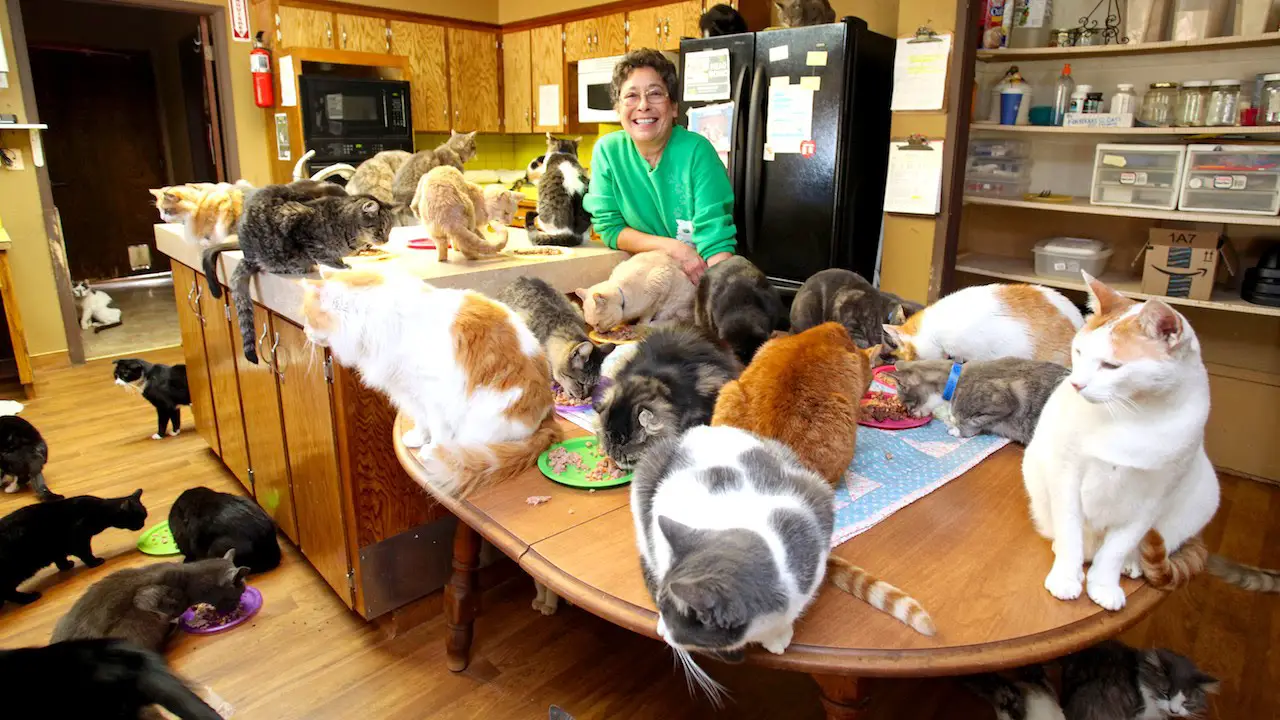 What's more, the 68-year-old woman has always been more than happy to share her home with her cats over the years. Sure, many people have cats living with them in their homes. But Lynea has 1,000 feline companies which take up pretty much all available space in her home.
But here comes the most unbelievable part.
The woman actually gave up her 4,200 square foot home to more than a thousand felines. She now lives in a trailer on her property, letting the cats take over her 5-bedroom house.
She is without a doubt the ultimate cat-lady. Here's a look into her home that now belongs to the cats.