We all experienced – at least once – the kindness of a dog. These magnificent creatures are always ready to put their own lives on the line, only to help others. This time, a heroic pup was caught on camera saving a poor kitten from drowning. Even though the heartwarming footage is only 15 seconds long, that's just more than enough to show the world that dogs are nothing real-life heroes!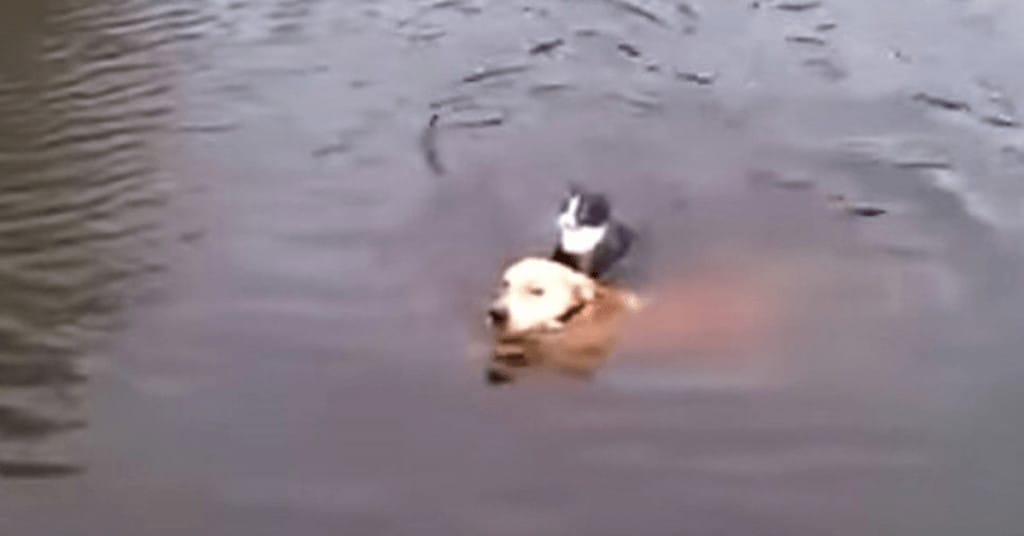 It is unknown how the tiny black and white cat ended up in the middle of the this like, but one thing's certain – with a dog around, things just got much more easier for the struggling cat. But, sadly, we cannot notice that while at least one person is watching(the one that caught the moment on camera), there was a dog that saved the day, and the cat's life as well!
Watch the beautiful moment in the video bellow!
Though a dog saving a drowning cat from a lake sounds so incredible, this isn't the first time a moment like this was caught on camera. A couple of years ago, a video of a tiny dog saving a kitten from a bay, went viral online with millions of views. You can watch the moment here:
What's even more intriguing, though, are these people that still think cats and dogs are not getting along too well. But in fact, there are countless stories about the beautiful friendships between these animals!