A tiny dog has miraculously survived after falling overboard a boat in the Gulf of Mexico. The puppy – a Jack Terrier named Jagermeister – had a life vest on and that helped him to stay afloat for nearly three hours. But just when he thought it's over, a few boaters spotted the exhausted dog and rescued him!
The tiny Jagermeister got a second chance thanks to Bruce Knecht, who initially spotted him. Bruce, his wife Robin, and another couple – friends of them – went on a boat trip for a birthday celebration. While off Hernando Beach, the boaters spotted something into the water, and as they got closer they realied it was a helpless puppy who was struggling to keep head afloat.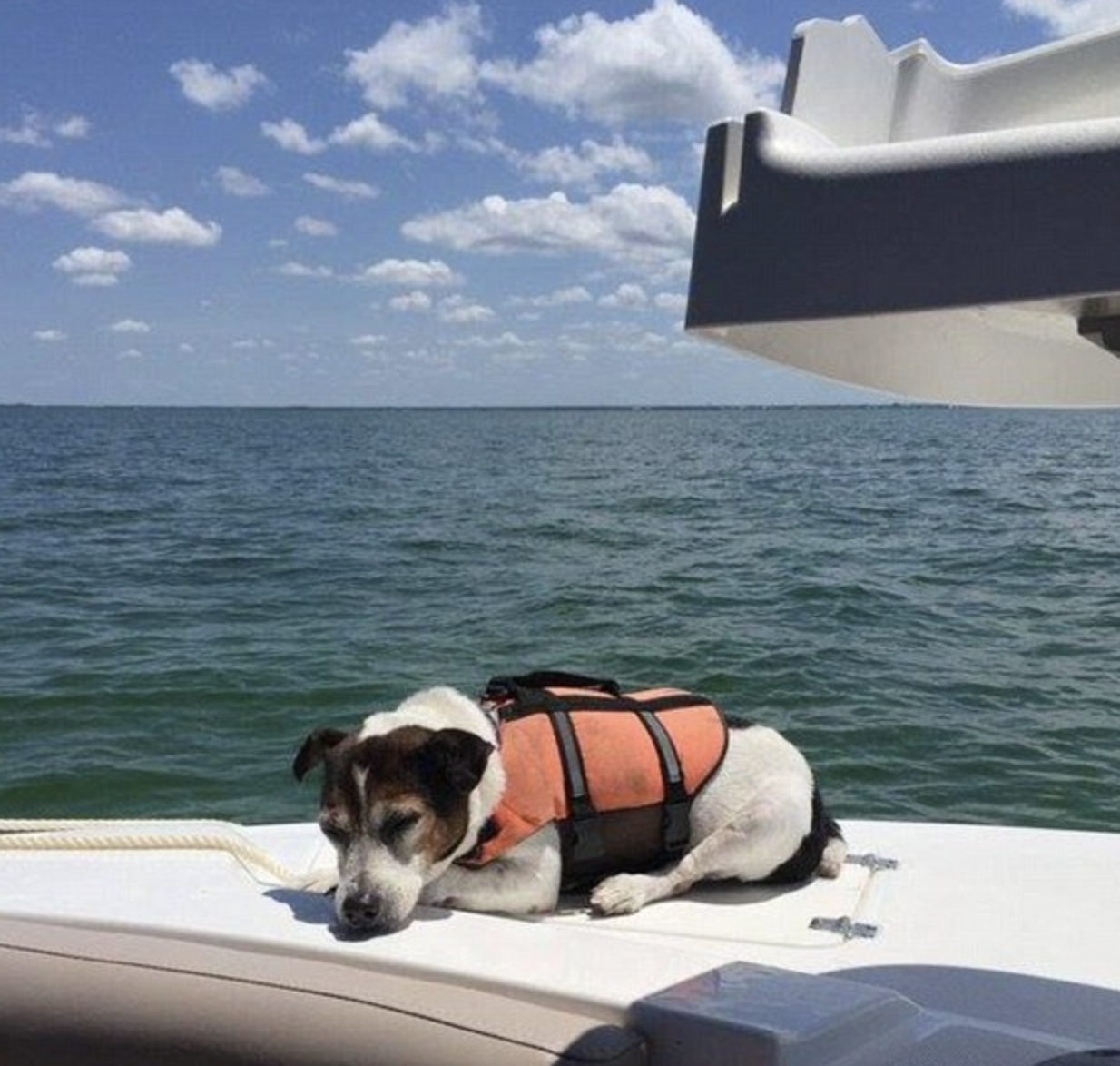 "At first I thought it was a floating buoy in the water," Bruce told Good Morning America. "Then I said, 'Oh my goodness.'I saw two brown eyes and almost thought it was a child and turned the boat around instantly and headed to the dog."
When realized there's a dog in need, the kind people rushed to save him. The tiny puppy looked happier than ever upon seeing these strangers heading to him! "As soon as he saw the bow of the boat come around, he started paddling as fast as he could toward us and I just leaned over and picked him up," said Bruce.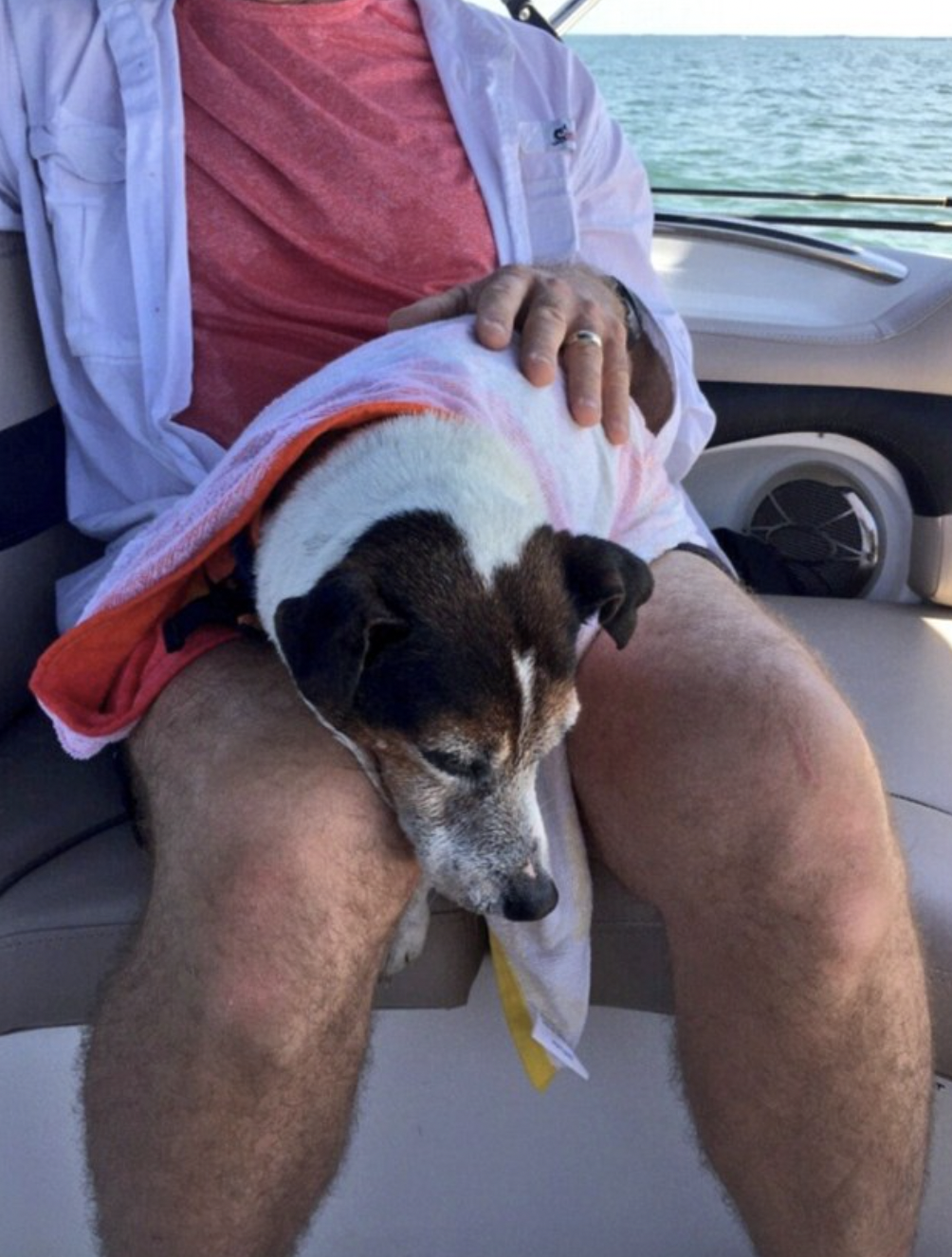 After they dragged Jagermeister to safety onto the boat, Michael Shawn's wife, Sahr (the other couple) called the U.S. Coast Guard. They were already searching for the dog, after his owner announced them he got lost at sea. The Jack Terrier was eventually reunited with his owner – who couldn't believe his eyes when saw Jagermeister, as he thought he was gone forever – later that day and his rescuer were all able to witness the heartwarming moment.
"It was wonderful," Bruce's wife said. "The dog started licking his [owner's] face. We all got tears in our eyes."
If it wasn't for these kind people, this reunion would not have been possible. But on the other hand, wearing a life saving vest has also saved the dog's life, and all the credit for that goes for his owner!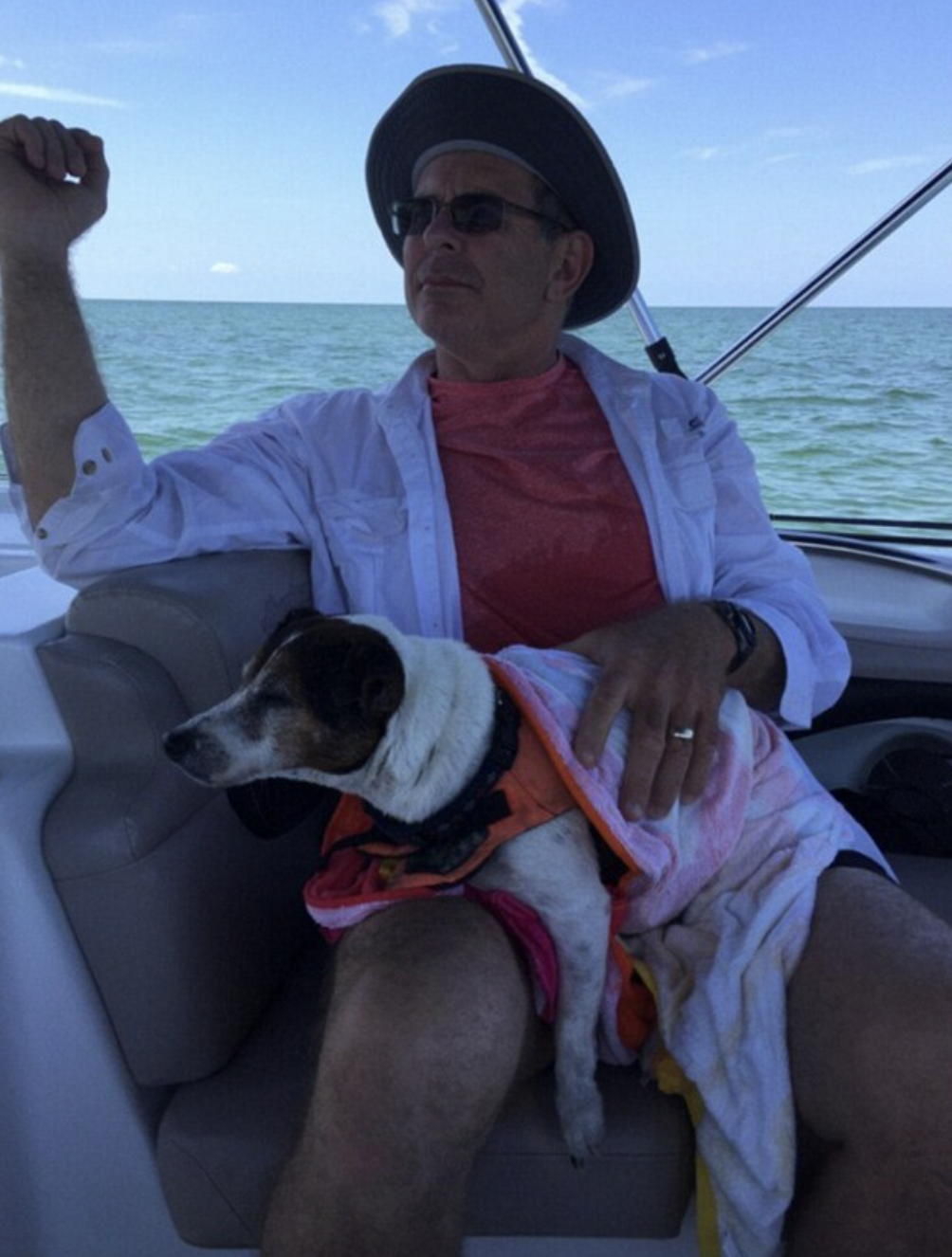 "He had tears," said Sahr. "He said, 'I had given up. I had searched as long as I could and we just couldn't see him, and we just thought we lost him.'"
More about this miraculous rescue in the video below!