Sherio has faced challenges in life, but he chooses to be a beacon of comfort and security for other foster animals. He understands the fear of adjusting to a new home, as he himself has experienced it. Despite past hardships, he remains warm and kindhearted in his loving home.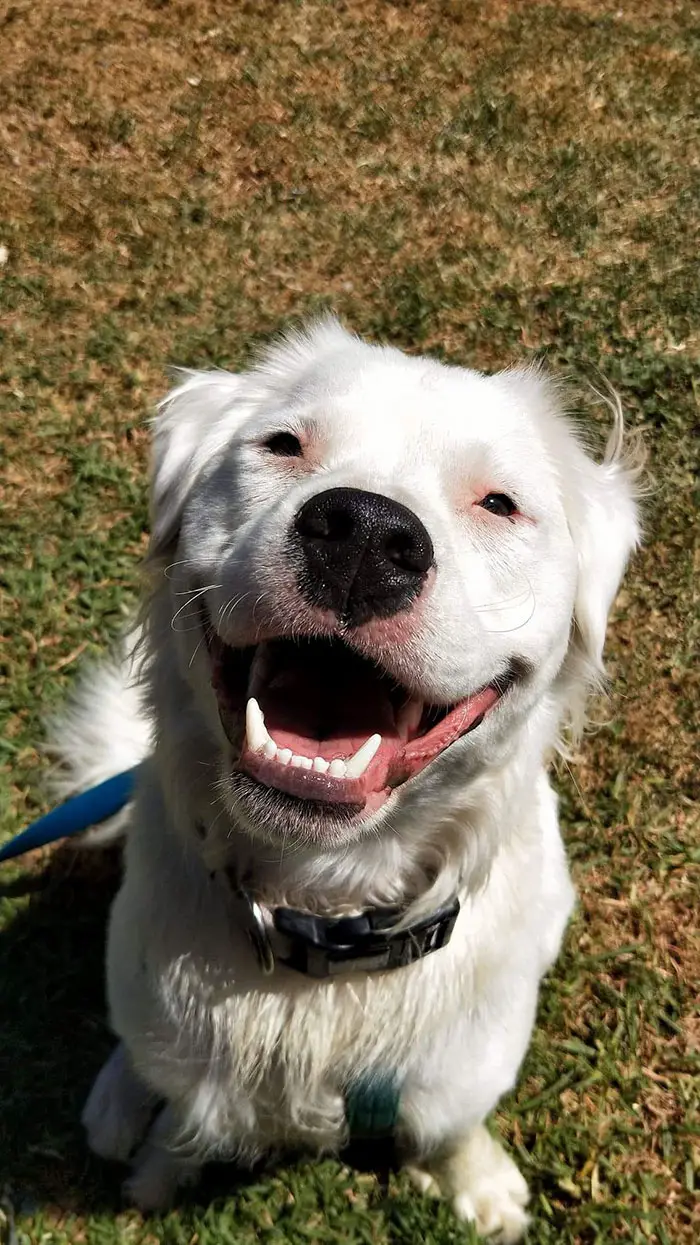 Sherio, who is both deaf and partially blind, faced difficulty in finding a permanent home. Despite being in 2 shelters, 12 foster homes and being adopted 4 times, he finally found a loving family in Sheryl Smith. Smith, who has a passion for caring for animals in need, knew she had to adopt Sherio when she met him. Since then, Sherio has been overjoyed to have a family who accepts him for who he is. He works tirelessly to bring joy to other animals that Smith takes in and fosters.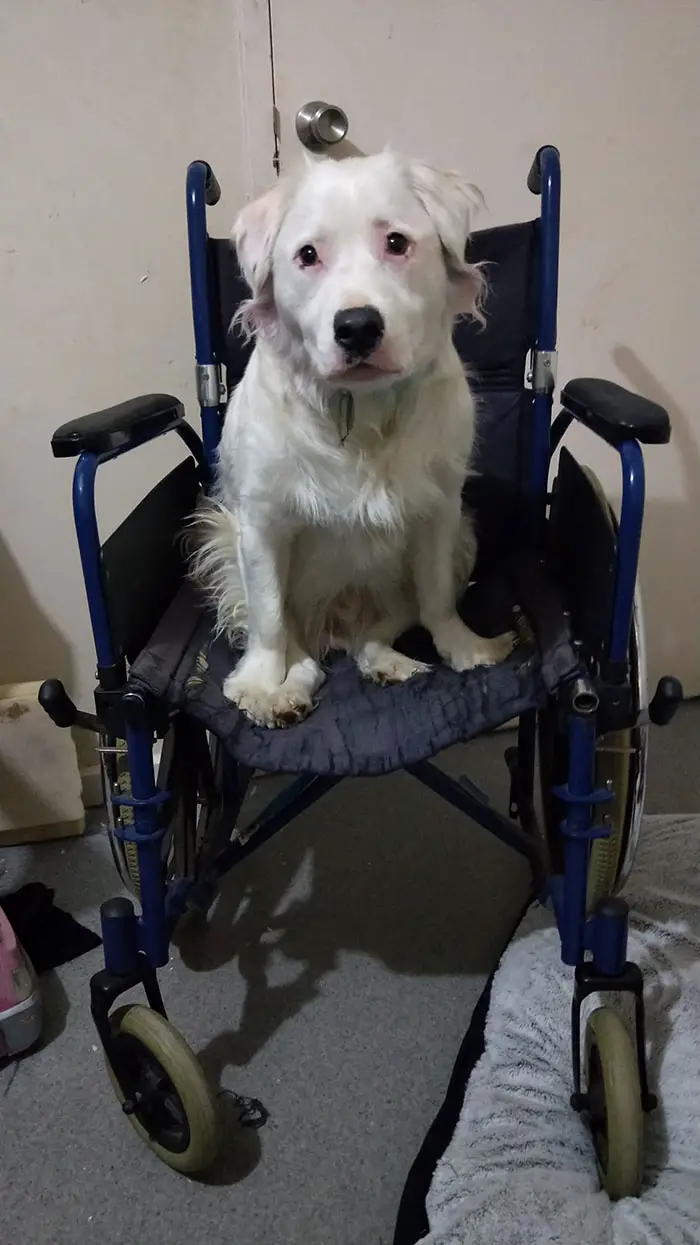 "Just after rescued him [Sherio] l rescued a pregnant dog who was too sick to care for her pups, so Shiro climbed in with them and started cleaning them," Smith told The Dodo. "He's done that with every rescue I take in. He will just sit patiently with the feral cats/kittens and bonds so strongly with them, they trust him before they trust me."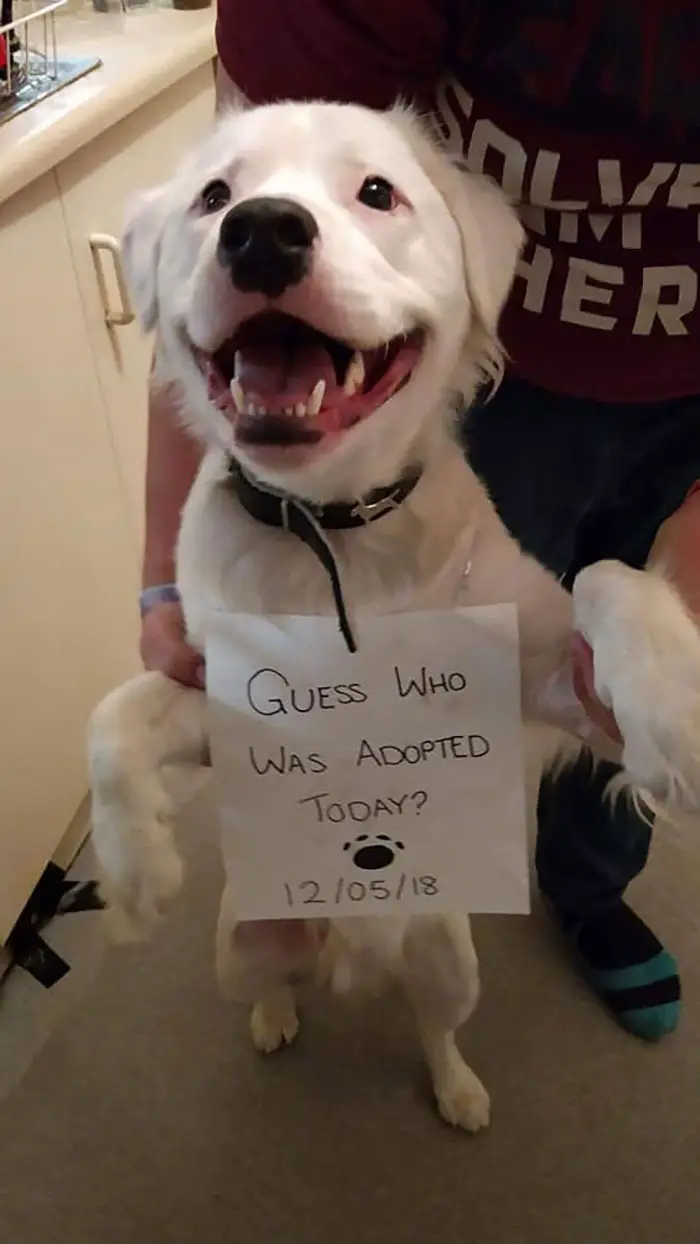 Recently, Sheryl Smith came across Tiny Tolley, a tiny feral kitten who was sick and struggling. Smith acted quickly to rescue the kitten and provide care. Upon discovering how frail the kitten was, she began efforts to nurse her back to health. Shiro, who has a strong intuition, immediately knew that if Tiny Tolley had been left alone, she wouldn't have survived.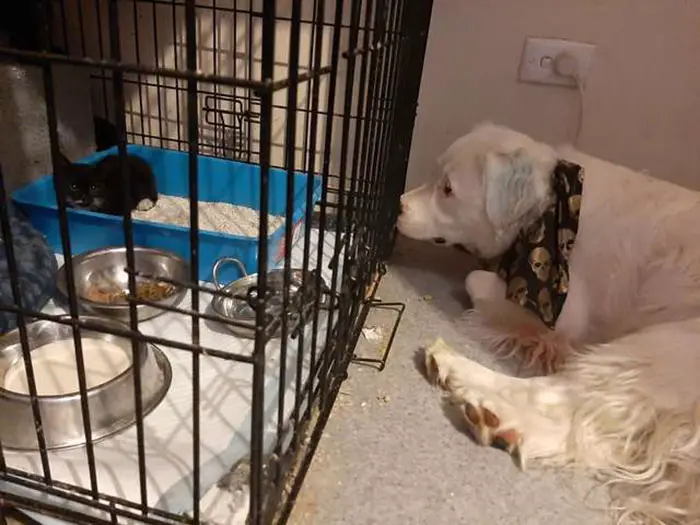 "Shiro never left her crate for a second," Smith said. "He knew she was so sick and scared…that she needed to be comforted."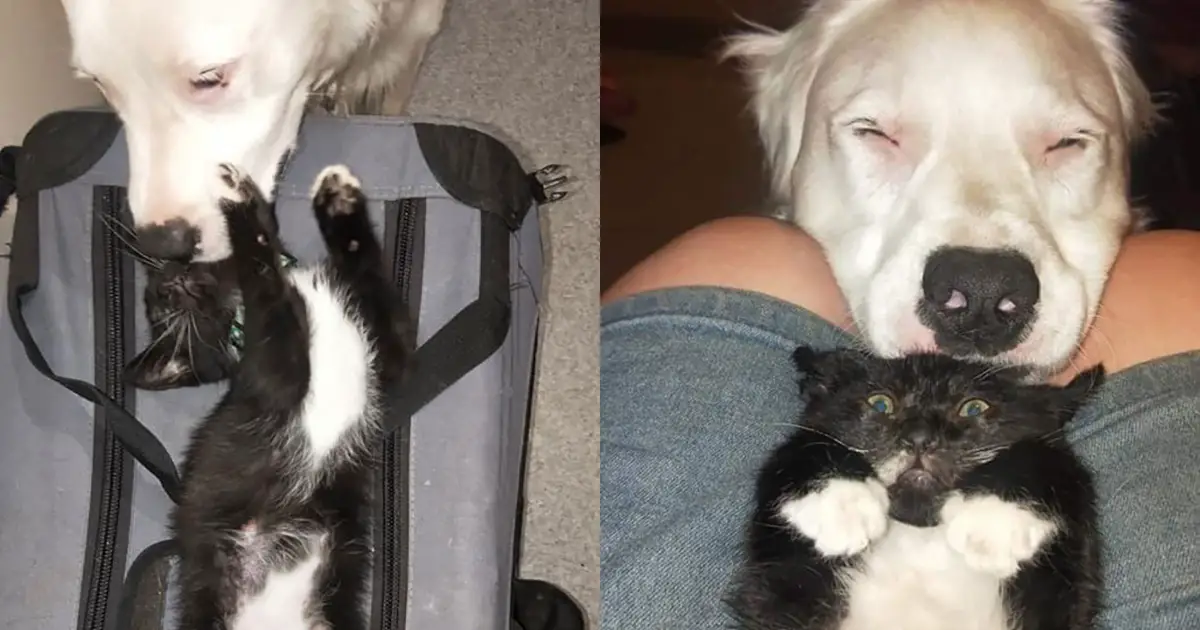 With this gentle giant by its side, the tiny kitten eventually recovered, and when it was strength enough, Shiro came by to cuddle up.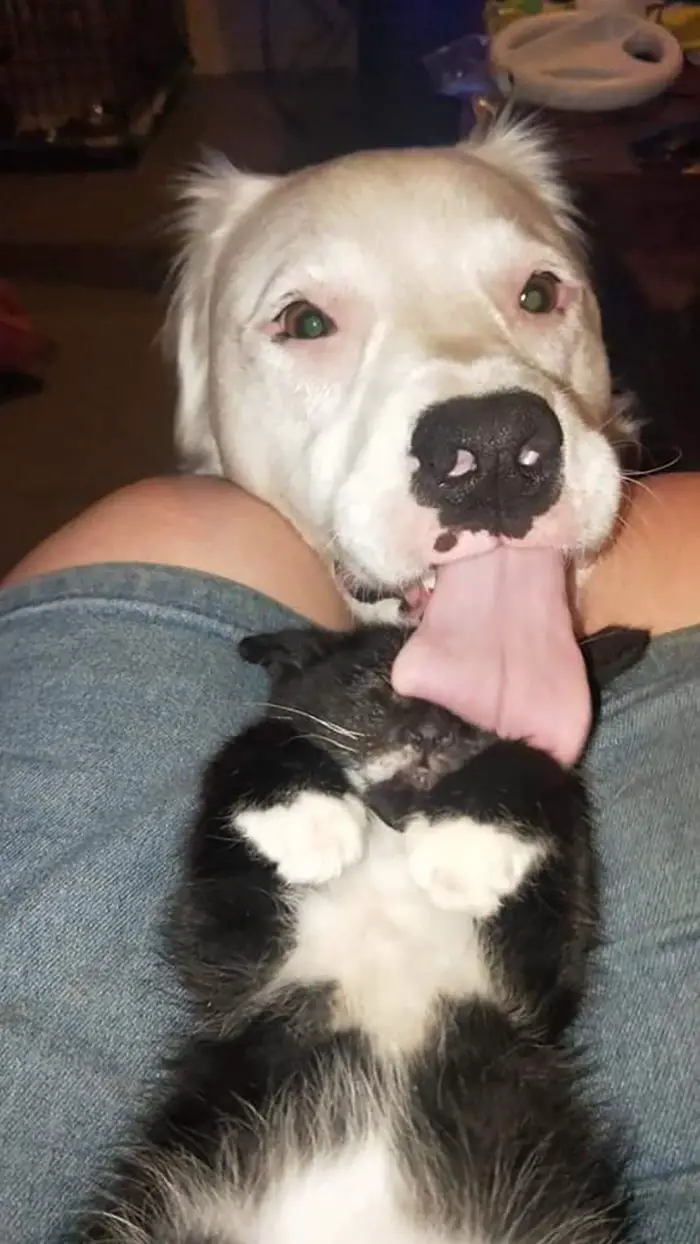 Sherio has turned his past struggles into a positive force, not allowing his experiences to dim his new life. Despite ongoing anxiety, his love and compassion radiate, positively impacting all animals he encounters.