A photo showing a huge black bear enjoying the view from a luxury hotel veranda in New Hampshire, went viral recently
The incredible photo was taken by Sam Gessaman, an employee at the Omni Mount Washington Resort in NH, on June 29 at around 5am. "While following behind it attempting to usher it to the nearest exit, the bear decided to hop up on the rail and enjoy the sunrise as I had intended to do myself," Sam told WMUR 9.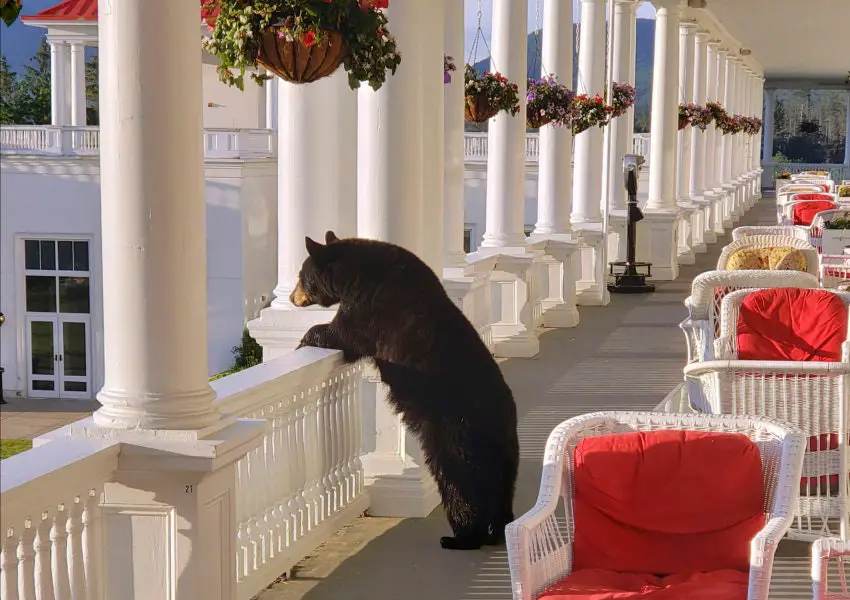 While spotting bears all over is something pretty usual in New Hampshire, however it's the first time when a black bear is spotted while watching the sunrise. Needless to mention, it is the first bear using a luxury hotel's porch to enjoy the view.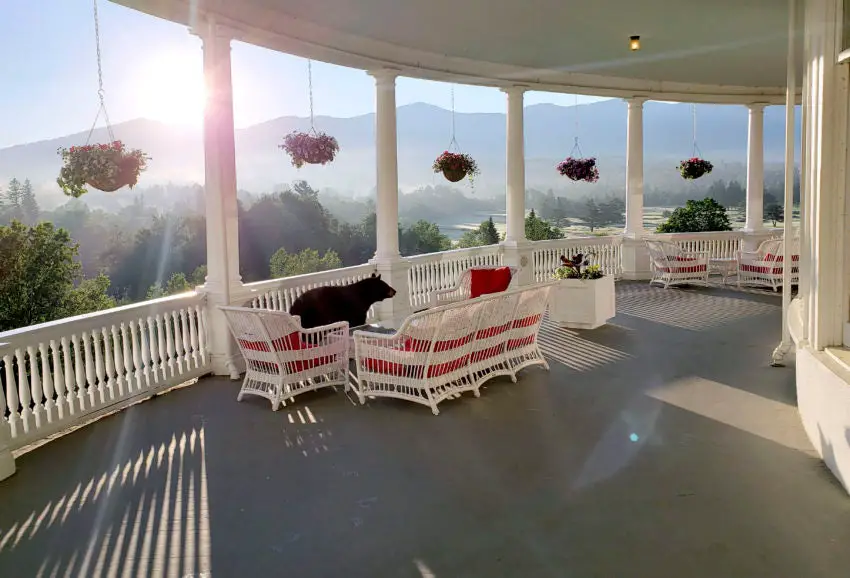 On the other hand, since 2014 there was a dramatically increase  bears visits into humans habitats, according to the authorities. The bears are in a permanent search for the food and therefore the large animals animals are finding their ways into campgrounds, homes or even hotels.
Despite their tender looking and friendly behavior, the authorities strongly recommend to stay away from bears and to not approach the wild beats, no matter what. Unfortunately, the numbers of black bears putted down because of this human-bears conflict grows from one year to another. Sadly, the only ones who are about to suffer from those interactions are only the wild animals.