Two sly raccoons thought they would gonna hit it big, after they adventured through the air ducts of a bank in California. Unfortunately for them, they ended up trapped in one of the bank's offices, after falling from the tiles. As that wasn't enough already, the two unlucky bandits have been spotted by a customer
The man was withdrawing some cash from the bank's ATM in the city of Redwood, when spotted some movement inside. That looked pretty suspicions since it was after hours, but after looking through the windows, the man soon realized what's going on. Instead of calling the cops, the witness called Society for the Prevention of Cruelty to Animals.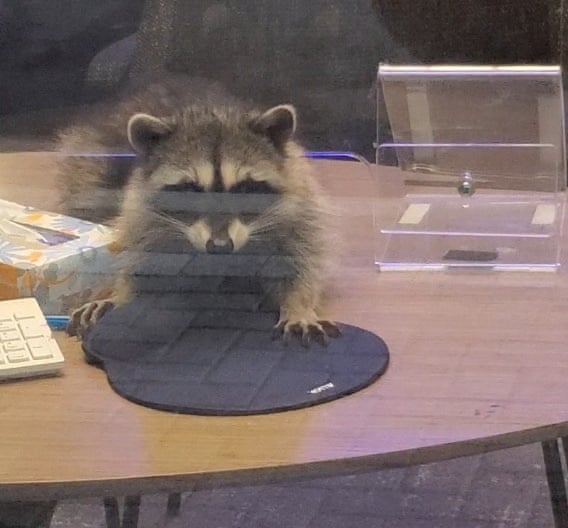 Even it didn't took too long until the staff at the Society for the Prevention of Cruelty to Animals arrived at the scene, the two raccoons managed to turn everything upside down.
"It's not every day an animal organization gets called to deal with a bank break in," Buffy Martin Tarbox from the rescue team told ABC7. "However, since the bank robbers were masked bandits of the wildlife kind, we were indeed the appropriate responder."
However, catching the innocent thieves was not an easy task. The invaders seemed decided to stay for a while. But in the end, things went back to normal. "The bank managers let our rescue staff into the bank," Tarbox said. "After about 10 minutes of chasing the raccoons around the bank, we were finally able to safely shoo them outside. They apparently didn't want to leave the bank."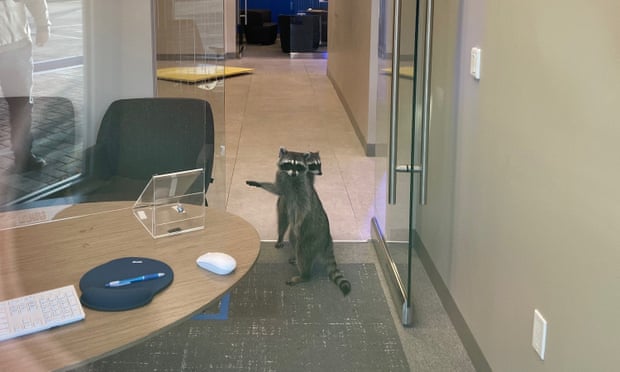 Investigating the scene, the rescuers soon figured out how the two mischievous bandits managed to break in. "There were several broken ceiling tiles, and the masked bandits knocked papers around and even a computer over," Tarbox explained.
Thankfully no one got harmed in the end. "Thankfully the raccoons were not injured during their morning escapade, and to our knowledge they didn't abscond with any money, "he said.
(h/t: UNILAD)