While the animal world is always unexpected and full of surprises, the last thing to expect is to watch some land animals jogging underwater. But that's exactly what the wildlife photographer Fernando Maydana captured in a now viral video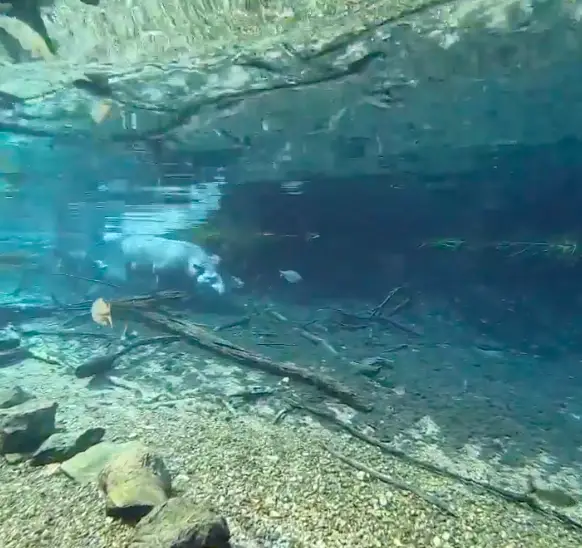 Fernando was diving in the crystalline waters of Rio da Prata river in Brazil, when came upon a once-in-a-lifetime sight. A tapir mother and her baby were casually hanging on..the bottom of the river. Taking advantage of the river's quiet and clear waters, the duo decided to have an underwater run. The tapirs are known as powerful land animals, but had never been famous for their diving skills, yet!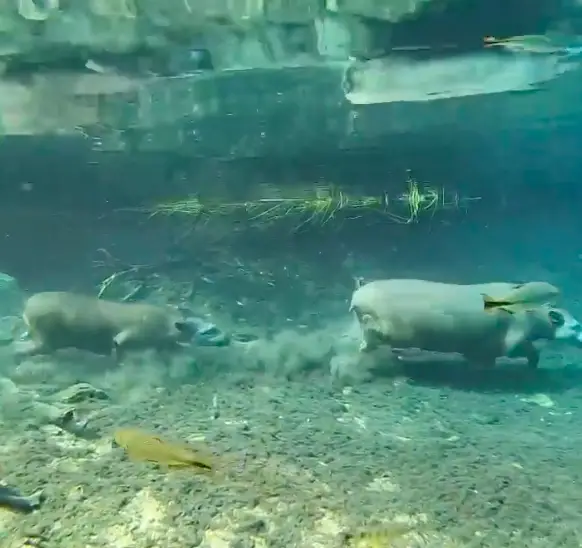 "I had the privilege of recording this beautiful moment of mother and baby swimming together," Fernando Maydana shared with The Dodo. "It was a great joy for me; one of my best captures to date."
Shortly after he managed to capture on camera the incredible scene, Fernando shared the "magical" footage on Instagram. "This is the most incredible scene I've ever captured," he captioned the video!
You can watch it bellow:
 

View this post on Instagram