Animal kingdom never cease to amaze when it comes to odd, yet heartwarming friendships. And these two unlikely buddies will definitely steal your heart! Two residents of the Zululand Rhino Orphanage have won everyone's admiration and not just because of their cuteness, but also due to their lovely bond.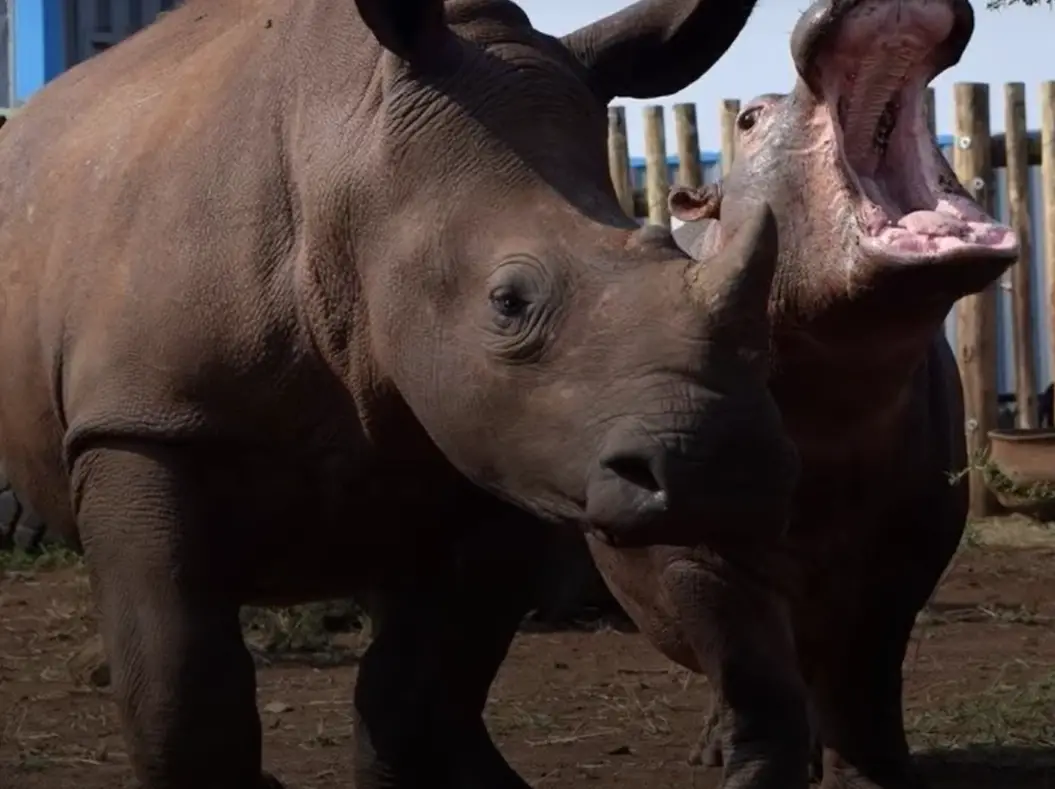 The KwaZulu-Natal based orphanage in South Africa is home for so many rescued rhinos. Among them a young white-rhino female named Makhosi who was brought there shortly after being born. But this rescue center hosts other orphaned wild animals too, not just rhinos and Charlie – a very friendly hippo is one of them. Both Makhosi and Charlie struggled to survive after their birth, but thankfully they got saved just in time and brought to this place where they have all the love and protection they need.
A very tough past isn't the only thing these two cuties have in common. They're both so kind and friendly. So putting them together could had only lead to one thing – a very special friendship. Since they first met, Makhosi and Charlie instantly fell in love with each other. Despite being different species, the baby hippo and his rhino best friend are inseparable.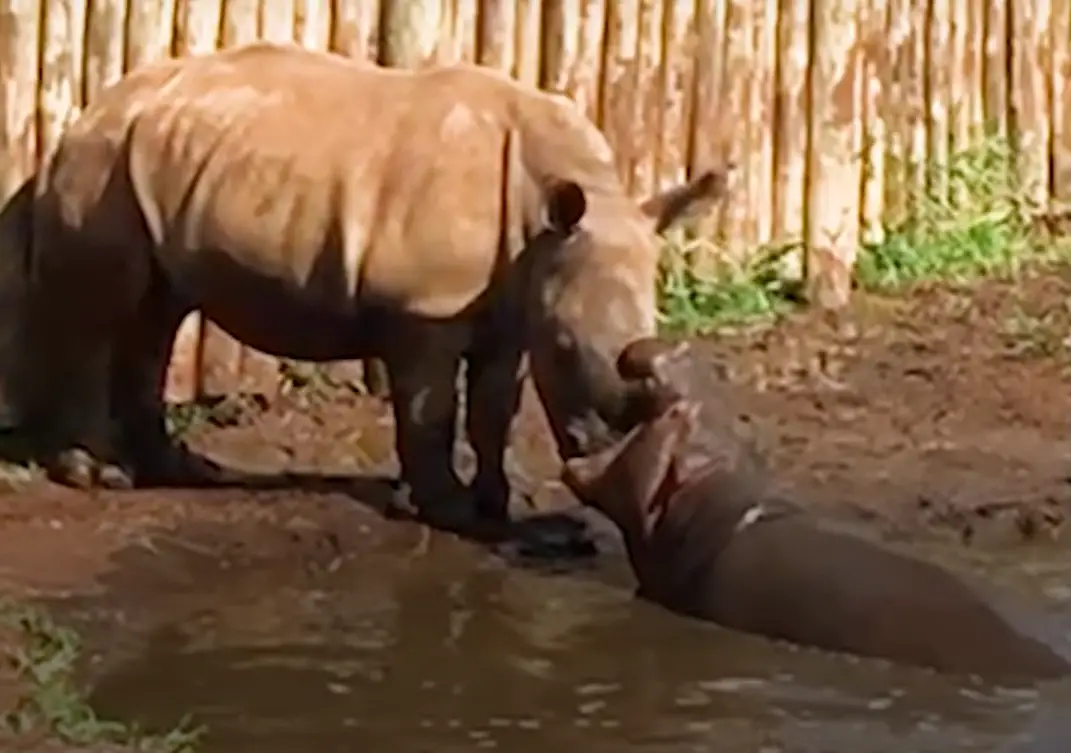 Charlie even thought he's actually a rhino. But when you're the only hippo in the room, surrounded by lovely rhinos, it's pretty hard to believe you're different. "He couldn't understand why he needed to get in the water but the rhinos wouldn't go in with him, Megan Lategan, the manager of the orphanage said. The two play together whenever they got the chance and even when it is not play time, they cannot be separated. They eat together, sleep together. They're doing everything together!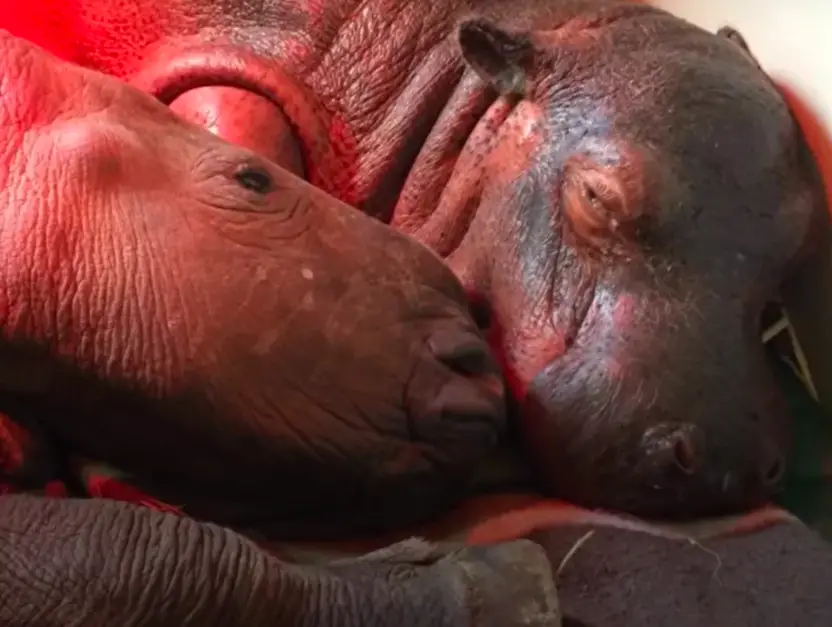 The center eventually brought another hippo, but that didn't made Charlie to forget about his rhino friend nor their lovely friendship. But he also hangs out with Moomin, the other hippo, though! "Charlie and Makhosi still interact with each other, they still spend their days together, you can see them sleeping under a tree together during the day," Lategan said.
Find out more about these two special friends here: