From time to time, some people are very keen on having our faith in humanity restored, and this hero is definitely one of them. The woman – an animal shelter volunteer – wanted to make sure an abandoned dog gets a bit of comfort after surgery, so she does the sweetest thing. The beautiful moment was filmed by a co-worker and went viral ever since.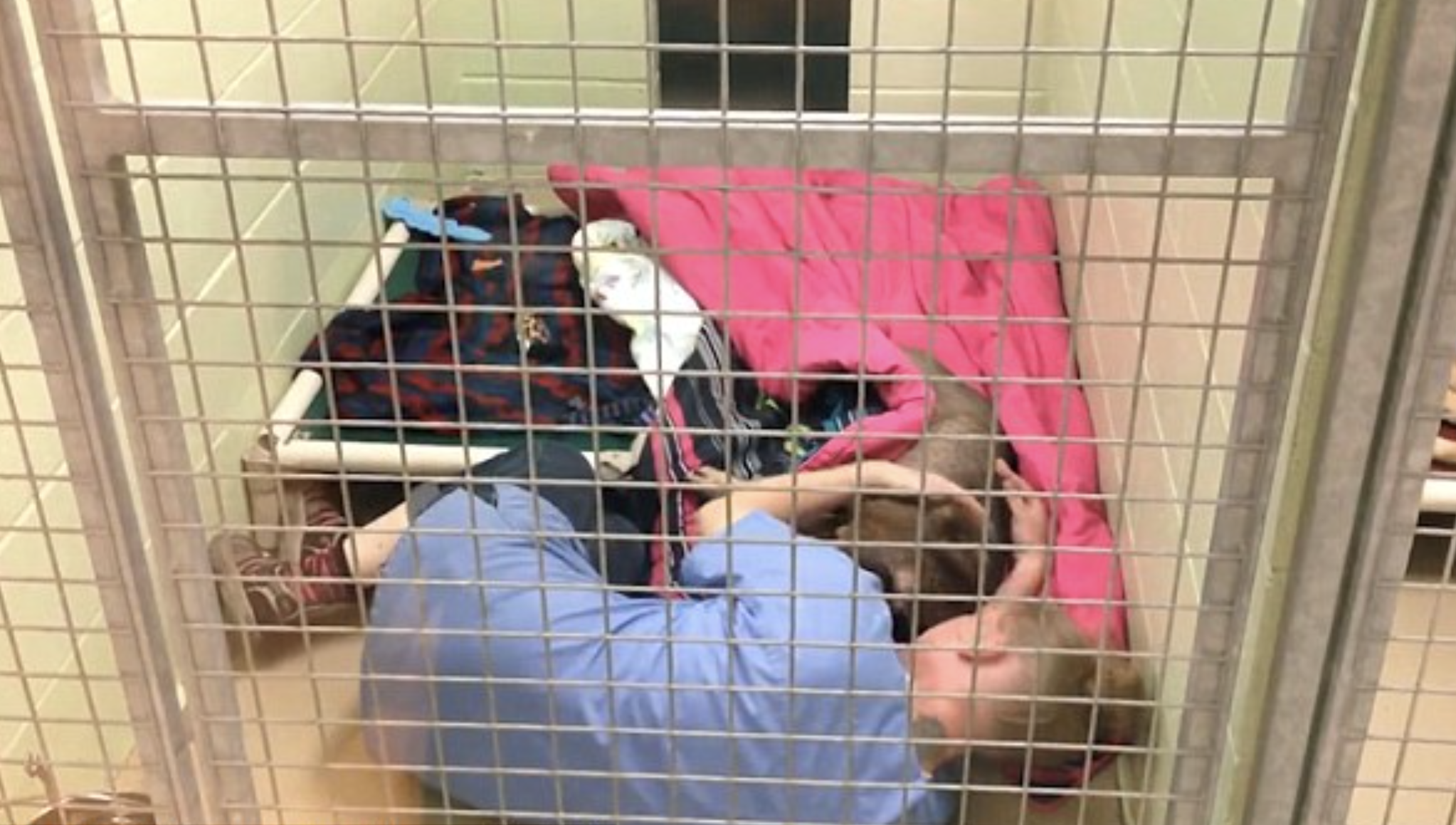 Lovely video footage shows staffer Chrissy Ireland cuddling with Prissy – a four-year-old abandoned dog – to make her feel comfortable after surgery. The dog was awaking from anesthesia – and as usually happens – she was having a very tough time, but fortunately she wasn't alone. Chrissy goes inside her kennel, lays down next to her and starts to comfort her. Only she didn't know co-worker Debra Cameron was watching the emotional scene!
The moment unfolded at the Conway Area Humane Society in New Hampshire. Prissy was taken here, after she and her three tiny puppies were abandoned in a junkyard in Tennessee. Fortunately, a Good Samaritan found them just in time and brought them to the shelter.
Recalling the emotional scene, Chrissy said she "didn't want Prissy to wake up alone."
"I saw her and she was all shaky and she didn't feel good," the woman told ABC NEWS. "It made me feel so sad for her. So I just found myself laying on the floor with her and kissing her and loving her….Coming out of anesthesia and you're behind walls and you're behind a gate; it's just scary."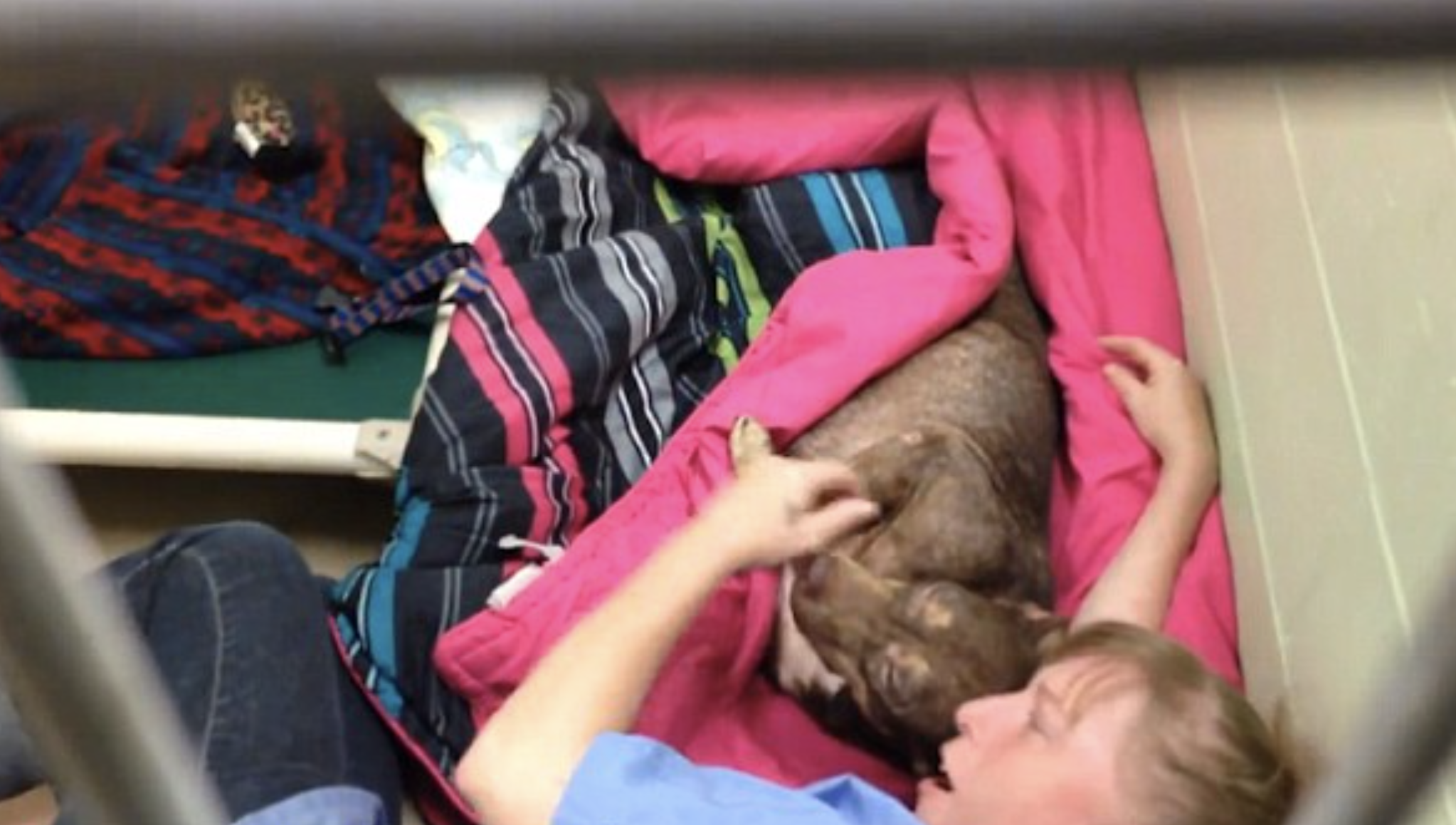 The woman said she had no idea Debra was filming, let alone the moment to go so viral. But now, she hopes the moment will help Prissy to find a forever home.
"I think she'd be great in any home and in any situation," the kind woman said. "I would love to see her go with kids so she can be outside playing in a yard and having a good time."
You can watch the moment here:
(h.t: abcnews)