You don't have to be too big to be a hero, and no one shows it better than this little kid. While his Golden Retriever is in distress due to a thunderstorm, the toddler does what a best friend always do – he's starting to hug his buddy and to comfort him. The kid's parents caught the moment on camera and it is nothing but heartwarming!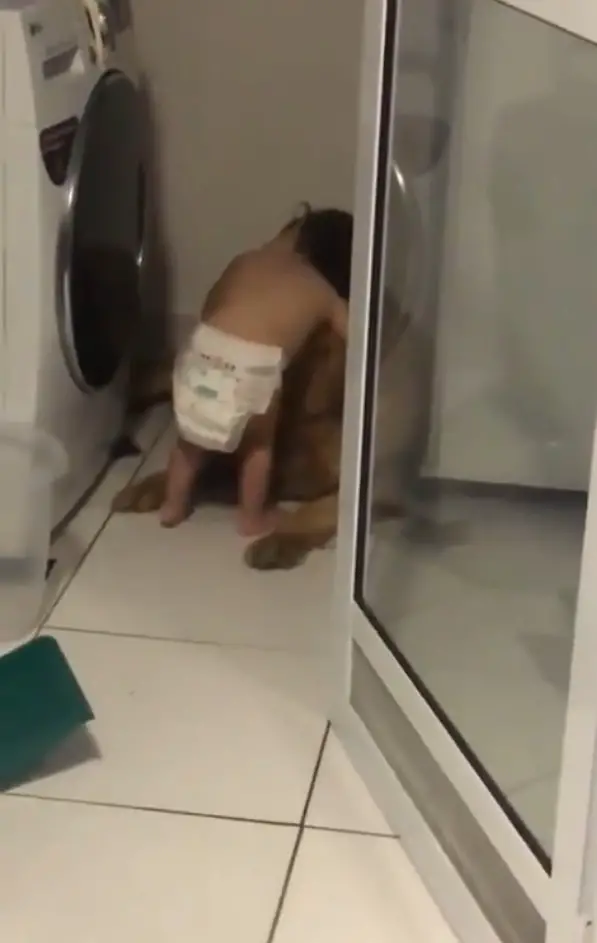 Adorable video footage shows the toddler approaching his very best friend to offer him a bit of comfort. Visible scared by the thunders, the poor Golden Retriever has hidden in what appears to be the washroom. But fortunately he's not alone during these difficult times. Moments later, the little baby shows up and offer his comfort.
The toddler is gently petting his furry friend and hugs him. Even though he's just a kid, he understands that his buddy needs comfort, so he's letting him know he's not alone in this. A beautiful act of kindness from a tiny little kid. That's what pure love looks like!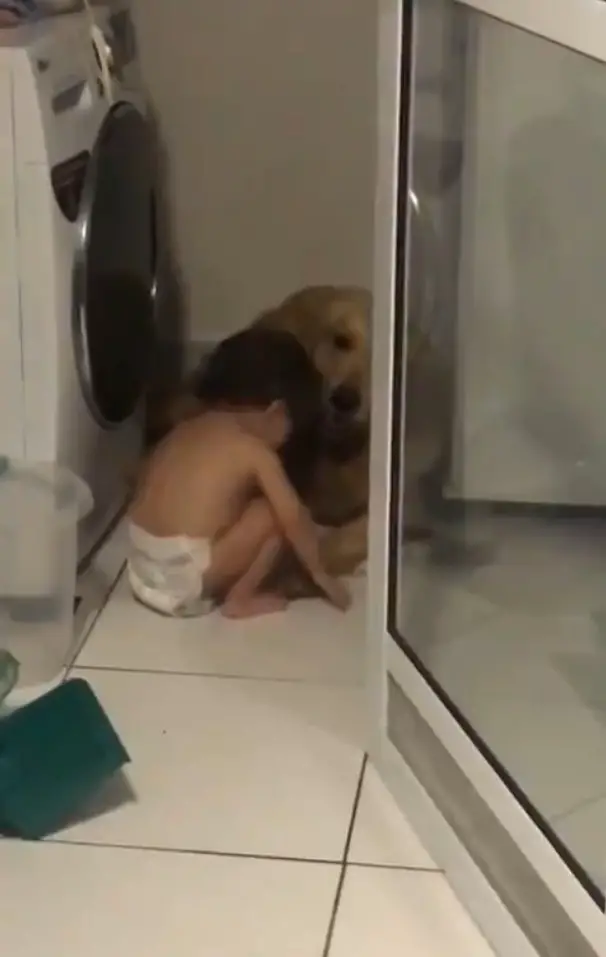 Soon as shared online, the short video immediately went viral with people instantly falling in love with adorable scene.
"This little guy comforting his buddy during a thunderstorm is the best thing you'll see today," one viewer wrote. While another one added: "Much love to his parents to putting much love into this angel." Another person wrote: "Because that good boy [the dog] will be there for that child forever…trust."
Take a look!