Recently, this family started to restore the house they brought in Nashville, Tennessee, when came upon something really unexpected. While doing some construction around the house, they found two orphaned tiny kittens, in one of the walls. The two tiny fluffy balls might have been there for a while as they were not in the best condition. So the family rushed them to Nashville Cat Rescue.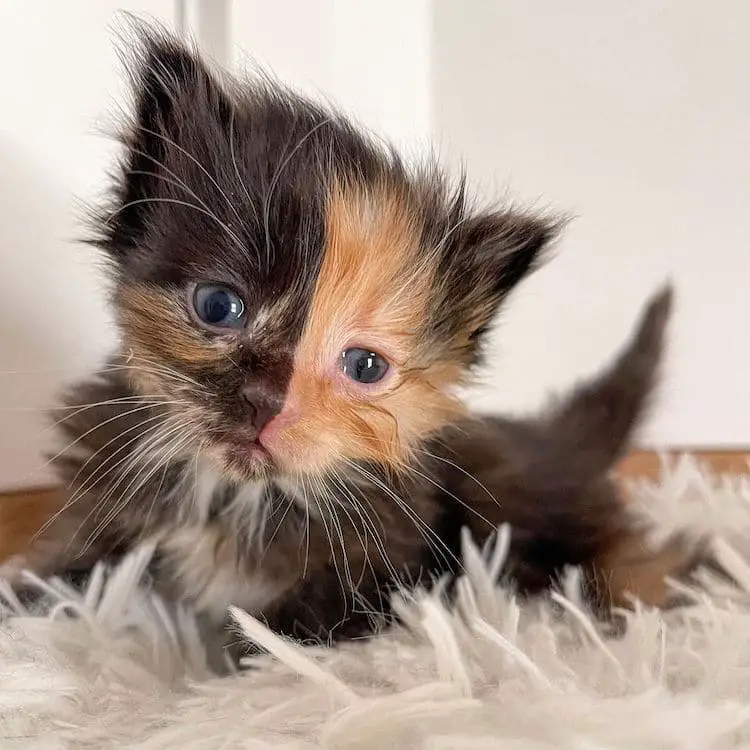 Once they got there, the little souls received immediate medical care, but since they were less than 2-3 weeks old, a foster mom had to be found quickly, to keep them alive. The help came sooner than expected as Kiki – a foster at the Cat Rescue – immediately decided to help the two abandoned kitten after hearing their story.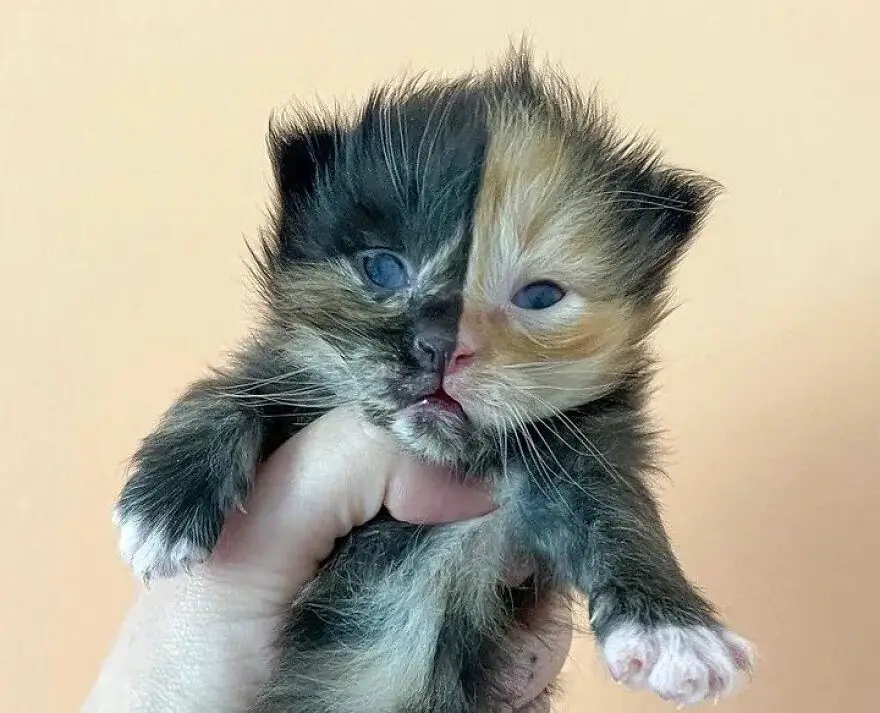 "A family had just moved into their home when they found little kittens in a wall," Kiki told My Modern Met. "They waited for mom for some time, but she didn't show for hours, so they reached out to Nashville Cat Rescue who then gave me their contact info as I have nursing mommas!"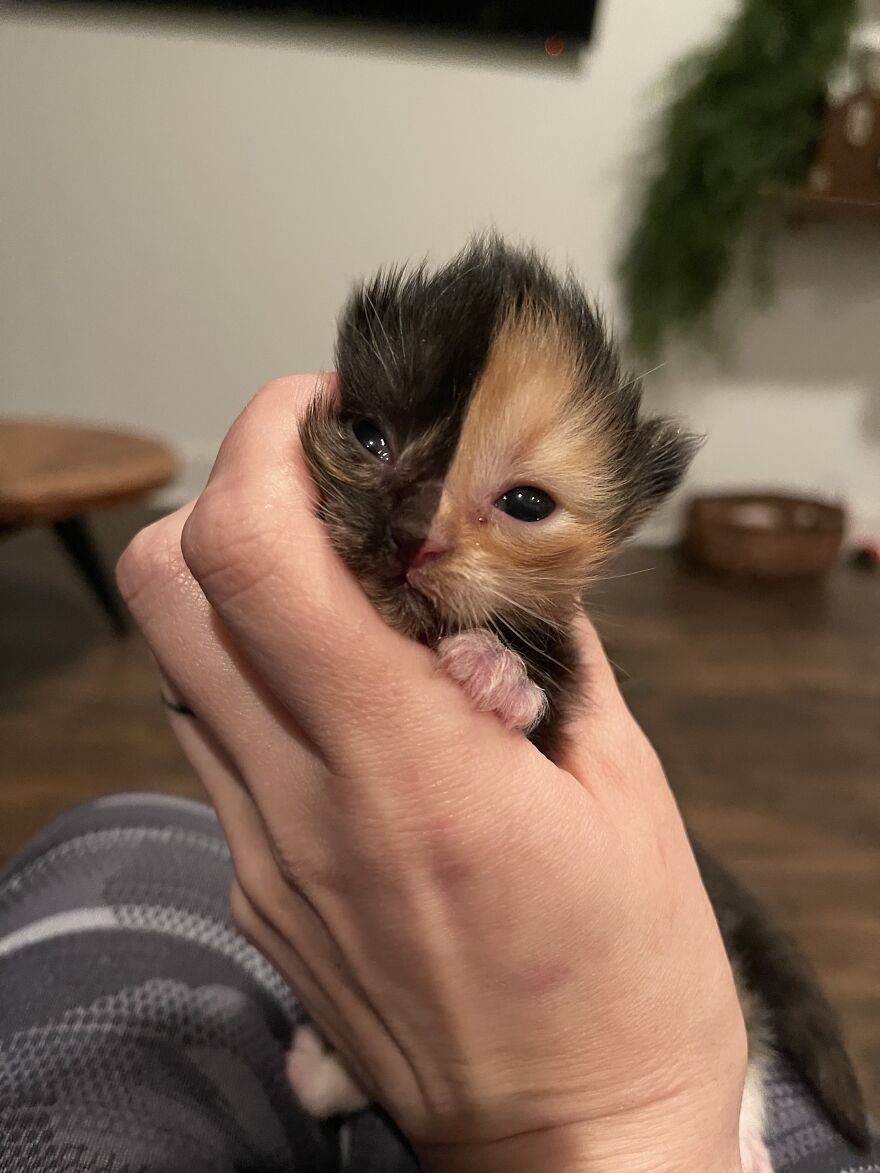 Kiki decide to take them home at her two rescued mother cats Olive and Pickle, hoping they will accept them. Though, both Pickle and Olive have their own babies, the two caring mothers gladly accepted to adopt these two tiny kittens, to feed them and protect them.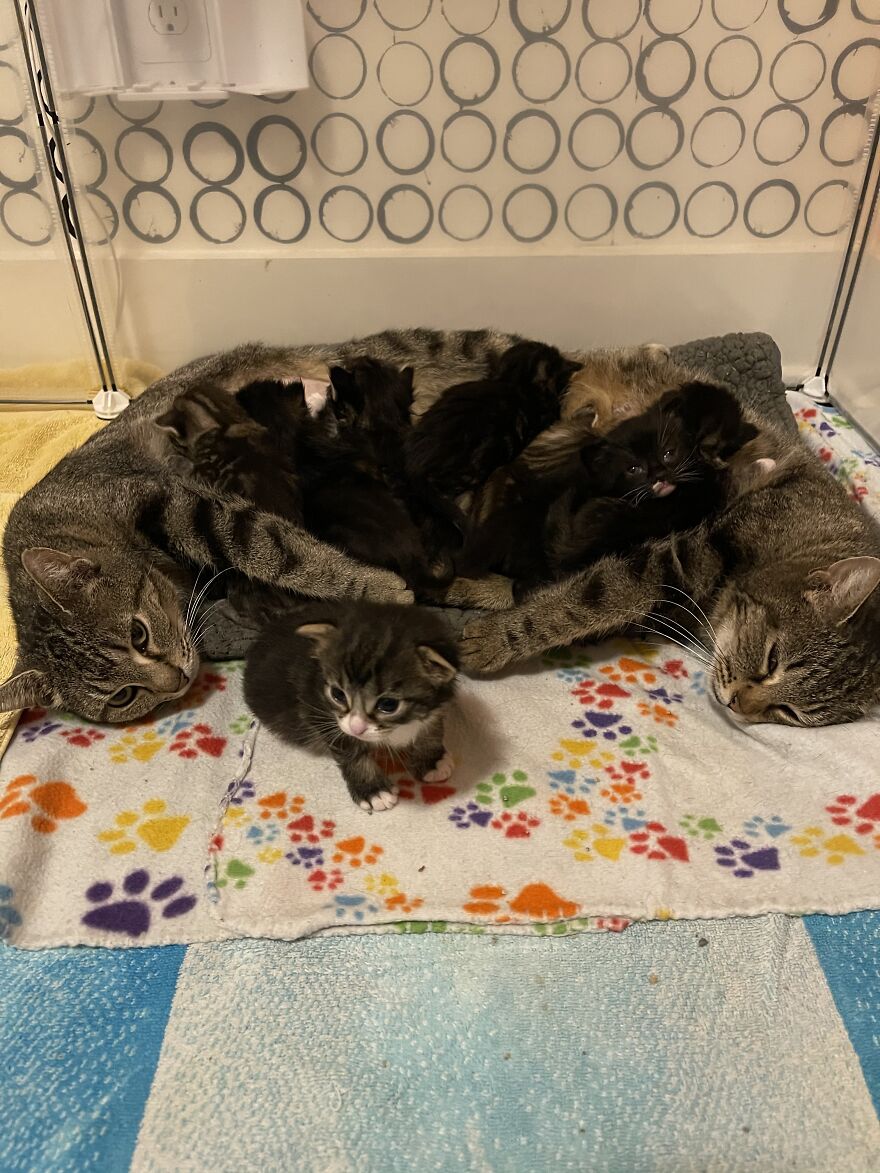 "Pickle and Olive are such a joy to watch and their babies are undeniably cute," the kind woman shared with Bored Panda. They swap babies and care for each other's like they were their own."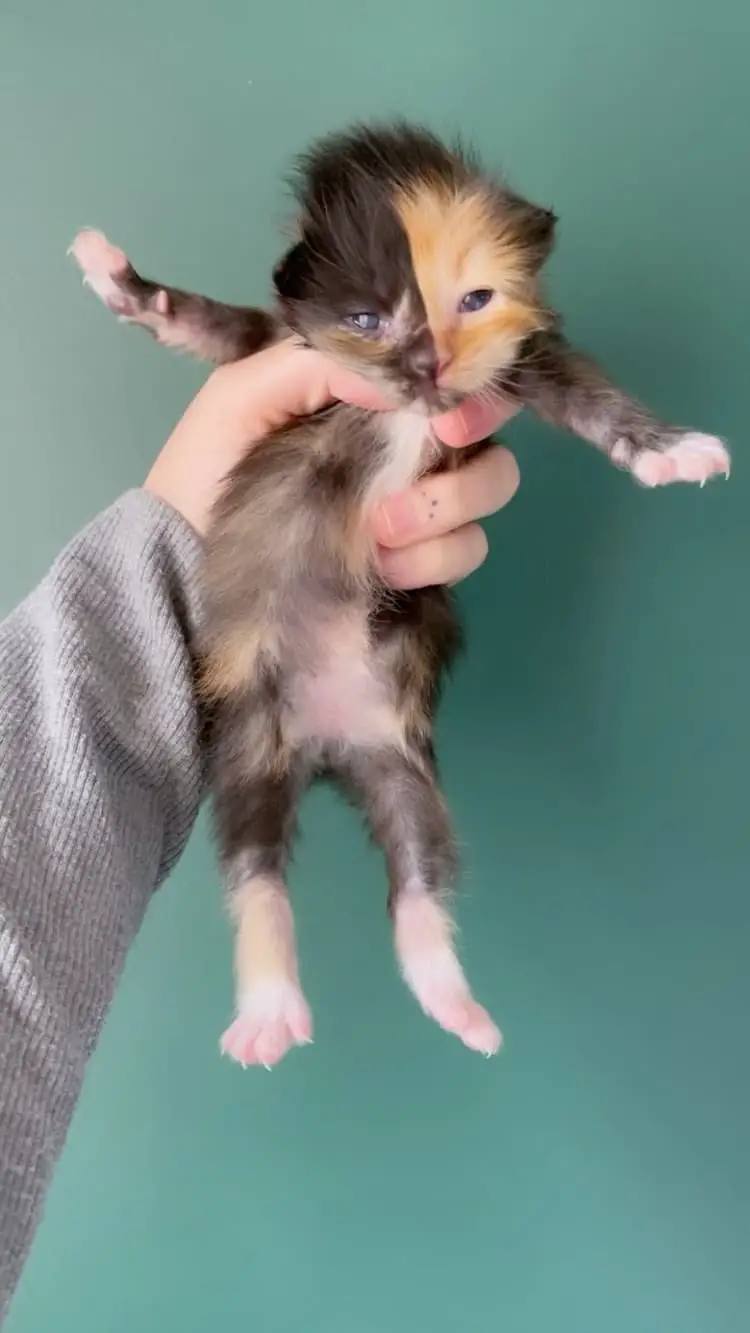 The two rescued kitten were both so cute, yet one of them has this unseen looking. She looked like she was two-faced. Just like her parents run out of ink when painted her. The volunteers at the shelter named her Apricot and her brother Pretzel. Apricot's extremely rare looking is due to a condition called chimera – a rare natural occurrence whereby an individual is made up of cells from at least two different original eggs. But together, they create a single organism with two different forms of DNA.
Watch this very unique kitten, bellow:
 

View this post on Instagram

 
Judging on how cute she is, Apricot won't face any problem in finding a lovely family to adopt her. Yet that comes with one condition – she cannot be split from her brother Pretzel. Anyway, they will be ready for adoption only in a few weeks. Until then, these lovely tiny cats will remain next to their adoptive moms. "Apricot and her family are NOT currently available for adoption," said Nashville Cat Rescue. "They need lots of growing, weaning, and veterinary work first."