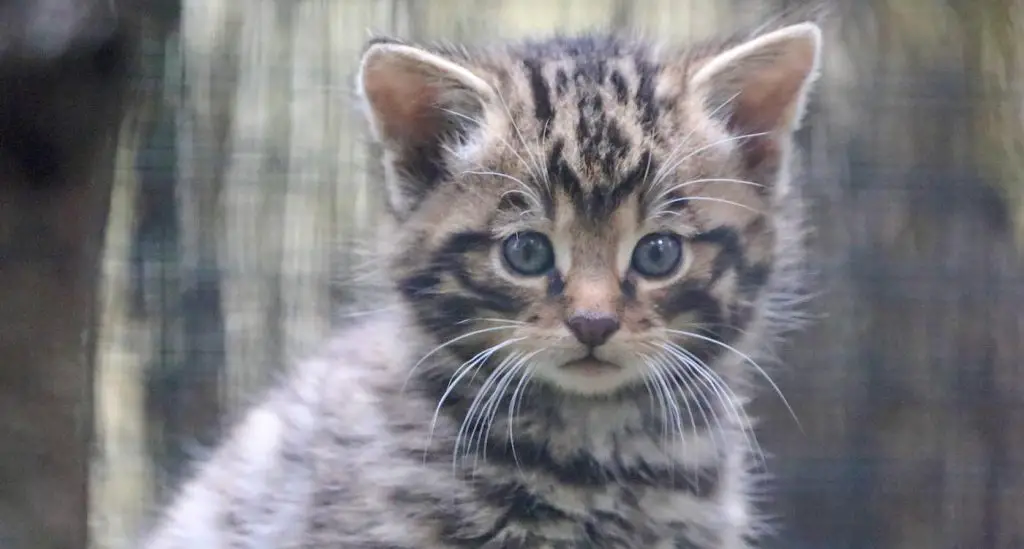 How adorable is this? A litter of 5 critically endangered Scottish wildcat kittens was recently born!
The proud first-time mom, Talla, welcomed the kittens at the Highland Wildlife Park's Wildcat Wood on April 2nd. In the coming days, these little ones will have their first vet check to determine their genders.
The Scottish wildcat, one of Scotland's most iconic yet endangered species, faces threats due to inbreeding with domestic cats and loss of habitat. Interestingly, they're a subspecies of the European wildcat. What's fascinating is that they closely resemble a sturdy tabby cat. In a story reported by GNN, a pair of hikers mistook one for a lost tabby kitten during a snowy hike in Cairngorms National Park. One of them even commented on its exceptionally sharp claws, humorously suggesting it might be a Scottish wildcat.
Currently, the Highland Wildlife Park is home to nine wildcats. The new kittens will be a treat for visitors, as they'll be on display, unlike some other wildcats that are part of specialized breeding programs. At just 5 weeks old, these kittens are already curiously exploring their surroundings and having fun playing in their den.
The team at the conservation charity is buzzing with excitement and plans to name the little feline adventurers in the upcoming weeks.
Keith Gilchrist, the animal collection manager at Highland Wildlife Park, expressed his joy, saying, "We're over the moon to see five Scottish wildcat kittens, born to parents Talla and Blair on April 2nd." He added with evident pride, "For Talla, this is her first journey into motherhood, and she's embracing it wonderfully. She's extremely attentive, and the kittens are flourishing under her care."
Witnessing the kittens' rapid growth and increasing confidence, Keith remarked, "Watching them grow curious and begin to venture out in Wildcat Wood, with Talla guiding them, has been truly heartwarming."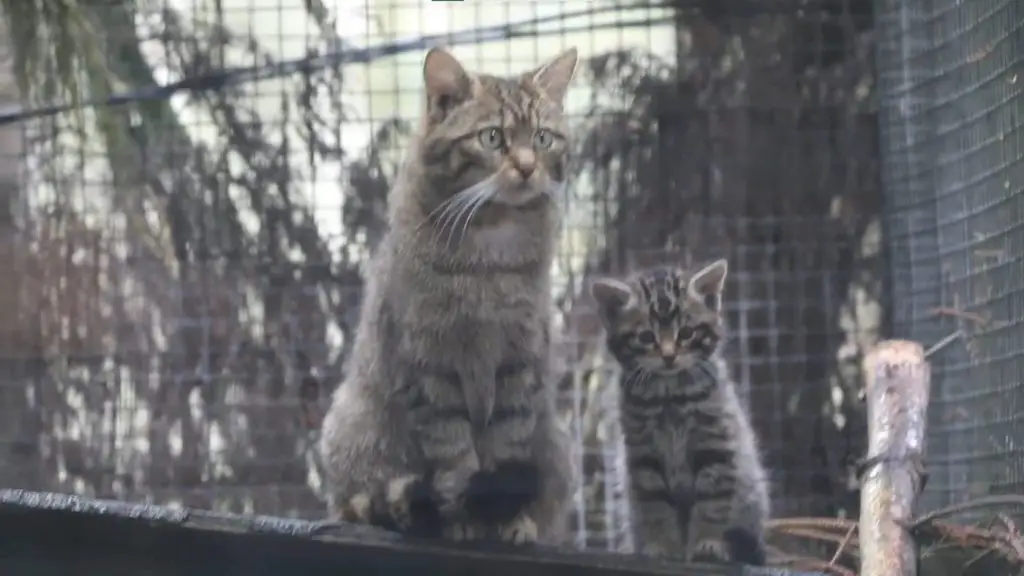 The Royal Zoological Society of Scotland spearheads the initiative "Saving Wildcats," in collaboration with global specialists. Their mission? To revive Scotland's precious wildcat population that's critically endangered. By breeding these wildcats and reintroducing them into Cairngorms National Park, which stands as Scotland's most expansive, they aim to bring these majestic creatures back from the brink.
Remarkably, the wildcats born just last year are gearing up for their release into the wild. An enthusiastic Gilchrist remarked, "This is a pivotal moment for wildcats in Scotland. We're thrilled that these kittens will not only represent this iconic species but also captivate and educate visitors, fostering a deeper appreciation for nature and the need to safeguard it."