Cheetah is known as the fastest animal on Earth and definitely among the most dangerous one. So, the last thing you would expect from these top predators is to be cute and gentle. But it is exactly how they are. Especially when they're only a few days-old cubs.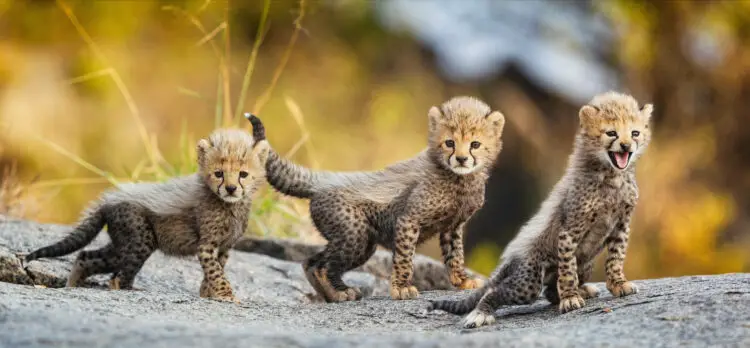 Cheetah cubs are neither fast nor dangerous, yet they are incredibly cute creatures and nothing proves it better than these lovely snaps. Paul Mahagi, a 39-year-old wildlife photographer has managed to capture some photos of three adorable cheetah cubs.  Showing a lot of patience and a perfect timing, Mahagi captured on camera the moment when the little ones took their very first steps into the world.
The photographer said he spent six days in the Serengeti National Park, Tanzania, to get some snaps with the cute little cubs. But he said it was worth every single minute he spent there. And I couldn't agree more!
"I'm very happy with how these turned out. I never knew I would get such a great expression. It looks like he is saying hello to the world," the lucky photographer said. "The cheetahs are very cute."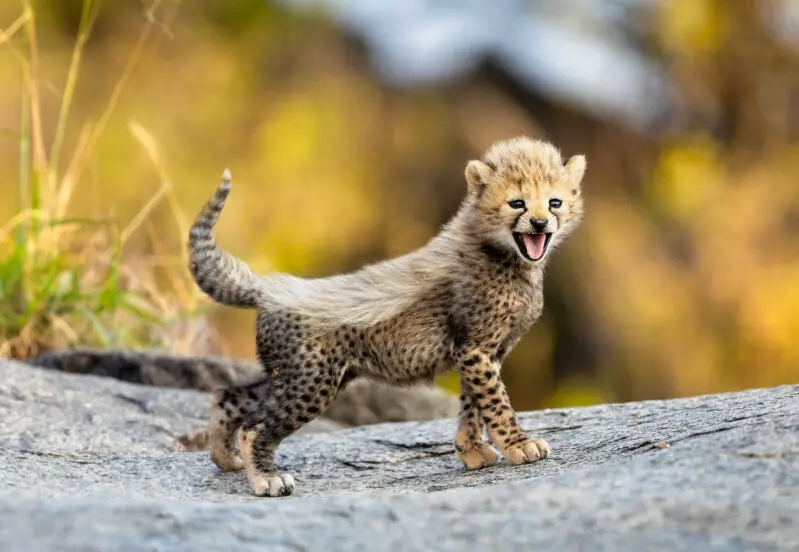 The fluffy balls are only one week-old and they weigh around seven to ten ounces, but when they will grow up they could easily weigh up to 158lb. They could also reach  a speed up to 70 miles an hour.
h/t: dailymail
Here's more about the world's fastest land animal: