This is the heartwarming moment an affectionate parrot meets his puppy sibling for the very first time. Since the new family member seems a little shy, the friendly bird decides to properly greet him, so he says 'I love you' to his furry brother, in the sweetest footage.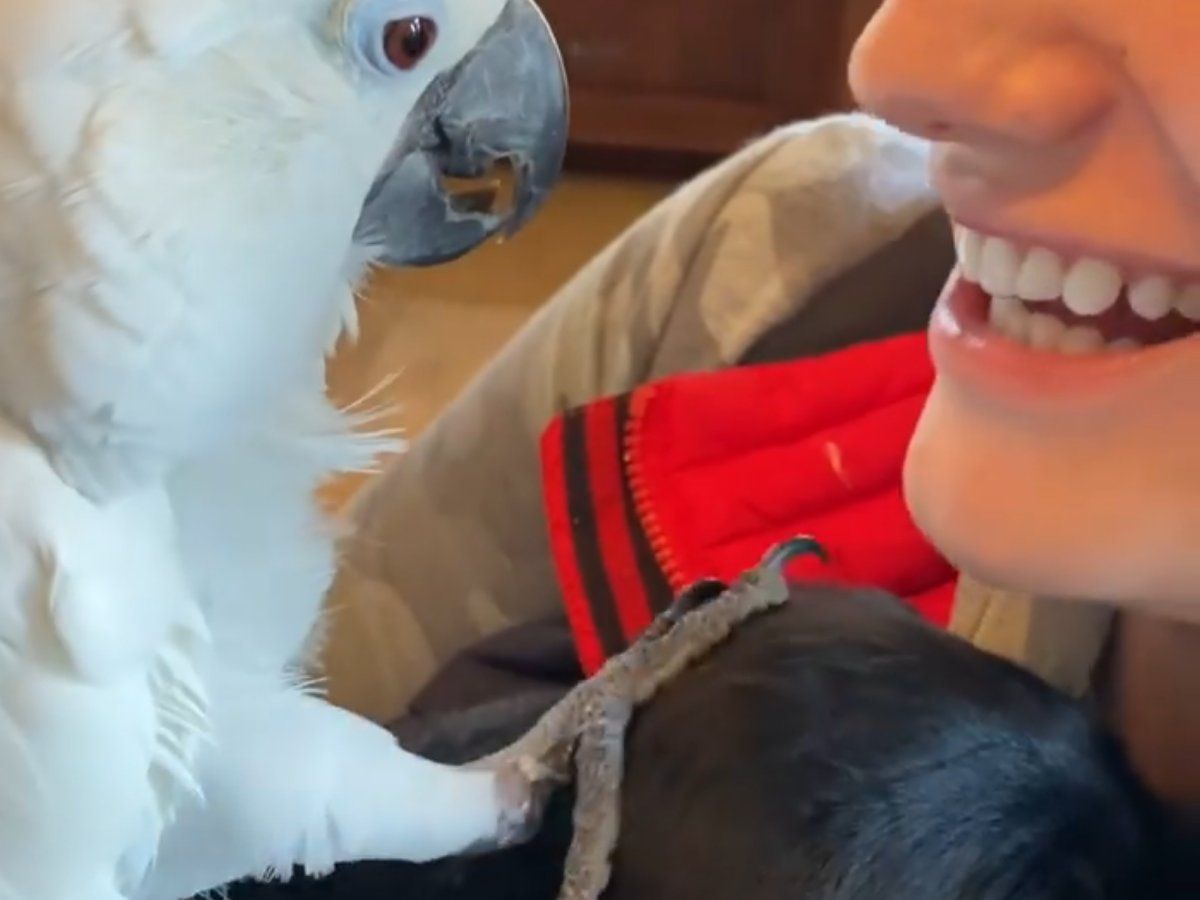 When your name is Sweet Pea and you're a sweet umbrella cockatoo, than you're reaction can only be the sweetest. Wendy Albright, from Boise, is sharing her home with her three adorable parrots. Although the birds are all very friendly and lovely, Wendy had no idea how they would react when she'll introduce them the newest family member – a puppy she just adopted. But she soon found out, she could't hoped for better!
 

View this post on Instagram

 
When the time come for Sweet Pea to meet his furry sibling, the little one was gently cuddling on his mom's arms, while the white parrot approaches them. As the bird is nicely patting the puppy's head, the woman asks him, "Tell the puppy you love him," and his answer comes straight away" "I Love You." The adorable scene was caught on camera and it went absolutely on social media.
"I was holding the puppy and the puppy was sleeping and I allowed Sweet Pea to come meet the puppy," Wendy told KTVB. "I think it's just that the world, in this time that we live in saw that video and just loved the unadulterated love of two animals just caring about each other."
Watch the heartwarming moment, here:
 

View this post on Instagram