In a heartwarming series of photos, a baby orangutan has the sweetest reaction upon seeing its mom for the very first time. The way, the little baby climbs on its mother and the way they bond since the first moment is beautiful to behold!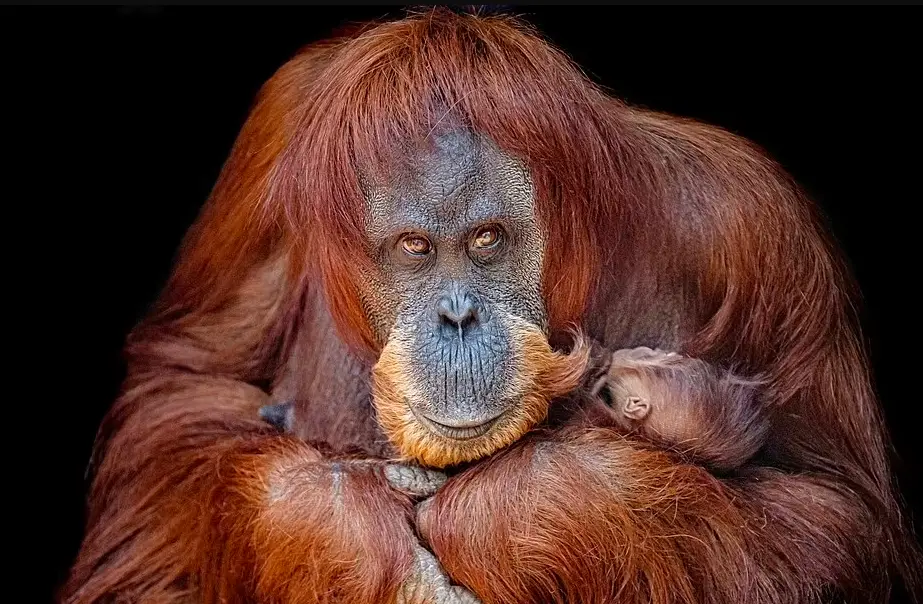 The Sumatran orangutan is a critically endangered species, so naturally every time a baby is born, it's a special moment in the true sense of the world. This time, the moment was even special because the newborn baby is the first of the species born at Chester Zoo in England.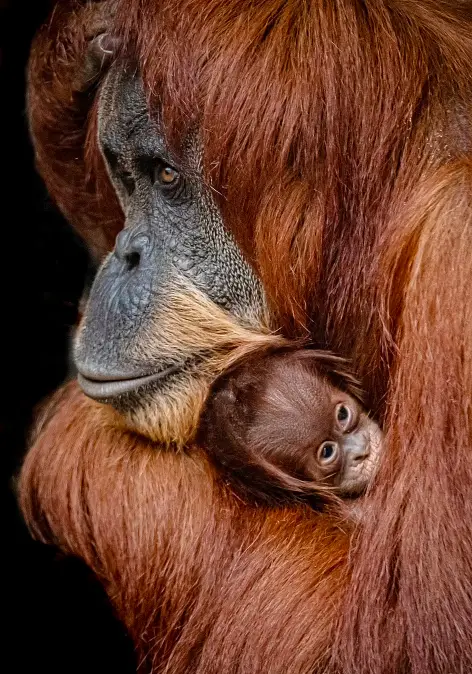 The baby looks in very good condition, yet it could been determinate if it is a boy or a girl. So far, it seems it does not want to leave the protective arms of its 34-year-old mother named Emma.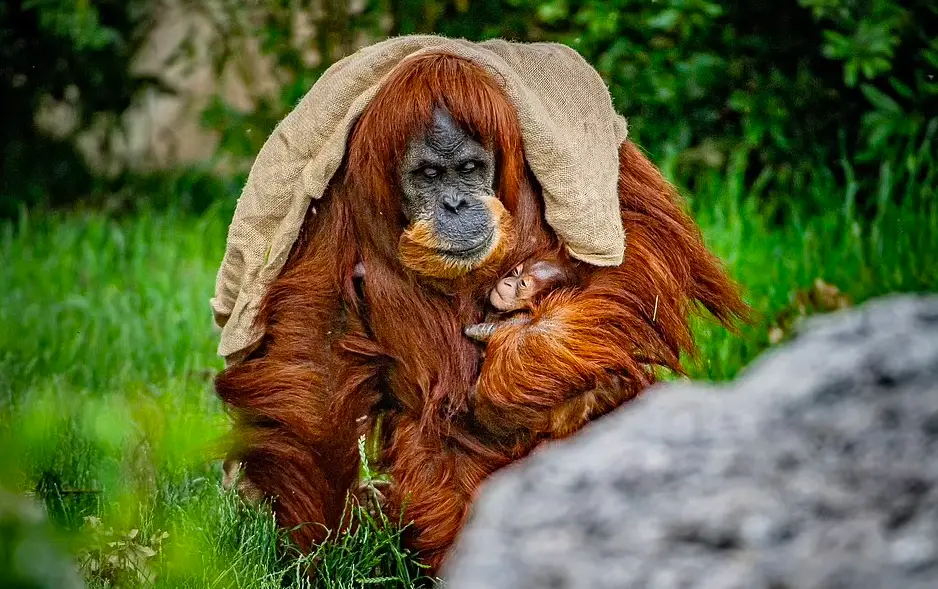 "Emma is an experienced mum and already she's formed a really close bond with the little one – it's wonderful to see her cradling it so gently," Claire Parry, Primate Keepers specialist at Chester Zoo, told DailyMail."Sumatran orangutans are one of the world's most threatened large mammals and so the safe arrival of a new baby is an incredibly special moment."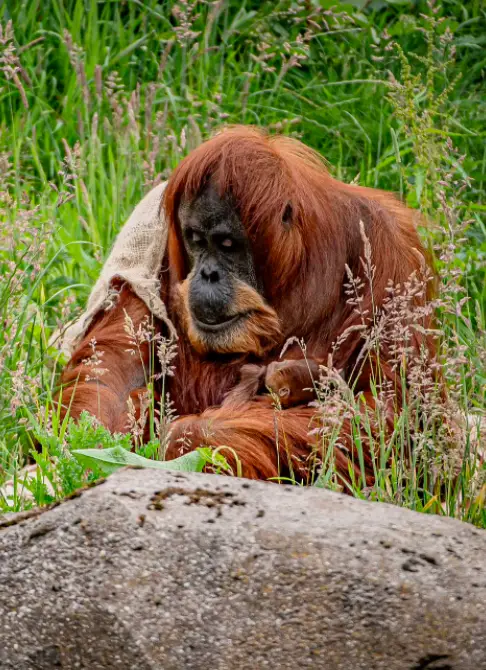 Native to South East Asia, specifically in Sumatra, the Sumatran orangutan is on the brink of extinction with roughly 14,000 individuals left in the wild. Since vast territories of the tropical forests where these majestic apes used to live, have been turned into palm oil plantations, the population have dramatically decreased.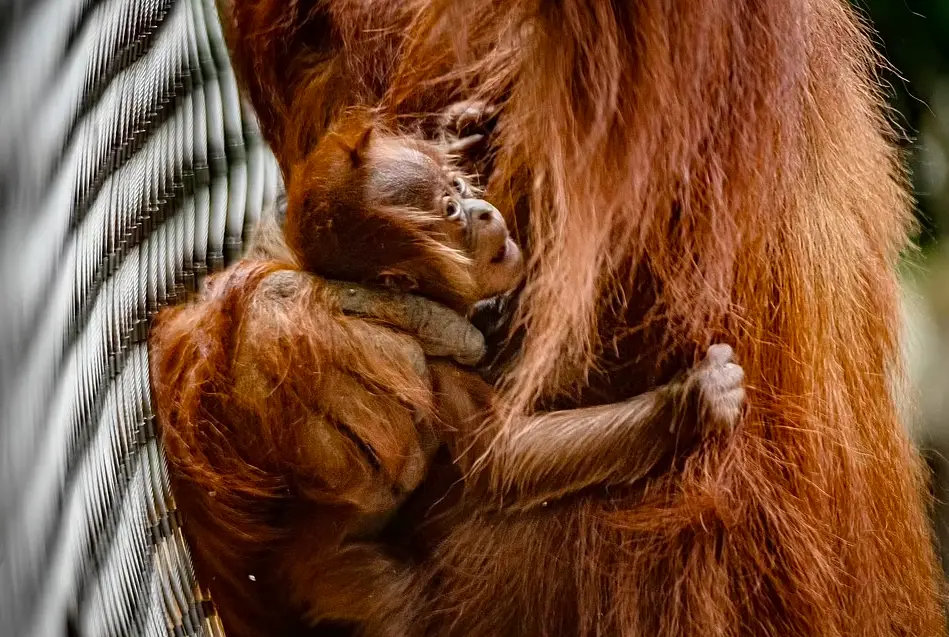 The Sumatran orangutan is currently listed as a critically endangered by the International Union for the Conservation of Nature! Now, numerous conservation programs aim to help this species, including Chester Zoo's.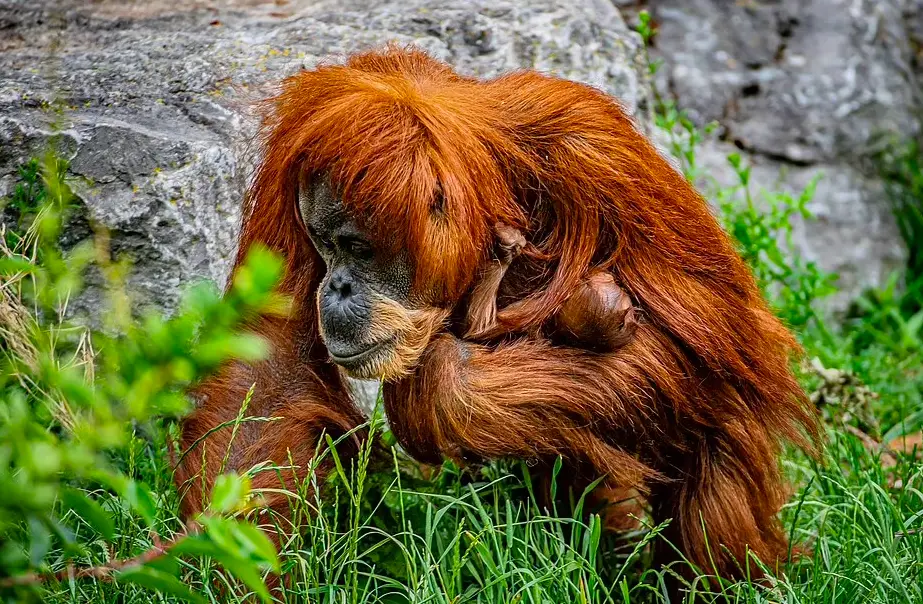 "The youngster is a vital boost to the international conservation breeding programme," Parry added. "Crucially, we also hope the baby will help us to raise more awareness about the destruction of rainforests in South East Asia that is driving this magnificent species, and many others, towards extinction."
Watch this mother-baby duo bonding in the adorable footage bellow!
 

View this post on Instagram