An extremely touching video footage showing a girl while protecting her little brother under the earthquake rubble has recently emerged online. The 7-year-old Syrian girl has spent around 17 hours stuck under rubble, and all this time she tried to protect her little brother. When the rescuers found the two, the protective girl had her hand over her brother's head.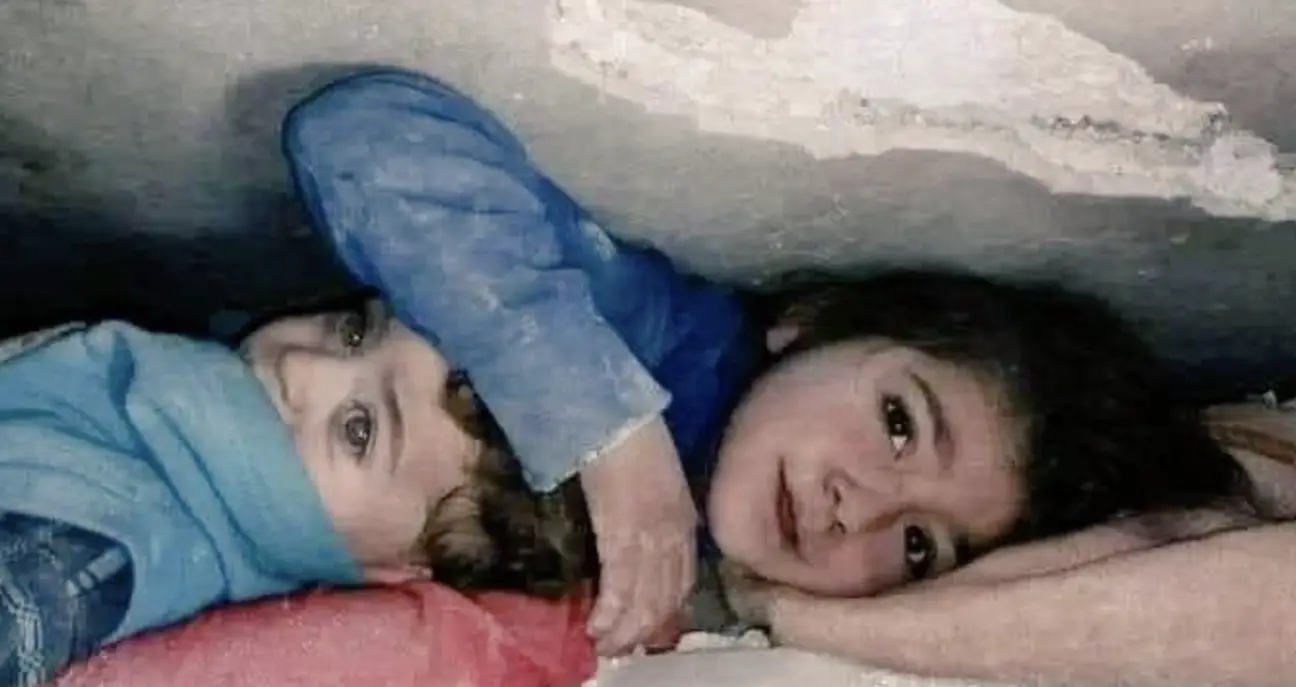 A devastating earthquake hit Turkey and Syria on Monday, and so far there are over 11,000 victims and thousands of people still missing.
Fortunately, the little girl and her brother were both rescued and they are safe now!
While under the rubble of her collapsed home this beautiful 7yr old Syrian girl has her hand over her little brothers head to protect him.
Brave soul
They both made it out ok. pic.twitter.com/GrffWBGd1C

— Vlogging Northwestern Syria (@timtams83) February 7, 2023
"The 7-year-old girl who kept her hand on her little brother's head to protect him while they were under the rubble for 17 hours has made it safely," United Nations representative Mohammad Safa, wrote on Twitter. "I see no one sharing. If she were dead, everyone would share! Share positivity."
According to the Turkish authorities around 13 million of the country's population have been affected by the 7.8 magnitude earthquake. "This is a crisis on top of multiple crises in the affected region," said Adelheid Marschang, Senior Emergency Officer from the World Health Organisation.
The 7 year old girl who kept her hand on her little brother's head to protect him while they were under the rubble for 17 hours has made it safely. I see no one sharing. If she were dead, everyone would share! Share positivity… pic.twitter.com/J2sU5A5uvO

— Mohamad Safa (@mhdksafa) February 7, 2023
You can watch the heart-breaking moment here: